GET EMAIL UPDATES FROM POWERTOFLY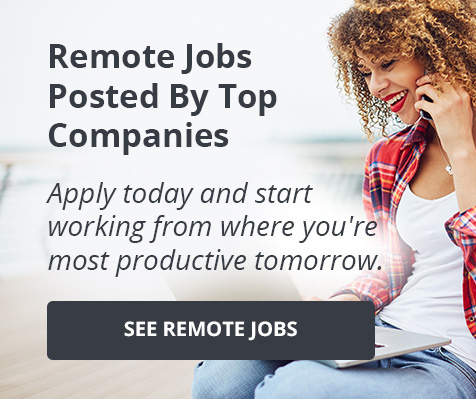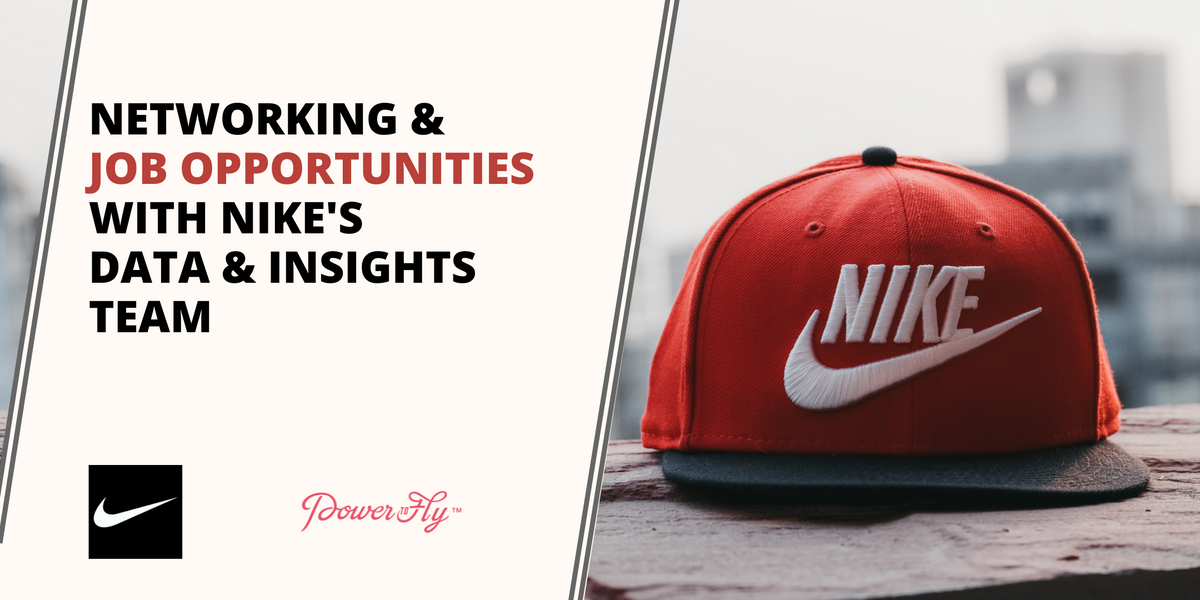 Nike Inc
Networking & Job Opportunities with NIKE's Data & Insights Team
At NIKE, Inc., Data & Insights is a team of strategists and scientists. Inquisitors and interpreters. Designers and innovators. They're big thinkers and detail enthusiasts. Data wranglers and insight creators.
Curious what goes on behind the scenes?
On October 13, 2021, a few of Nike's Data & Insights leaders joined us online to share an inside look at how they pair the science of data and analytics with the art of functional expertise to support Nike in achieving the company's enterprise goals and serving athletes across the globe.
Plus, we got the scoop on their company culture, inclusive mindset, and what they look for in future team members.
The event kicked off with a welcome address from Salome Aguilar, VP of Global Insights Product Development. Salome shared why she first joined the company, recounting that "[she] was attracted to Nike's bold consumer-direct strategy, and especially attracted to the role that consumer insights, technology and product management play in bringing that strategy to life."
She touched on why diversity, equity and inclusion are integral to Nike's bottom line, mentioning how Nike "genuinely believes that the best ideas come from diverse teams that come together."
And to conclude, Salome highlighted Nike's commitment to work/life balance.
"Nike offers many programs around campus to encourage people to make sport a daily habit, whether it's a lunchtime run or soccer game or visiting one of our state-of-the-art fitness facilities on campus – making sport a daily habit is critical to ensuring we have the right well-being and work/life balance."
We then moved into a Tech Talk with June Andrews, Senior Director of Search Sciences, who touched on the future of consumer and data science at Nike.
June shared how Search is a two-sided marketplace, joining athletes to the product they need in order to make sport a daily habit. As Search grows at Nike, the goal is to quickly connect athletes to what they need and responsibly balance commercial imperatives such as sell thru, inventory, and profitability.
Moving into our panel discussion, we heard from Irene Hwang, VP of Consumer Insights within Scaled Insights & Analytics, Todd Holloway, VP of Consumer Data Science, and Rachelli Materum, Talent Acquisition Director within Insights & Analytics – alongside June. The panel offered a behind-the-scenes look at their team culture, what attracted them to the company, and how Nike has supported their careers, among other topics.
When asked what sets Nike's consumer analytics strategy apart from others, Irene mentioned multiple points – including Nike's investment in talent, the multidisciplinary and cross-functional aspect of their teams, and how innovation is a part of their DNA.
"I think that's what keeps us really competitive – because we always want to be leading from the front and not following anyone from behind."
We circled back to June who shared how she was surprised by Nike's storytelling, brand-based strategy after joining the company. While many of her previous employers had a structured, engineering-like approach, Nike has "almost an artistic feel to it, and that has created a very strong resonance with a large user base across the world".
When asked how Nike ensures that all team members feel included and supported, Todd shared that right as the pandemic hit, Nike was organizing an in-person "Women in Data Science" workshop. Instead of taking the easy route and canceling the event, they put in the work to pivot to virtual – knowing that this event was important for their community.
"Diversity & inclusion is a top priority, if not the most important priority, so we always need to make space for it."
Rachelli wrapped up our panel discussion by revealing what Nike looks for in future team members. She shared that Nike recruiters want to hear where and how you created impact in your previous roles.
"Because we're a highly matrixed organization, we're global, and we have many partners, [we look for] the ability to influence and the ability to have low ego."
After a live audience Q&A, we broke into small breakout sessions with additional Data & Insights leaders and Talent Acquisition team members to learn about NIKE's hiring process and answer more audience questions.
Interested in joining the team?Nike is hiring! You can view all their open roles and learn more about the company on their PowerToFly page.