GET EMAIL UPDATES FROM POWERTOFLY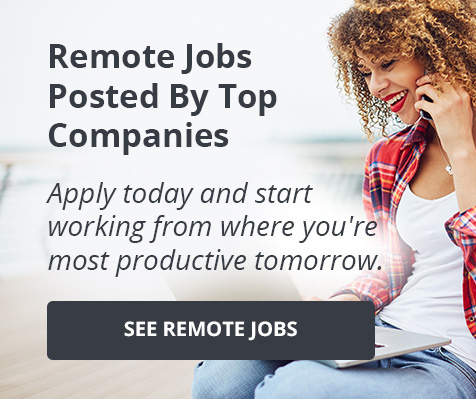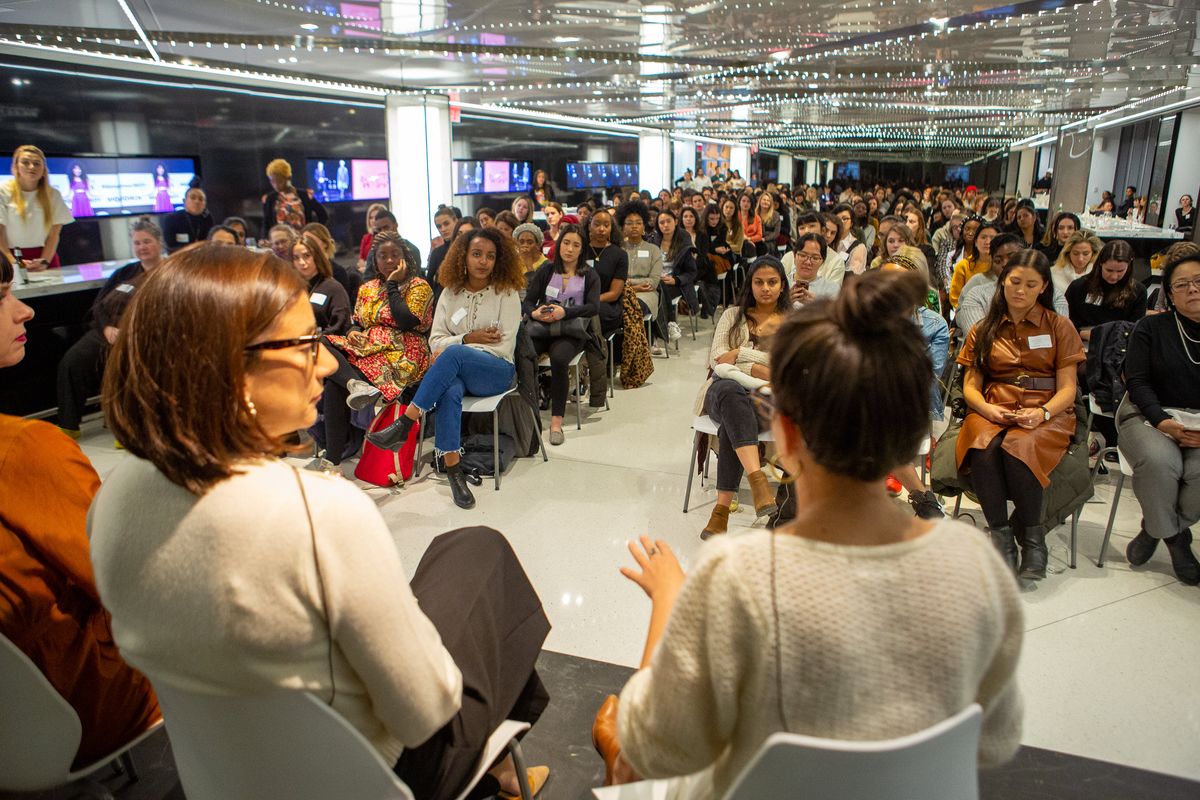 Condé Nast
Our Event with Condé Nast's Women Leaders Was a Real Page Turner
PowerToFly hosted one of its best attended events EVER on November 13th with iconic publisher Condé Nast, home to such legendary brands as Vogue, Wired, Vanity Fair, The New Yorker, GQ, and many more.
Held at Condé Nast's sleek offices inside One World Trade Center, and sporting the fantastic views that go with it, the night began with an introduction by PowerToFly's CEO Milena Berry and a video message by Condé Nast's Morgan Evans, Vice President, Engineering.
Following an insightful tech talk, the centerpiece of the evening was an open and host panel discussion featuring several women leaders at Condé Nast including:
Our experienced panel also took many questions from the audience, on everything from work-life integration to current projects. This special evening capped off with plenty of more networking time over delicious food and drinks.
Here's what one attendee had to say about the event: "Truly loved this event. I really liked how you were able to see another side of Condé Nast that not a lot of people really think about."
---
Condé Nast values diversity of backgrounds, views, and cultures. They celebrate people for their personal qualities, skills, and contributions. And they recognize the power our brands have to influence and shape culture, catalyze action, and help make our world a better place for all.
Condé Nast has two global employee councils focused on issues that are top of mind for them, their industry, and the world: Diversity & Inclusion and Sustainability. The councils are made up of members from all markets, functions, and levels of the company. They work closely with senior leaders across Condé Nast to champion global initiatives and guide their work, internally and externally, on these topics.
Interested in new opportunities? Condé Nast is hiring! Just visit their page on PowerToFly to learn more.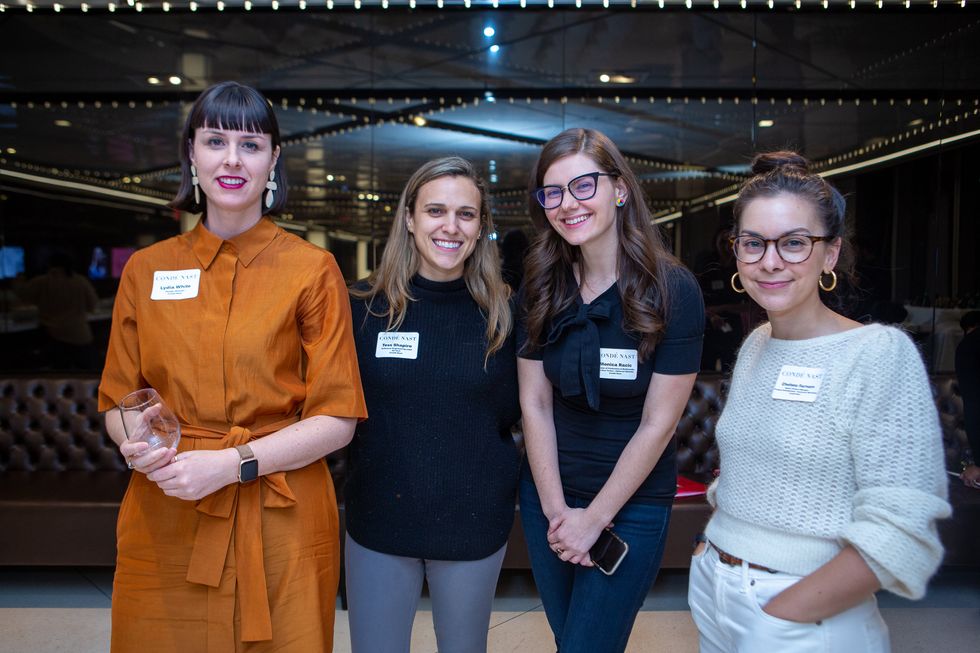 A look at our amazing speakers from Condé Nast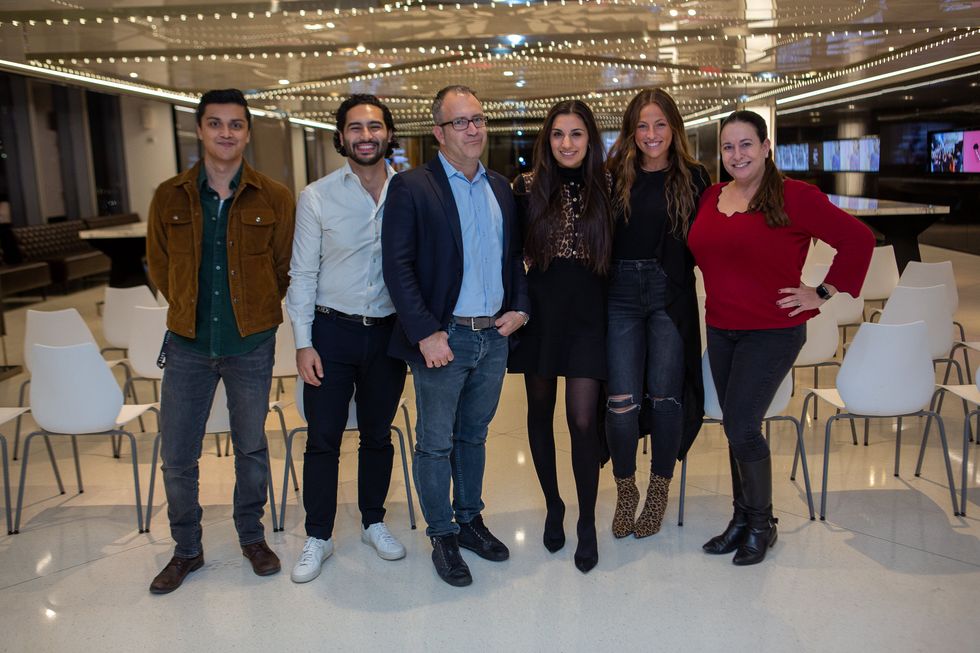 The fabulous Condé Nast talent team.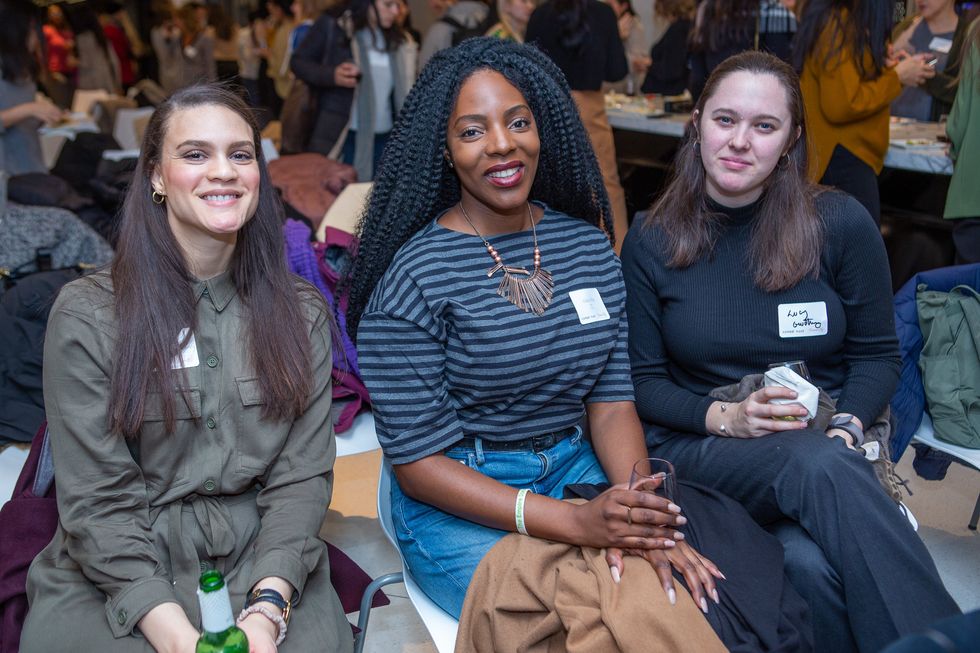 Some of our great attendees.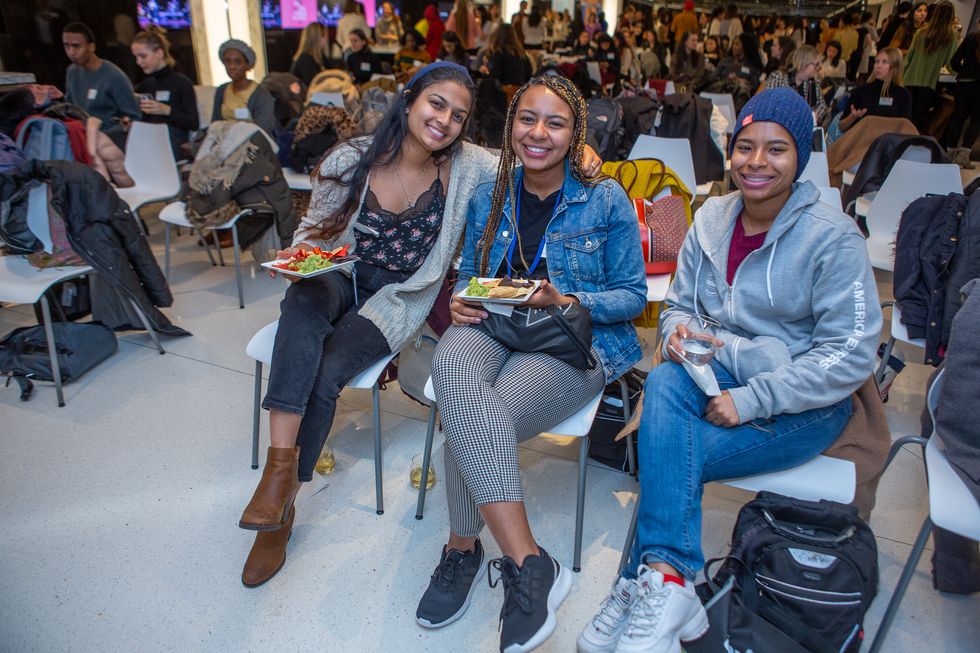 More of our great audience.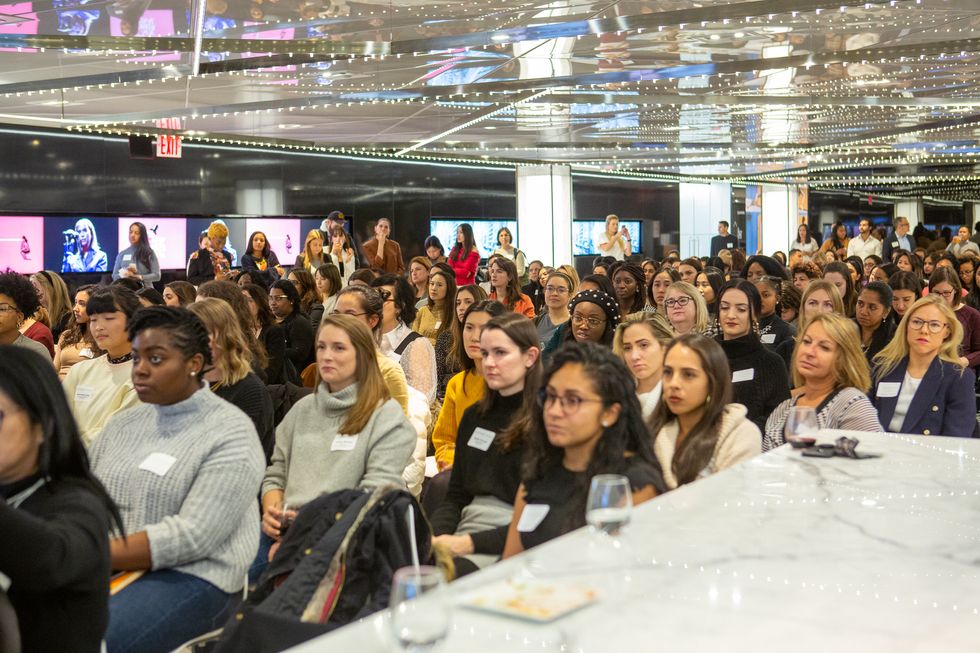 A full house!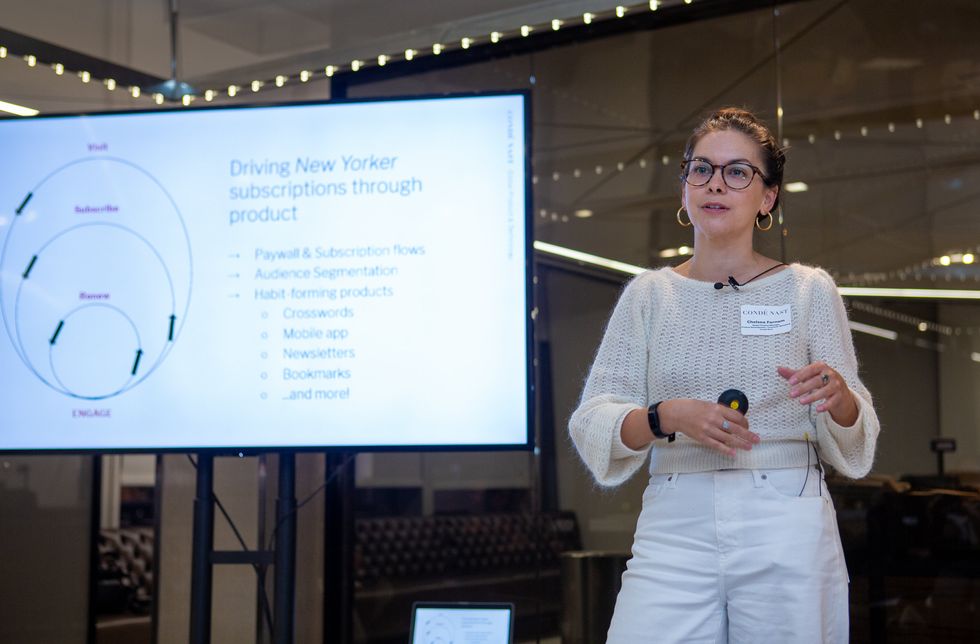 Condé Nast's Chelsea Farnam delivers the night's tech talk.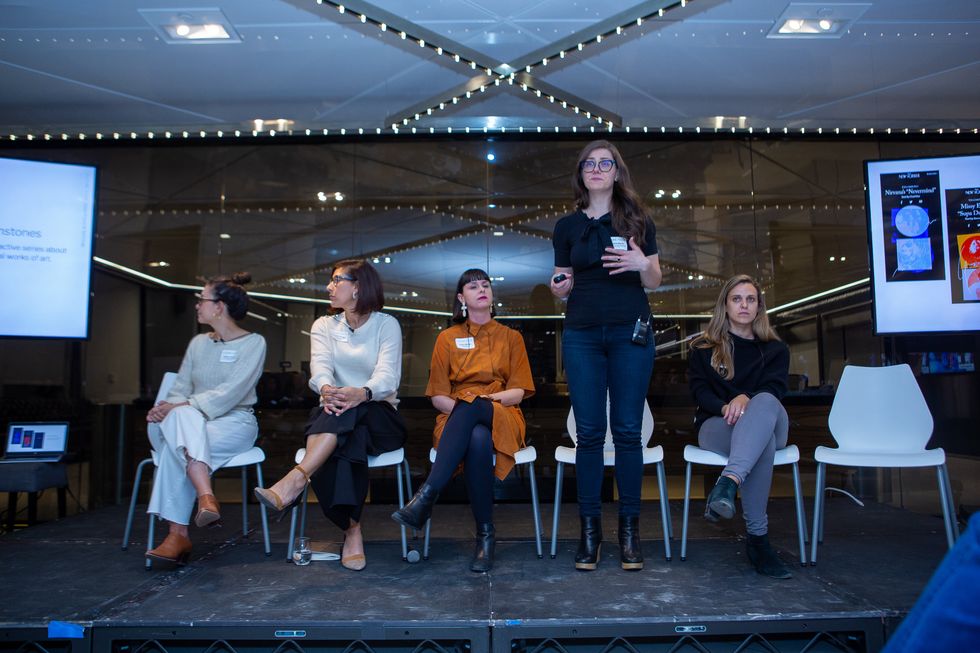 A look at our accomplished panel.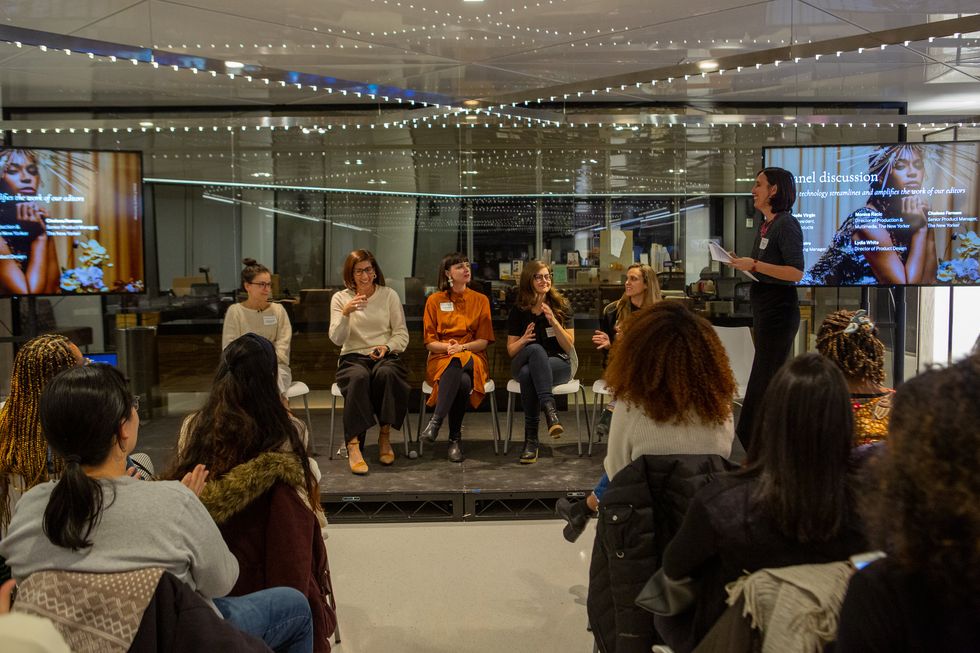 PowerToFly's Milena Berry moderates our panel discussion.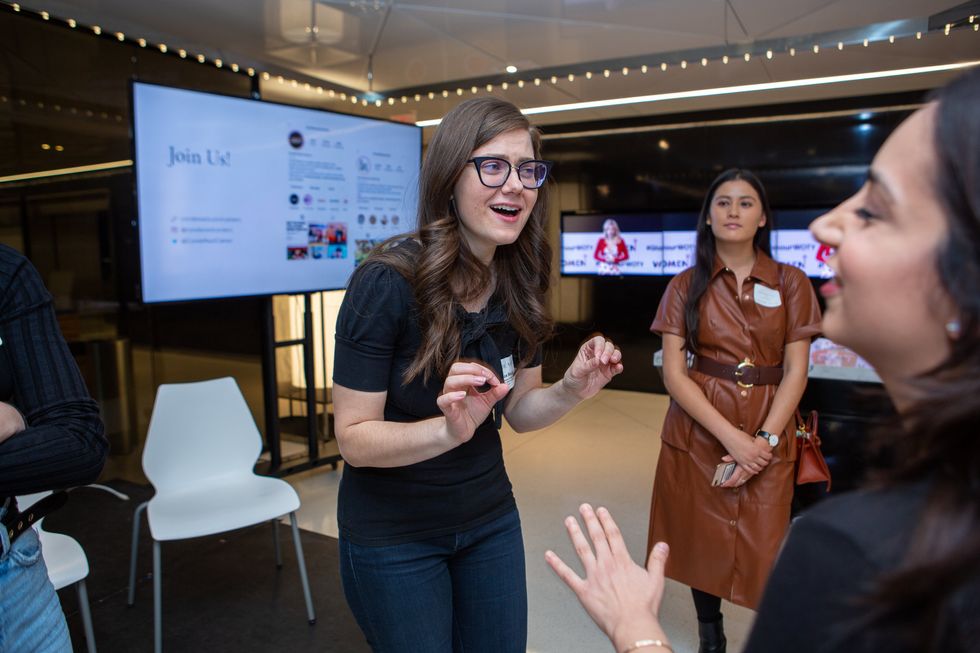 The night ended with plenty of more time for networking.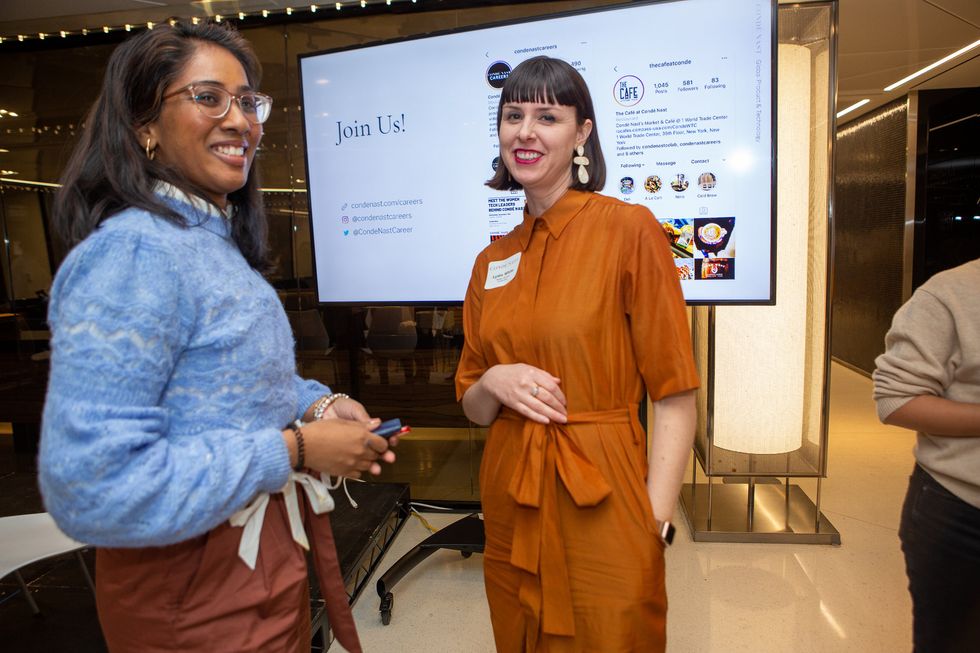 What a great night!
Related Articles Around the Web