GET EMAIL UPDATES FROM POWERTOFLY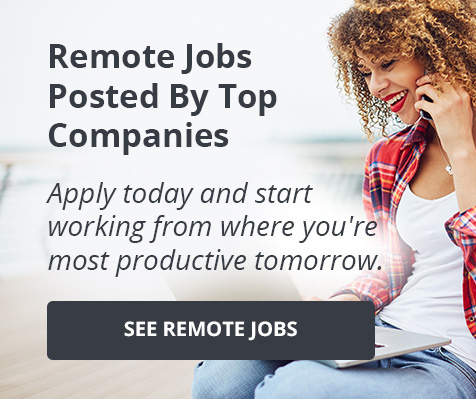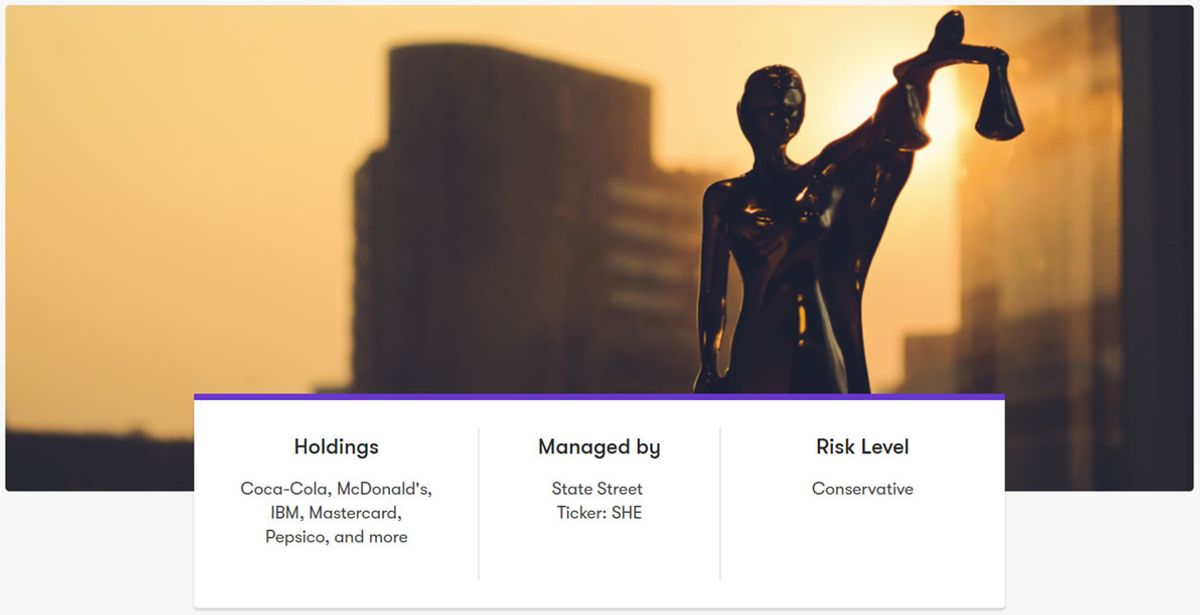 Stash
SHE Can Do It! Consider Companies With Women Who Lead
Below is an article originally written by the Stash Team, who is a PowerToFly Partner. Go to Stash's page on PowerToFly to see their open positions and learn more.
As Beyonce says, it's women (and girls) who run the world. So If you want to invest in companies with women in leadership roles, then the Women Who Lead ETF might be right up your alley.
Let's break it down: Women make up half the population of the planet, as well as half the workforce in the U.S. But when it comes to management positions at jobs, there's a big gender gap.
Women make up less than 15% of chief executives at all companies, and just 4.6% of CEOs at Fortune 500 companies, according to the Center for American Progress. Tech companies aren't disrupting the status quo either. In Silicon Valley, just 11% of executives were women, as of 2014.

Image from: https://learn.stashinvest.com/can-consider-compani...
"Women are still underrepresented at every corporate level and hold less than 30% of roles in senior management, "Facebook Chief Operating Officer Sheryl Sandberg wrote recently in the Wall Street Journal. "And women hit the glass ceiling early: They are far less likely than men to be promoted from entry level to manager, and they continue to lose ground incrementally the more senior they become."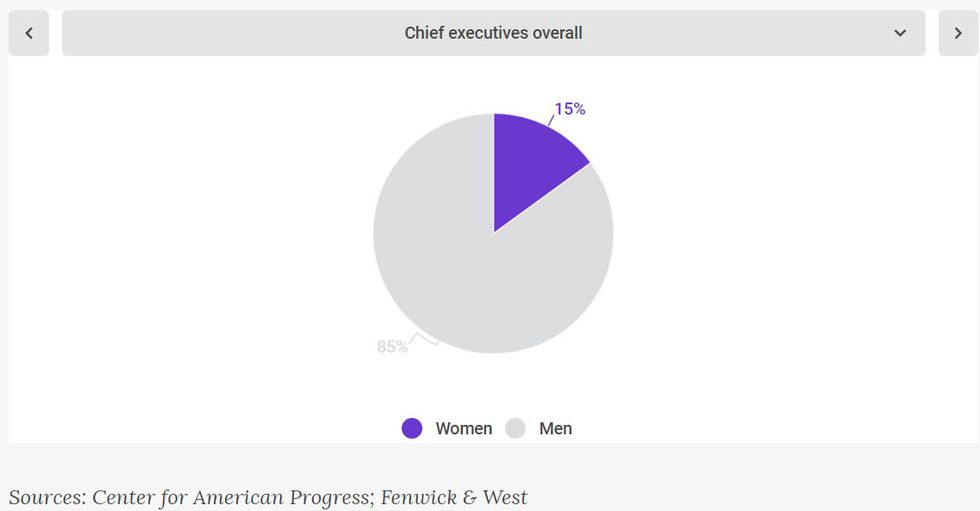 Image from: https://learn.stashinvest.com/can-consider-compani...
Women Who Lead, which has the ticker SHE, based on the SPDR SSGA Gender Diversity Index ETF, wants to change that. It invests in the largest U.S. companies where women have important leadership roles.
What's inside the fund?
SHE first analyzes the 1000 largest U.S. companies, seeking ones with a high proportion of women in executive positions, which it defines as people in vice president roles or higher.
Each firm selected for the fund must have at least one woman on its board, or as a chief executive.
Women Who Lead invests in the stocks of 169 companies, as of December 8, 2017*, including many that you probably interact with on a daily basis. These include Coca-Cola, McDonald's, IBM, Mastercard, and PepsiCo. The fund also includes shares in the pharmaceutical giant Pfizer, calculator and semiconductor producer Texas Instruments, as well as defense company Lockheed Martin.
Want to know more about the companies in this ETF? Click here.
Who is this investment for?
Increasing numbers of investors care about the social goals of the companies in which they invest, and they want to make sure those goals align with their own.
If gender equality and diversity are important to you, this fund may be for you.
Risks and performance
The fund launched in 2016, so it's relatively new, which means it doesn't have a long track record compared to some other funds. At the same time, the fund represents companies with a social goal of promoting gender diversity in executive leadership.
Generally speaking, companies with social goals can potentially build stronger brand recognition with consumers, may have an advantage attracting top talent, and can potentially be in the vanguard of companies conforming to new government regulations, which could all affect performance, according an analyst for Morningstar in 2015.
SHE doesn't over-allocate its stocks in any one industry and is similar to a broad market fund, according to analysts, which is important for anyone who wants to diversify. SHE had a year to date return of 18.43% as of December 8, 2017. By comparison, Workplace Equality ETF (EQLT), a fund that holds the stocks of companies that support workplace equality of LGBT employees, had a return of 19.23% over the same time period.**
Other considerations
SHE has an expense ratio of 0.2%. That's roughly half the expense ratio of the average ETF, which is 0.44%, according to the Wall Street Journal.
What are some other investments like this?
Stash offers other ETFs that have social goals. Some examples are Equality Works (EQLT), which invests in companies that promote workplace equality for LGBT employees;
Clean and Green (ICLN) highlights companies working to combat global warming by developing renewable energy; and Do the Right Thing (SUSA), focuses on companies with high environmental, social, and corporate governance scores.
Top Takeaways:
SHE invests in large companies with at least one woman in an executive position.
The fund might be good for investors who care about social goals and the impact of the companies in which they invest.
SHE doesn't invest in one sector or industry and might be good for investors seeking diversification.
*Source: State Street Global Advisors
**Source: Yahoo Finance
By Stash Team