GET EMAIL UPDATES FROM POWERTOFLY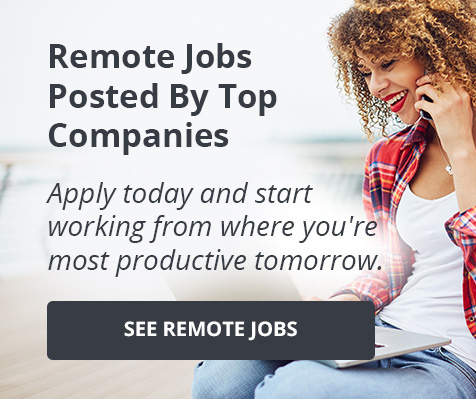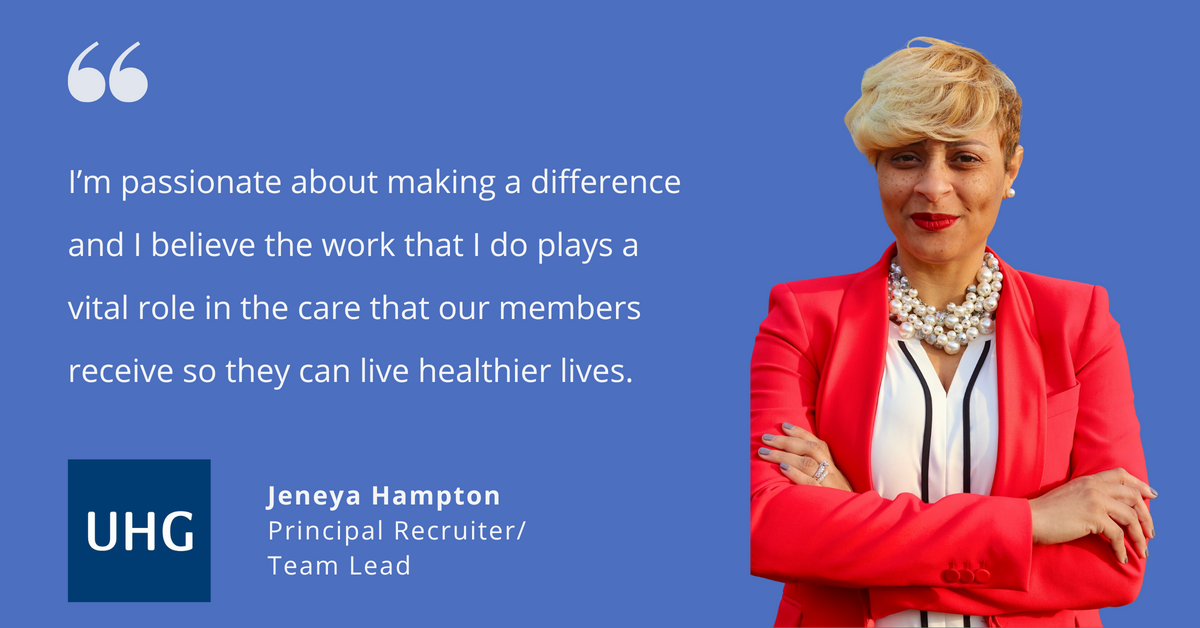 Upskilling and Development
How This Senior Talent Consultant Has Built Her Career in Healthcare
A Conversation With UnitedHealthcare's Jeneya Hampton
As a principal recruiter at UnitedHealthcare (UHC), UnitedHealth Group's health benefits business, Jeneya Hampton has been able to do her "life's best work."
We sat down with Jeneya to learn more about her path to UnitedHealth Group (UHG), as well as her decision to continue growing within the company.
How Jeneya Joined UnitedHealth Group
In 2014, Jeneya was working for Alere Health when it was acquired by UHG. "At the time, I had 10 plus years of clinical recruitment experience," she explains, but joining UHG was a bit of an adjustment. "This is by far the largest organization I have worked for," she adds, with a laugh.
Jeneya started as a senior recruiter on the clinical team, but when the talent acquisition team was restructured to align across divisions, she was exposed to a number of different areas.
"Throughout the years, I've supported Community & State, Employer & Individual, and Medicare & Retirement, which has provided an opportunity to increase my business acumen," she shares. "I currently serve as a team lead/principal recruiter and manage a small team that supports the Employer & Individual and UHC Global business."
Getting exposure to so many different business functions helped Jeneya see that opportunities for growth within the company were abundant.
"I've chosen to continue growing my career at UnitedHealthcare because I truly believe that this is a place where you can do your life's best work. The company continues to grow and I am always challenged to step outside of my comfort zone," she shares.
The Right Place to Grow
It isn't just the opportunities for growth that have kept Jeneya at UHG. It's also the potential for positive impact that those opportunities create.
"I'm passionate about making a difference and I believe the work that I do plays a vital role in the care that our members receive so they can live healthier lives," Jeneya explains.
"My role directly impacts the members and providers that we serve. From sourcing top talent to building partnerships with hiring managers, I have the opportunity to assist leaders with meeting their overall staffing goals to further deliver quality healthcare solutions. So, whether you were hired as a chief medical officer or a health engagement nurse, the impact on closing gaps in care, driving clinical performance, improving health outcomes and addressing social determinants of health remain the same. I am excited to have played a part in recruiting talent that changes healthcare for the better."
Finding Support Along the Way
Jeneya's ability to create an impact has been further bolstered by the company's commitment to career development.
"UnitedHealthcare has supported my professional growth by providing opportunities for continued learning, allowing me to mentor new team members as well as participate in a variety of enterprise-wide projects and team captainship initiatives," Jeneya explains.
This support is reflective of the underlying culture at UHG and its subsidiaries, she says. "At UnitedHealthcare, we put people first, both members and employees and it is at the forefront of everything that we do. I appreciate that the company focuses on creating an inclusive and diverse environment where you are celebrated for the things that you do at work and outside of work."
At UHG, Jeneya explains, this people-first mentality is felt across the globe, literally and figuratively. "Working for a global organization is rewarding when you see the impact that is made across the globe. Not to mention the fact that it provides endless opportunities for employees as far as career development. This year, I have partnered with leaders in Dubai, Dublin, Brazil, and many other countries through recruitment efforts for UHC Global."
Looking for a company where you can grow internally — and maybe even internationally? Check out UHG's open roles.