GET EMAIL UPDATES FROM POWERTOFLY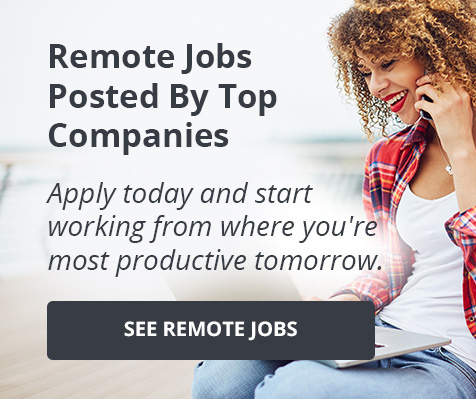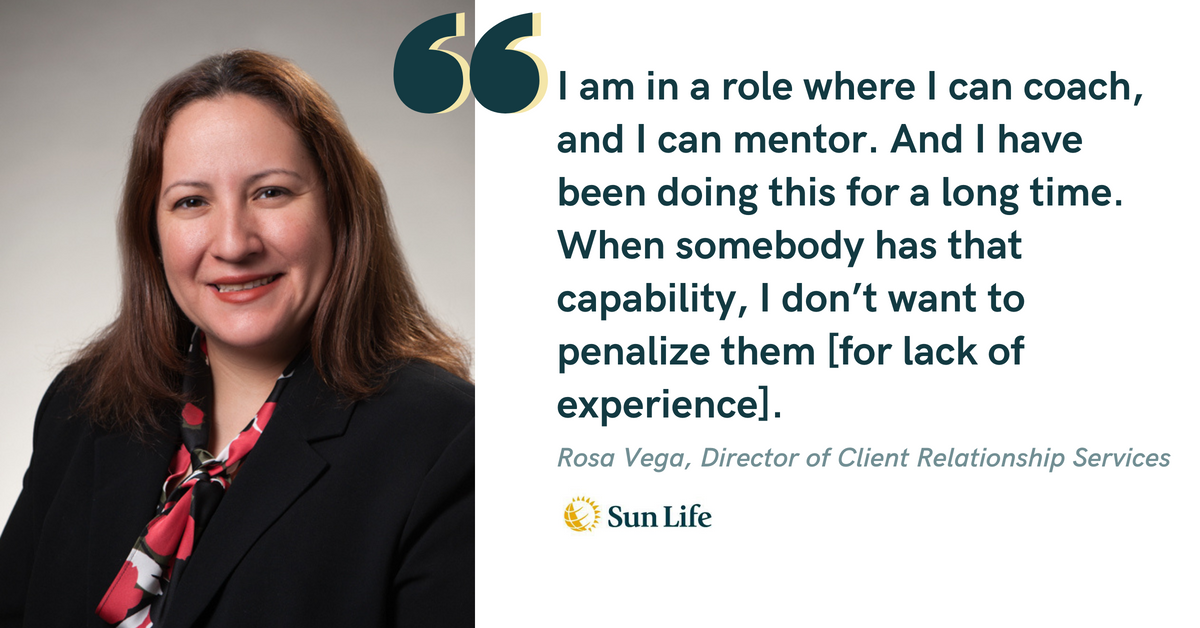 Sun Life US
How Sun Life's Rosa Vega Identifies and Hits Her Goals—And 4 Steps for You to Do the Same
Rosa Vega says that working hard is in her DNA.
"It was always in me that I wanted to work," she explains. "It has a lot to do with my background. I came from a Central American country, and the U.S. is the land of opportunity. Why not make it happen?"
Rosa emigrated to the States from El Salvador when she was six and a half. She grew up in Queens and now lives in Long Island, not too far from the first place she was ever employed.
Rosa started working at 14 as a volunteer at Flushing Hospital. Several decades of hard work later, she's the Director of Client Relationship Services for financial services and life insurance company Sun Life.
It's the culmination of a big goal she had for herself: to become a manager.
We sat down with Rosa to hear more about how she sets (and achieves!) goals and how she encourages and enables her team to do the same.
Step One: Identify Your Strengths
Put Rosa in a room of people—be it in a hospital room or a board room—and ten minutes later, she'll know the life stories of at least half of them.
"I've always loved people," she explains. Her first manager had noticed the same thing.
At the time, Rosa was in her second rotation of GE's leadership development program. She was reporting to a woman for the first time, and, inspired by seeing her manager's success in their male-dominated field, had brought up her goal to one day be a manager of others.
"[My manager] sat down and said, 'You know, you lead a lot of projects, and one of your strengths is that you lead people even though they don't report to you,'" remembers Rosa. "That stuck in my head."
Step two: be collaborative
Rosa was able to reach her goals because she shared them with her management team. Now that she herself manages a big team of client relationship executives and client advocates, she expects her direct reports to do the same. "I value people telling me what they feel should be the right thing [for the business or for their careers]," says Rosa. "They're the voice of reason, the boots on the ground, the ones who know exactly what's going on."
"I want them to know there's nothing they can't come talk to me about," she adds.
Sun Life's culture supports that collaboration, explains Rosa, which makes it easier. "It's such a diverse company, and I've worked with so many different people—all are amazing, motivational, go-getters," she says. "When you work with people who are successful and always hitting their numbers, that motivates you to win, as well."
Step Three: Be Flexible
The pandemic taught us all a lesson that's especially useful when it comes to goal-setting (and -achieving): you have to be open to change.
"I never would have thought that I would be homeschooling three kids and doing my job," says Rosa of 2020. "With goals, you have to be flexible in terms of how you get there."
That's especially true for sales goals, which make up a big part of what Rosa's team is measured against.
Rosa encouraged her team to come together and share what was and wasn't working. "Every year is a new challenge, so everyone brings something different to the table, no matter their experience level," she explains.
For instance, during the pandemic, Rosa's team realized that their customers needed hospital indemnity and supplemental life insurance, and that they could adjust their sales strategies to get those options into the hands of customers—helping them hit their goals and also helping customers stay covered.
Step Four: Stay Committed
Staring down the barrel of a big number can be a difficult thing for a salesperson, and Rosa recognizes that. She gives her team three pieces of key advice when it comes to sticking it out and making it happen:
Don't give up—but do pivot. "Sales is all about your approach. If you're doing the same thing and it's not working, change it," she says.
Don't be afraid to ask. "It's okay to hear that 'no,'" says Rosa. "It's difficult to be in a situation where you wish you could have, would have, should have."
There's nothing wrong with starting over. "There are opportunities to recreate the situation you need," says Rosa.
Setting up others to achieve their goals
Now that Rosa is a Director, her goals look less like "achieve a certain title" and more like "enjoy work-life balance" and "create space for others."
On the work-life balance front, Rosa has been focusing on creating separation between work and family life. That has looked like taking vacation days to spend time with her children, even if the only thing on the agenda is to go out for ice cream that day, and prioritizing family celebrations along with work ones.
Rosa is also committed to creating paths and opportunities for other people.
"I hire people who might not have a lot of product knowledge," she explains. "I give them an opportunity when I see that they want to do something different. I hire people that I think will be successful no matter what background they have."
She's more than willing to help foster the spark she sees in under-experienced but passionate hires. "I am in a role where I can coach, and I can mentor," she says. "And I have been doing this for a long time. When somebody has that capability, I don't want to penalize them [for lack of experience]."
Does Sun Life sound like a place you'd succeed? Check out their open roles!