GET EMAIL UPDATES FROM POWERTOFLY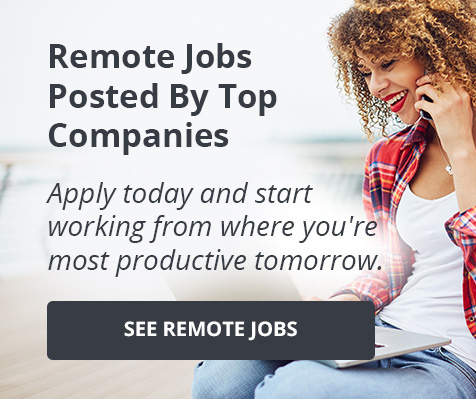 CHG Healthcare
CHG Healthcare Interview Tips From a Recruiter
💎 Trust us: you don't want to miss any of these CHG Healthcare interview tips that you can find useful when preparing to apply for a role with the company. Watch the video to the end to get valuable insights on resume tips, job gaps, answering difficult questions, transferable skills, and more- this recruiter really covers it all!

📼 Follow these CHG Healthcare interview tips from Jules Boulter, Talent Acquisition Specialist at CHG Healthcare, who is going to help you understand the company's interview process a little bit more so you can go out with confidence as you're applying. Yes, we know the interview process can be a little bit daunting, but you're going to do great!
👉 CHG Healthcare is hiring! Check out the company's open jobs:
Sales Consultant https://bit.ly/CHGHealthcareSalesConsultantPTF
People & Culture Specialist https://bit.ly/CHGHealthcarePeopleCultureSpecialistPTF
Sales Manager https://bit.ly/CHGHealthcareSalesManagerPTF
---
📼 First of these CHG Healthcare interview tips from Jules: when people ask her how they can better prepare for an interview, she always mentions the STARinterview method. It stands for Situation, Task, Action, and Result, and it's a tool to help you clearly organize your thoughts and be able to get to the meat of the question. Practice with a friend! Have them ask you questions and just take a minute to think through: "What was the situation? What task did I have to fulfill? What's the action I took?" And, "What was the result of this?". That'll give interviewers what they're looking for. Another piece of advice from Jules is to google questions that you might expect to come during the interview, and also, always go through the job posting. If there are requirements listed in there, then you can pretty much bet that you're gonna get asked about those.
📼 If you're struggling with how to organize your resume, you're not alone. When preparing for your CHG Healthcare interview, you can follow some of Jules resume tips: "The thing to keep in mind is that a resume is just a tool. So it doesn't need to be an artistic wonder, really. Just try and organize things in a way that's easy for someone to see pretty quickly". A couple of things to keep in mind: first of all, triple check for grammatical errors Another thing that can sometimes disqualify people for a role is a really long and wordy resume: just target the things that are really important for the role. Next up, double-check your dates on your employment areas. Sometimes you can get disqualified if it looks like you've been job-hopping. If you have some job gaps in your resume, that's okay! It's not a deal-breaker, but it might be worth it to try to find some ways to restructure it, focusing more on your skillset. Last, but not least, If you really feel uncomfortable with your resume, you can go with a professional resume writing company. This can be really helpful if you have the resources for it. Make sure you don't neglect your LinkedIn profile, either! Nowadays, it's a huge tool that recruiters use to find new employees. So make sure that you're updating it, and to clarify that you're open to work!
CHG Healthcare Interview Tips - Are Transferable Skills Valuable?
Jules believes transferable skills are very valuable, to a point. What she recommend to someone who might have a profile that's different from the job description, is, first of all, to go over the job posting and get a feel for what the company is looking for. That will help you understand why a specific skill is a requirement. And if that's not a skill that you possess, but you know that you can do those things, because of, for example, your experience in a specific industry, plan ahead and know how you're going to answer that. Make sure that it's on you to prove that you're a good fit for the role!
🧑💼 Are you interested in joining CHG Healthcare? They have open positions! To learn more, click here: https://bit.ly/CHGHealthcarePTF
Get to Know Jules
Jules loves helping people find their perfect career match. She focuses on building strong relationships and advocating for equity, and she's passionate about learning and growth. What energizes her? She's attracted to difficult and challenging endeavors and doesn't look for the easy way out. She loves to present, perform, and teach. She embraces change. She's most productive when presented with the opportunity to learn and grow. She knows things can go wrong, but prefers to focus on the positives and opportunities. If you are interested in a career at CHG Healthcare, you can connect with Jules on LinkedIn!
More About CHG Healthcare
CHG Healthcare is a leader in healthcare staffing and USA's largest provider of locum tenens services. CHG is comprised of four respected healthcare staffing brands: CompHealth, Weatherby Healthcare, RNnetwork, and Global Medical Staffing. CHG also owns two technology companies: Modio Health and LocumsMart. CHG has been included on Glassdoor's Employee Choice Awards, a list of best places to work since 2020. One thing that makes CHG stand out from the competition is the commitment to Putting People First. The company has implemented this value through the extensive benefits it offers to increase employee happiness and engagement.