GET EMAIL UPDATES FROM POWERTOFLY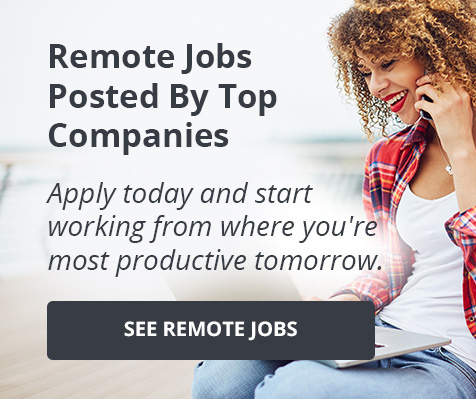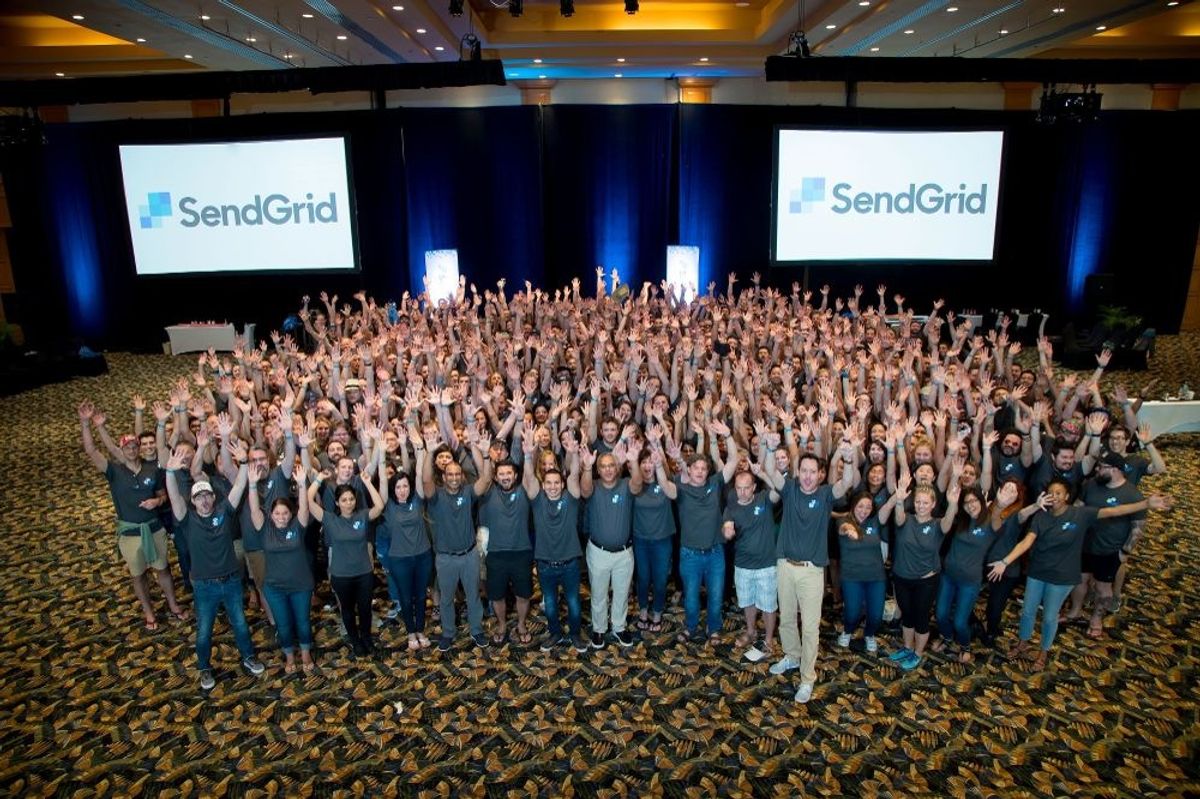 SendGrid
Employee Engagement: The SendGrid Way
Below is an article originally written by Ealga ni Aodha, the Organizational Development Specialist at PowerToFly Partner SendGrid, and published on March 2, 2017. Goto SendGrid's page on PowerToFly to see their open positions and learn more.
If you frequent our blog posts focused on our company, you've probably stumbled across posts on customer engagement and tips and tricks on how you can improve this through your email communications. However, at SendGrid, we are also obsessed with another type of engagement–the engagement of each and everyone one of our employees, affectionately called, "Gridders."
We've been measuring and improving on our employee engagement strategy since 2014–each time iterating on our process to derive more positive impact for our employees. Our last engagement check-in revealed an 11% point increase in engagement in 6 months, outperforming our goal and placing us on par with the top 10% of companies in Culture Amp's New Tech Benchmark. We are proud of the progress we've made, but more so, because we achieved it by staying true to our cultural values.
Honest
We define our culture by our 4Hs: Happy, Hungry, Humble and Honest. Honest means that as a company, we value transparency and welcome feedback freely. Staying true to this value, we have a thorough process of gathering employee feedback in a consistent way through surveys, focus groups, and team engagement reviews. This ensures that we have accurate data on how we are doing culturally and that our employees have an avenue to collectively share feedback with their leadership team.
Once we close out the survey, all employees get full access to our quantitative data, with the ability to view company scores, team scores, and assess variances over time. This level of transparency arms our employees with the results so that they can drive improvements within their teams.
Hungry
Our Hungry kicks in when we seek solutions. We define Hungry as always looking for ways to innovate, improve, and raise the bar to deliver results. To ensure we stay focused on what drives long-term organizational success, and that we're constantly innovating and improving in those areas, we identified 4 enduring measures of success and one of them is employee engagement. This has allowed us to bring focus and dedicate sufficient resources to addressing issues that have surfaced through our feedback process.
Emphasizing employee engagement as part of organizational success clearly communicates that we prioritize improving our employee engagement, recognizing that by increasing the engagement of our Gridders. They will be better equipped to support our customers and deliver great results on their behalf.
In addition to reviewing the survey results in detail, we also prioritize sitting down with employees to listen, learn, and leverage their influence to make sure we turn feedback into action. From there, we set specific goals surrounding improvement in areas that we feel have a direct impact on engagement and report progress on a regular cadence.
If survey results on a particular question that we know impacts engagement is low, we will set a goal to improve that score by a specific percentage, share that goal broadly across the organization, and report results of our actions. Surveying is important, but what's even more critical is acting on the survey results and doing it in ways that are transparent to all. This dedication to solving problems AND leveraging our strengths is what builds a strong culture and a healthy, growing company.
Humble
At SendGrid, we describe Humble as always learning from each other and that we focus on the we, not I. As part of our engagement survey, our leaders and managers get rated by their team on their effectiveness. If they have not been performing well against our manager expectations, their ratings will reflect this.
Managers must then host reviews with their team to get direct feedback on what they could do to improve. This includes written action planning and follow-up with the team at regular intervals on progress. Although this can be a humbling process, it shows our Gridders that we care, that we're committed to improving, and that we will stay true to our philosophy on servant leadership. We send a clear message that if our leaders are not supporting their team, they must take action to address any deficiencies and we expect upward movement on their management scores with the next survey.
Happy
Our Happy H is demonstrated in many ways. We define Happy as bringing a positive, constructive attitude to everything we do, finding joy in our work, and having a good time. Although we recognize that happiness and engagement are different, engaged employees are without a doubt going to find more joy in their work as they recognize the positive impact their contributions are having on our business and on their careers.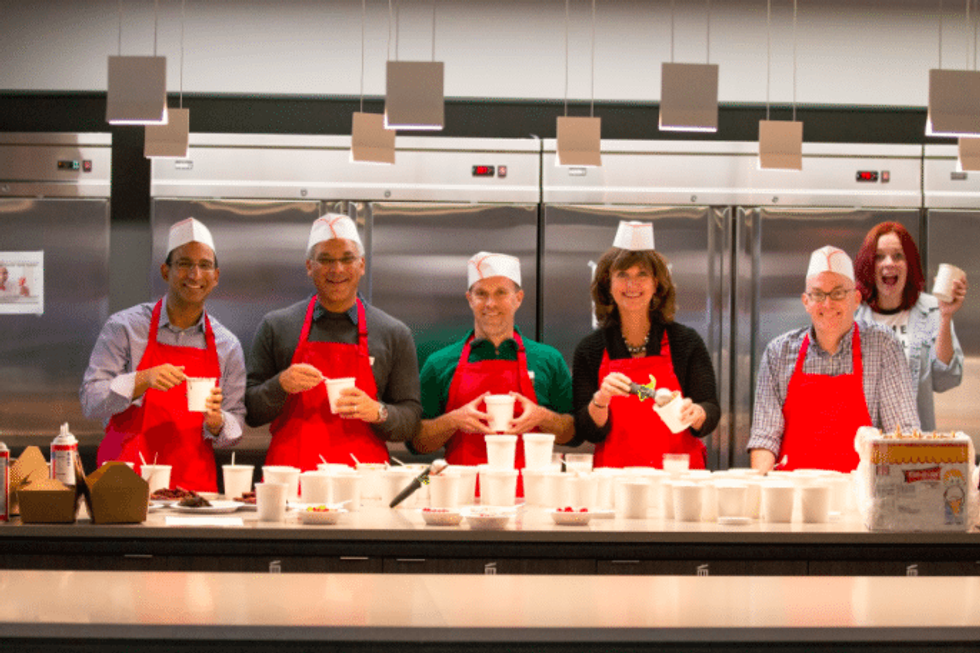 Our leadership team practicing their servant leadership and serving ice cream as a way of saying thank you for the 98% participation in our last engagement survey.
As a team, we all feel happier and are more energized by seeing the progress we can make in areas that impact engagement when we focus our efforts and work together to solve a problem. We also see the direct impact on our overall company performance which encourages us to continue to do that type of focused, hard work. It drives results which energizes us all to continue to go the extra mile to solve problems and achieve our goals. We also believe that our customers are happier because we are happier–and that makes us smile!
Our work on engagement aligns with our 4Hs and focuses on building an amazing culture where each Gridder can thrive and do their best work. We know this drives retention, improved customer satisfaction, and in general makes us a truly great place to work. We know we're not perfect and continue to work on specific areas that we know are pain points for our Gridders. The good news is that we can continue to improve and in the process, will make SendGrid a stronger, better company for all.
Finally, we're hiring and always looking for our next great Gridders! Check out our PowerToFly page to learn more about our culture and view open positions.