GET EMAIL UPDATES FROM POWERTOFLY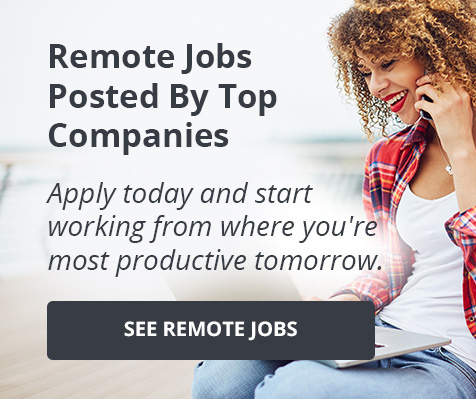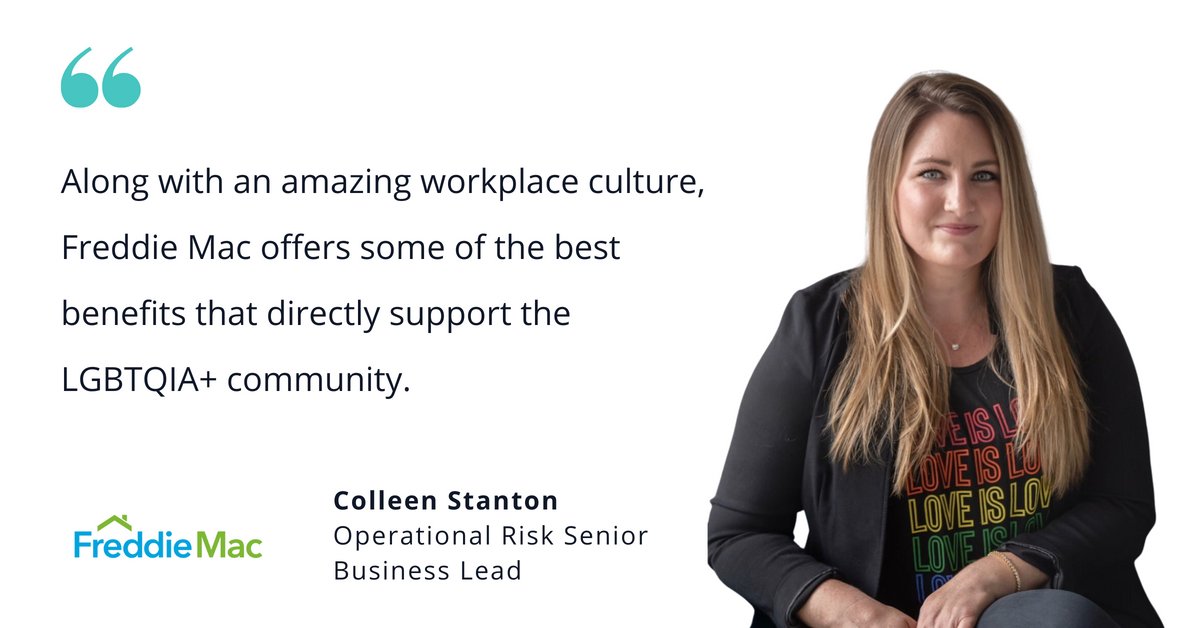 LGBTQIA+
Celebrate Pride all year long
3 strategies to promote belonging from Freddie Mac's Colleen Stanton
As a proud member of the LGBTQIA+ community and an employee at Freddie Mac, Colleen Stanton's creativity and ability to bring her unique self to work every day have helped propel her career. Colleen serves as the operational risk senior business lead for the Single-Family division of Freddie Mac. She credits authenticity and work-life balance as some of the secrets to her professional success.
"As for my journey to Freddie Mac, my passion for finance and desire to make a positive impact led me here."
For Colleen (she/her), being part of an organization that values diversity and fosters a sense of community among all employees has been an "amazing experience."
And as a member of the LGBTQIA+ community, speaking up for what's right is something she has always pushed for. "I have a pretty good understanding of my privilege and use that to ensure I can be a voice or make space for people I work with across the company."
We sat down with Colleen to find out what strategies she uses to promote belonging at Freddie Mac and ensure there are safe spaces for employees to share their authentic selves every day at work.
Promoting belonging at Freddie Mac
Promoting belonging and understanding at Freddie Mac is one of the core values of the firm. "Freddie Mac doesn't put their employees in a box," Colleen explains. "We must remember to let people tell us how they identify rather than labeling them ourselves."
Colleen believes belonging is crucial at the individual level, not just through a comprehensive corporate policy or program. The key is to make individuals feel that they're valued for their uniqueness. She explains the ripple effect, saying, "The difference you can make for one individual can spread to many others."
Early in her career, Colleen spent years as a consultant, traveling the country and visiting various client sites. She left that world, not just due to career burnout, but the inability to show up as her authentic self. "When I visited new companies every week, I had to consider who I was going to be that week. Could I talk about my family? Would I be safe?"
"I met my wife at Freddie Mac. We interned and were in the college cohort together in 2009 and 2010, and now we have a 4-year-old son." Colleen says that the gender of her spouse isn't the most exciting thing about her. "The challenges associated with my sexual orientation contribute to what makes me unique and provide the ability to build a network at Freddie Mac."