GET EMAIL UPDATES FROM POWERTOFLY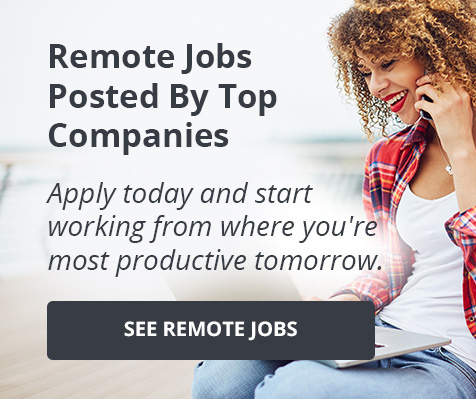 From Customer to Teammate: Kyung Bae's journey from MetLife Architect to Airkit
Below is an article originally written by Kris Walls. Go to Airkit's Company Page on PowerToFly to see their open positions and learn more.
Today, Kyung Bae builds large-scale, complex solutions for Airkit customers. He specializes in dreaming up and building software tools that have an outsized impact. The type of tools that save Airkit users hours and hours of time while leveling up their company's customer experience. But, his path to becoming Head of Solutions Engineering at Airkit starts with a 1980s movie starring a young Matthew Broderick.
The year was 1983 and the movie WarGames had just come out.
Kyung Bae was still a few years shy of high school. He had an Apple IIe, a pretty solid knowledge of the programming language, BASIC, and an idea — he'd build a replica of the sentient computer program in WarGames that almost triggered a nuclear war. Only, instead of triggering a catastrophone, Kyung's program would just temporarily lock a player out of their computer if they lost.
The fun Kyung had programming never really went away. It just rode alongside Kyung as he studied electrical engineering in college. Even after getting his degree, computer science felt more natural than electrical engineering, so he dove into software engineering, starting out in the world of finance.
Diving into Software
Kyung worked as a software engineer at what was then one of the five biggest investment banking enterprises in the country. At this particular moment, multi-tier application architecture wasn't exactly popular like it is today, but Kyung and his team of two were still doing it. They built an app from scratch, connecting a database with a server side app and a services layer.
"That gave me a really good first taste of architecting applications from the ground up," said Kyung.
It also gave Kyung a good sense for what you'd classify as stellar application architecture and what you might say could use improvement. He knew the difference between the two intuitively and empirically. So, when Kyung used enterprise software applications his employer had purchased, he quickly found some areas for improvement.
"I remember you couldn't merge one table with another if only one of the tables contained data. You'd submit enhancement requests to the software manufacturer or report bugs, and they'd get back to you in like three months," said Kyung.
Kyung had the ability to dream up ideas and then build solutions from scratch, but he also had an eye for how to improve on software that was already out there to make the customer's, or developer's, experience better.
Finding a Better Way to Build
When Kyung joined one of the nation's largest insurance companies, MetLife, as a Chief Enterprise Architect, he used those twin abilities to help both engineering teams and sales teams succeed. His team was somewhat affectionately known as SWAT. They were the team of engineers you call in when one group of engineers needs help getting an app or project across the finish line.
There was one particularly memorable project Kyung worked on that underscored the importance of both user experience and application architecture. MetLife was rolling out a new global sales platform. This was a multi-year project with millions and millions of dollars on the line.

The engineers working on it had spent years developing the platform and had gone through three or four full restarts. As in, scrapping all the code they wrote and starting from scratch. Unsurprisingly, Kyung's team was called in.
The existing sales platform was rolled out on CD-ROMs every year, meaning that in order for a customer or client to install the new software, they needed the latest CD-ROM.
Anytime you have to use stamps in the rollout of software, something has gone awry. Kyung and his team worked with a team of engineers to come up with a better plan and got the massive global sales platform up and running in a matter of months.
The Airkit Experience
Kyung's first experience with Airkit was actually trying to replicate Airkit for MetLife. At the time, one of the insurance company's clients was vetting vendors to digitize a high-volume, traditionally analog process of receiving Statement of Health forms. These forms are filled out by insurance customers by hand and sent to the insurance provider. Processing all of the vital information on those pieces of paper is a tremendously important, but at times tedious task. It's one that Airkit streamlines by capturing that information in a digital, self-serve flow. No pens or pencils required.
Before the client settled on Airkit, Kyung's employer wanted to see if they could build something like Airkit to win the vendor battle. Kyung built it using an in-house, Airkit-like platform but had to build most of the functionality from the ground up. The client went with Airkit. Then, so did Kyung.

Now, at Airkit as Head of Solutions Engineering, Kyung focuses on building solutions that solve a broad swath of problems for customers. For example, Airkit's new Claims Hub came from a cross-functional team effort between Solutions Engineering, Sales, and Customer Support at Airkit.
The Claims Hub essentially helps businesses collect, track, and take action on any part of a customer's journey. So, whether that's triggering a welcome email after a customer signs up, or tracking a refund request, you can do it in the Claims Hub. Projects like this save customers from building out the infrastructure to solve problems themselves, giving them more time to focus on their own important work.