GET EMAIL UPDATES FROM POWERTOFLY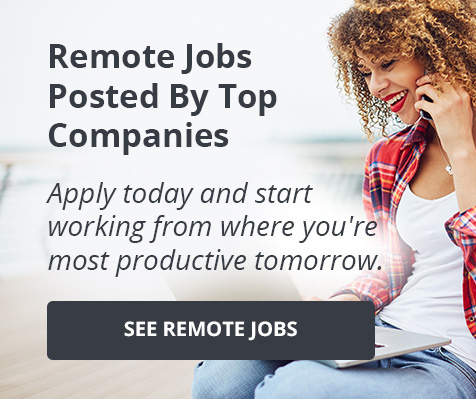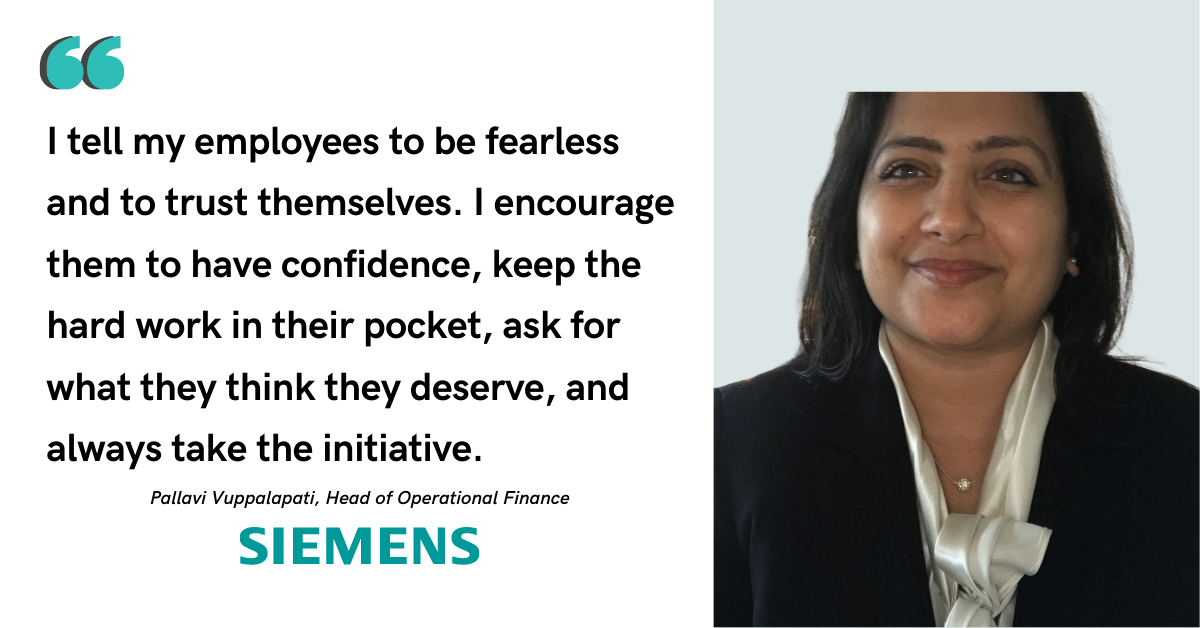 Siemens
How Siemen's Pallavi Vuppalapati Fearlessly Faces Challenges
"You have to be fearless. That's my motto" says Pallavi Vuppalapati, Head of Operational Finance at Siemens.
Pallavi lives by this motto in her daily work, tackling increasingly challenging projects and solutions. She's also exemplified fearlessness throughout her personal life, having moved from South India to New Jersey and built a 15-year long career in a male-dominated industry.
We sat down with Pallavi to hear more about how being fearless helped her climb the career ladder, as well as advice for how you can do the same.
From India to Siemens
"My father encouraged women to pursue a career," Pallavi explains. Her father, a lecturer in India, pushed his wife to continue studying after getting married. "They are my role models," she says tenderly. Though she grew up in a more male-dominated society, thanks to her parents, Pallavi found ways to develop skills that were typically reserved for men.
"I was always a one-hundred percent student," Pallavi explains. She loved math growing up and spent her free time, including summers, taking courses in coding and computing. Pallavi became one of five girls in her engineering program at a university in South India. "There were comments and challenges [from male peers] that would get us upset," she explains. "Sometimes they would think that if something goes wrong, it had to be a woman's fault, when that's just not true."
Using these challenges to push her rather than deter her, Pallavi received top grades, graduated, and immediately landed a job in computer engineering where she continued to gain experience, though she admits that it was hard to scale up. "As a woman, it took a bit of extra work to get promoted."
Pallavi moved to New Jersey in 2002 with her husband. With the same energy and willingness to use her skills and try new things, she accepted a job at a small finance company where she programmed finances and discovered the intersection between content management and financial modeling. "It felt so good to understand," says Pallavi, because "it was nothing but calculations." Working in this sector combined her two interests of mathematics and computer engineering, which ultimately opened the door to Siemens.
People-based opportunities
From the get go, Pallavi's managers at Siemens gave her fresh opportunities in the financial industry. Coming in with mostly programming experience, she was asked to lead technological projects that implemented multiple business systems, from asset-based lending and commercial lending to projects related to innovation and transformation.
Eager to get started, Pallavi took this new challenge head-on. "I learned business while doing the process," Pallavi recalls with gratitude. She remembers her first managers and their constant support and leadership. They invited her to advise projects, spearhead decision-making, and lead the integration of different tools. "That's when I became a global leader." The more projects she led successfully, the more opportunities Siemens gave her, leading her to manage the team in Germany
As part of their mission for diversity, equity, and inclusion, Siemens strives to "ensure that every employee and every person [they] do business with feels free to be their authentic selves every day, in every transaction," Pallavi explains. From the beginning, she felt there was "a people aspect added into every project. Siemens understands the product but chooses to first think about the people who lead it. Their priority is to find ways to upskill the people and then implement the project." Which is why she affords her team opportunities to grow their skillset, regardless of experience or background.
Climbing the career ladder
In Pallavi's experience, scaling the career ladder was more difficult for women, but during her professional trajectory at Siemens, she has experienced the opposite. "If you perform well, your managers promote you automatically. Of course, you work hard, but those who work hard receive the rewards, no matter who they are."
Pallavi explains the good role models she has in her past and present managers and how their attitudes have inspired her leadership style. "I tell my employees to be fearless and to trust themselves," Pallavi explains. "I encourage them to have confidence, keep the hard work in their pocket, ask for what they think they deserve, and always take the initiative."
Ready to start your career fearlessly? Check out Siemen's open roles.