GET EMAIL UPDATES FROM POWERTOFLY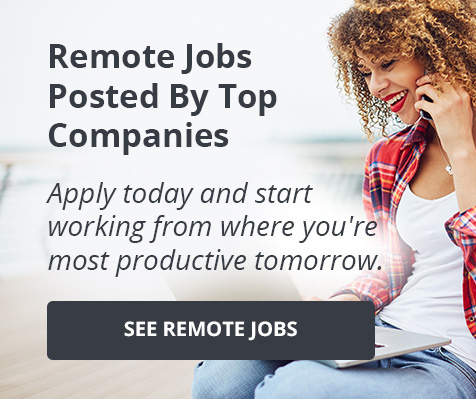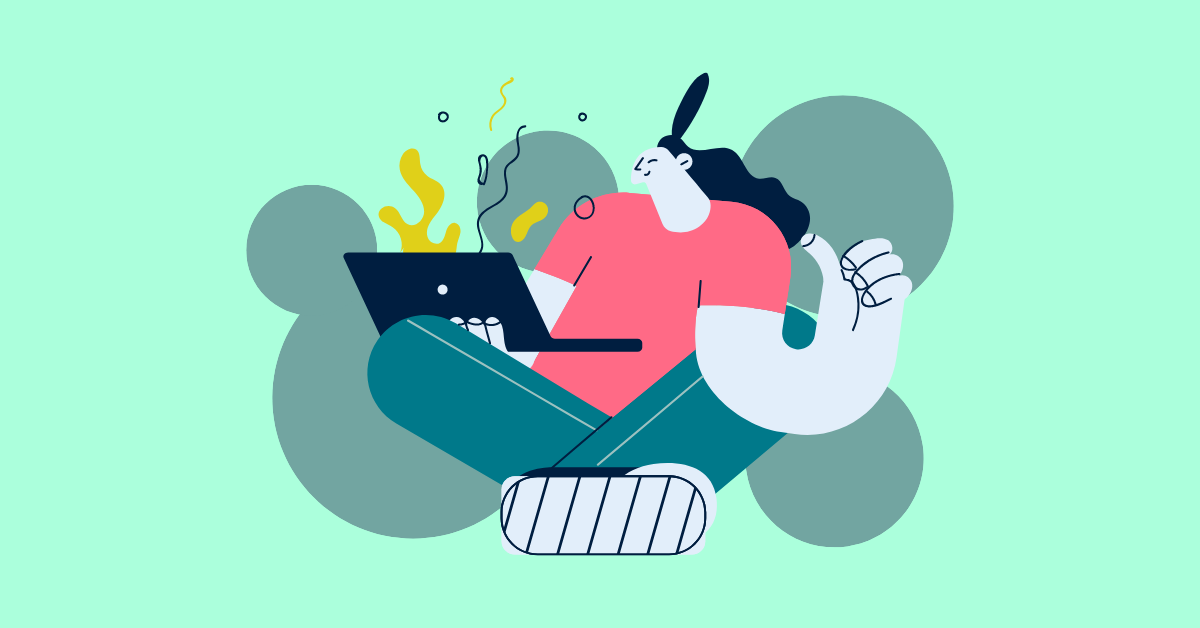 Resources for Employers
How to write a memorable diversity and inclusion statement
Find diversity statement examples and best practices — as well as some mistakes to avoid.
The diversity and inclusion statement you craft for your organization is important. It announces an organization's commitment to creating a workplace environment where people from a variety of backgrounds are seen, heard, and valued. Because a diversity and inclusion statement is published and could be made public, it represents a formalized responsibility against which your company's leadership will be held accountable. Rather than being just another marketing tactic, a diversity and inclusion statement lays the foundation for your DEIB strategic plan.
Ensuring that you have the right wording in your statement may convey sentiment, but without action, you run a risk. It can come off as phony or even hurt your reputation. Let's look at what you need to know about drafting the best diversity and inclusion statement for your company and review some successful real-world diversity statement examples.
Why is a diversity and inclusion statement important?
A diversity and inclusion statement is a short piece of written copy that explains your DEIB values. This statement serves an important function internally and externally. It indicates to employees and the general public what the business stands for and how it intends to serve the community. Diversity and inclusion statements can either successfully build trust between a company and its stakeholders – or fall into performative territory.
Building trust and confidence
Your diversity and inclusion statement gives you the opportunity to put your money where your mouth is. Follow-through is crucial.
The research tells us that employees are paying attention to DEIB goals, including whether a company is going through the motions or making real progress. A recent study revealed that only 37% of employees feel their company has made true changes to improve DEIB. This, despite 97% of HR leaders saying they've made attempts.
The same study found that 34% of employees "don't know" if their company is making DEIB changes at all. This is the key problem that a good diversity and inclusion statement can help solve.
Feeding expectations
The good news is that employees are hopeful. They want to trust their leaders. A Deloitte study found that 84% of employees say that their leaders who make public statements about DEIB do back up their words with actions.
Establishing a diversity and inclusion statement moves you in two directions:
Employees will literally see (read!) a company's stance on DEIB, and
Employees will understand how leadership can be held accountable.
Supporting employee engagement
A diversity and inclusion statement is a public commitment that leadership makes to employees. We know that employee engagement is a pivotal element in the connection between work performance and an organization's bottom line. When company leadership follows through on commitments, employees tend to engage in their work more.
Research from Deloitte has shown that if employees don't trust their company leadership to make good on stated commitments, their levels of engagement can decrease. Employees are more likely to hold back their best efforts.
On the other hand, when employees trust their company leadership to honor commitments, employee engagement can increase up to 20%.
Encouraging continuity
Turnover also decreases with high employee trust levels — by a staggering 87.2%. Post-pandemic, post-Great Resignation, and now in our return-to-office times, the workforce is still adapting to changing expectations about the role of work in employees' lives. Employees want their companies to understand, share, and reflect these new values, including with commitments to DEIB.
What goes into a successful statement?
There is no single template for a good diversity and inclusion statement. Each organization needs to be unique and authentic. Think about what your company wants to say about itself. What do you want employees and customers to know?
General concepts: why, how, & what
A well-crafted diversity and inclusion statement will connect the company's mission and values to your DEIB strategy. At the core, it should clearly state three things:
Why DEIB is important
How you're making changes to improve DEIB
What DEIB means to the company
Start with why. This is your vision. Address why DEIB is important to your company. As writer and motivational speaker, Simon Sinek famously said, "People don't buy what you do, they buy why you do it."
What does a perfect DEIB strategy look like in your world? Get us on board. Why does it matter in your company today? How about for the future? In our examples below, the "why" often comes out in a catchy or inspirational headline. It's short, powerful, and provocative.
Next, talk about how your vision is being propelled. This comes directly from your DEIB strategy. How are you working towards your vision? Show data, celebrate progress, and/or state concrete goals you've set for the company.
Finish with what. What does DEIB mean to your company? Who are the underrepresented groups in your community, employee, or customer base? What do your employees and customers experience? Name your DEIB priorities like pay equity, increased representation of women, diverse identities in leadership, and more.
Diversity and inclusion statement must-haves
The best diversity and inclusion statements have these characteristics, as well:
Specifics. As much as possible, name the underrepresented groups you've identified plus your goals and actions. State deliverables, especially in numbers or percentages.
Data.Data drives solid business decisions. Show the data you have for determining your DEIB goals and progress. Apple (see examples below) publicly compares their company demographic data with global demographics, for instance.
Transparency. Publish your company demographic information. Yes, that means leadership demographics, your current pay gap, and more. Put your DEIB cards on the table, even if you aren't meeting goals yet. Transparency brings trust. Hazy claims breed suspicion.
Resources. Put DEIB progress reports on your website for public download. If you have a DEIB strategy for the coming year, make that available too. Many companies use real employee stories and multimedia to paint a living picture.
Accessibility. Make your DEIB statement easy to find on your website. Be sure to include it in the sitemap in your page footers. The page should be easy-to-read plain text. Make use of tasteful supporting media. Tap your content team here.
4 tips to keep it clean
Whether you're a seasoned writer or not, here are four tips for drafting a clean diversity and inclusion statement.
Keep it short. An ideal length is less than 100 words. Keep each sentence short and punchy. Ten words or less, but the shorter the better. Just like this.
Use headlines. Many inspiring DEIB statements begin with a main headline of 10 words or less. It structures the page and gives the reader's eye a place to go.
Reading level. The average reader in the United States has a 7th to 8th grade reading level. No discombobulated vocabulary – use plain wording.
Use positive phrases. Keep the tone positive with words like powerful, sustainable, impactful, supportive, honest, successful, and devoted. Things we all agree on.
Things to avoid in a diversity and inclusion statement
There are some mission-critical things a company should avoid when writing their diversity and inclusion statement, including:
Buzzwords. DEIB is an ever-changing industry. Buzzwords get dated quickly and can sound phony. Instead, be clear about deliverables. Be honest about challenges. Speak to clear-cut emotions and the universal experience of belonging.
Length. Einstein said, "If you can't explain it simply, you don't understand it well enough." Don't make people scroll. Don't give them the chance to lose interest.
Vague hopes. Use your words to engage employees in an authentic way.
One-and-done. Revisit the statement annually. Change your data and your goals as they evolve. Keep the information up-to-date.
Diversity statement examples
Let's take a look at six of the best diversity and inclusion statement samples from top U.S. companies. Consider where these statements end up. From press releases with leadership endorsements to hiring paperwork, keep the final impact of the messaging in mind. We rate each statement according to our best practices scorecard and give a final verdict based on strengths.
Google
The diversity statement from Google's about page:
"In a world where everyone belongs, anything is possible.
We're building belonging through: a more inclusive workplace, co-creation in our products, unlocking opportunity in society."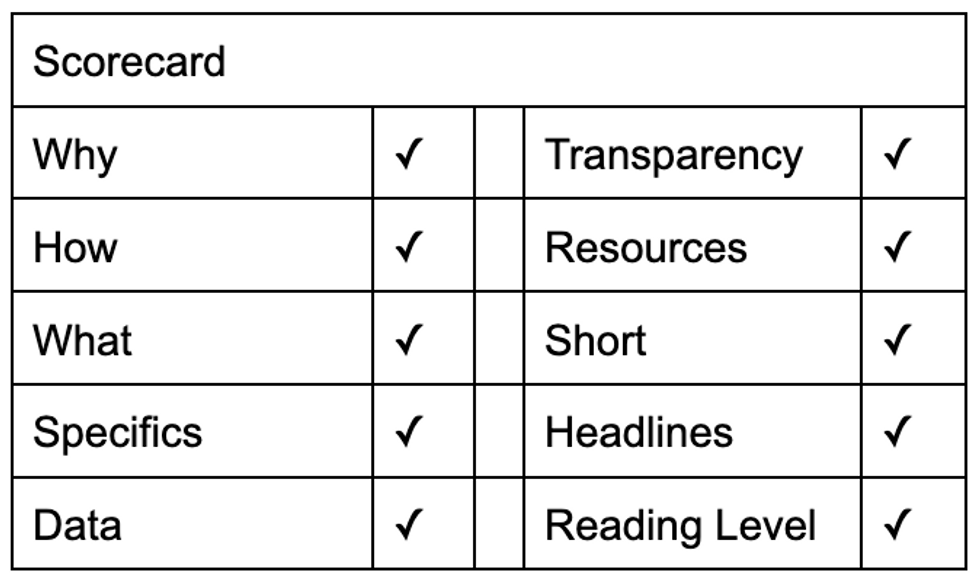 The verdict. This diversity statement includes multimedia videos featuring employees. Visually, we see large images and a clean layout. The specific actions have click-throughs for more info with top-line stats. It's fairly easy to find the diversity statement on the site, requiring only three clicks. The headline is inspirational, punchy, and short.
Salesforce
The diversity statement from Salesforce's equality page:
"Let's build a more inclusive workplace and world.
At Salesforce, our commitment to driving equality and greater business value does not waver. We're working with employees, partners, Trailblazers, and customers to move closer to equality for all.
Track our progress.
We are proud of the progress we've made and we are continuing to push forward. Here's an interactive look at where we stand:
We made commitments. We're making a difference.
We are committed to driving equality for all of our stakeholders — employees, customers, partners, and society at large. See how we're advancing these goals."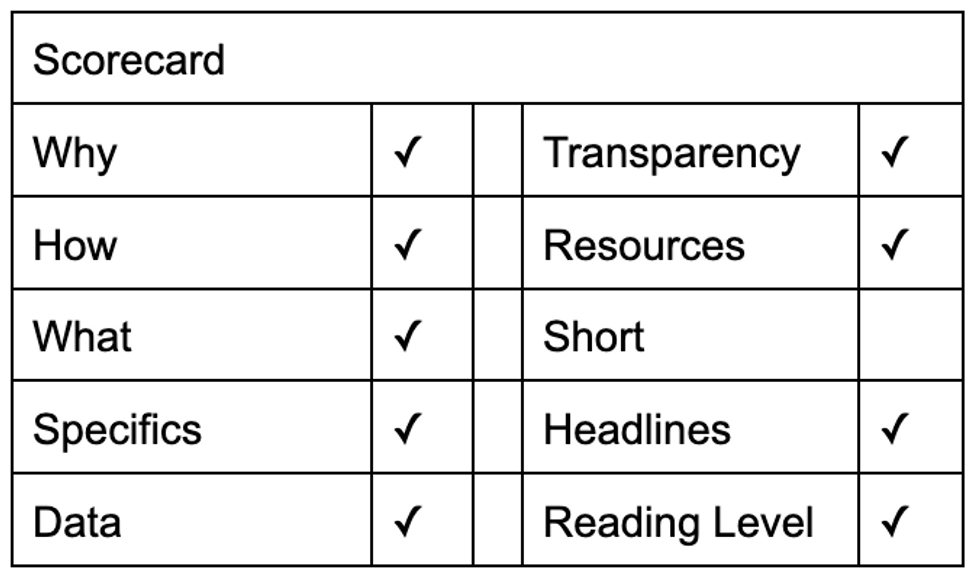 The verdict. There's plenty of data backing up the second ("Track our progress") and third sections ("We've made commitments"). This use of concrete and transparent information is powerful. There is a strong use of different forms of media, including video. Public reports are included for download. And it's all just three clicks from the home page.
Comcast
The diversity statement from Comcast's DEI page:
"Our Commitment to DE&I
We know that a diverse, equitable, and inclusive company is a more innovative and successful one. Across our workforce, products, and content, we embrace diversity of background, perspective, culture, and experience, and together with our partners, we are working to fight injustice and inequity against any race, ethnicity, gender or sexual identity, disability, or veteran status."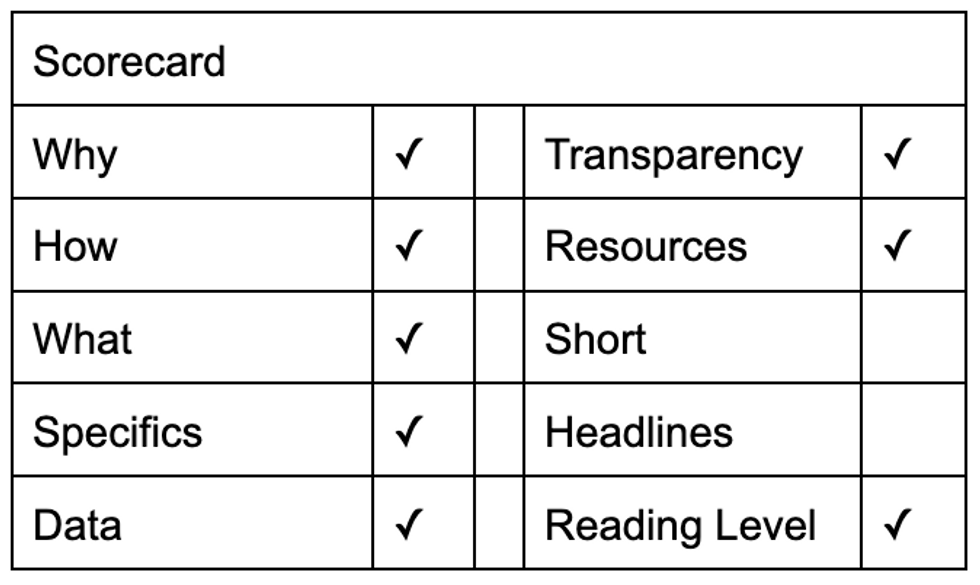 The verdict. There are specific actions about employees, digital equity, media, awareness & education, and small businesses. These unique targets reflect uniqueness and authenticity in Comcast's statement. There are notable sections focusing on diverse leadership, community, and stories of impact. The headlines are a little basic, and the wording is nearly skewing a bit long, but it does the job.
Apple
The diversity statement from Apple's Inclusion & Diversity page:
"How we come together is how we change the world.
We're continuing to build a culture where everybody belongs. That's what sparks our innovation. And our progress toward a more inclusive workforce and a better world."
This statement is followed by four top-line stats about progress and a series of punchy headlines that connect to employee stories. Headlines such as: "Leadership matters. For this generation and the next." Or "Progress takes listening. And action."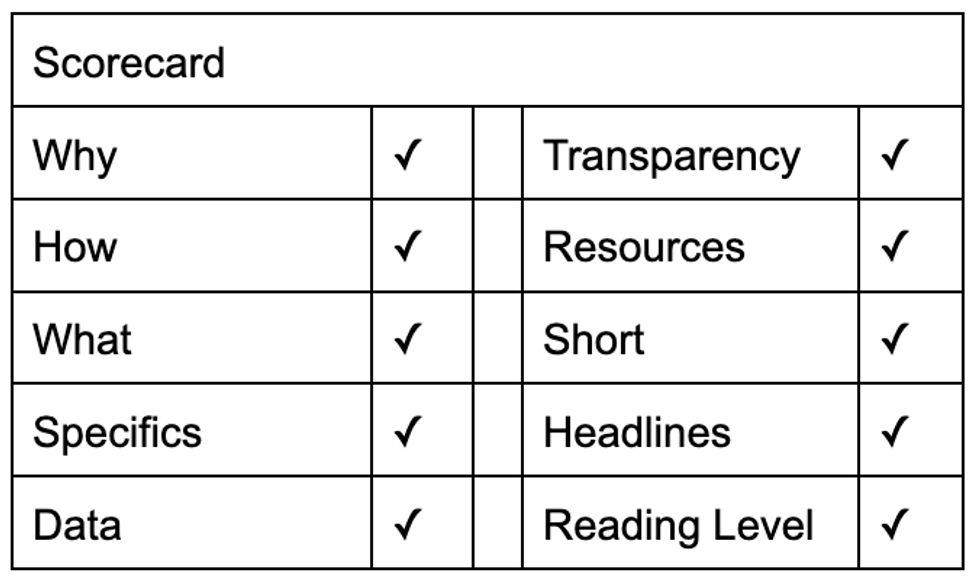 The verdict. The main headline is fantastic. The data and visualizations on this page are excellent. The data includes global demographics compared with Apple employee demographics, and there's a good use of employee stories as well. The page is a little hard to find in the sitemap.
Walmart
The diversity statement from Walmart's Culture, Diversity, Equity, and Inclusion page:
"Belonging Begins with Us
We have a vision of a workplace culture at Walmart and Sam's Club where everyone is included – one where associates with unique identities, styles, experiences, abilities and perspectives are understood, supported and championed by their leaders. Our commitment is to continually create this kind of culture through intentional actions that reflect our values of Respect, Integrity, Service and Excellence in order to ensure that our associates feel like they belong. We believe that belonging is a catalyst to empower our diverse workforce to reach their potential every day and to engage associates in our shared purpose of saving people money so they can live better."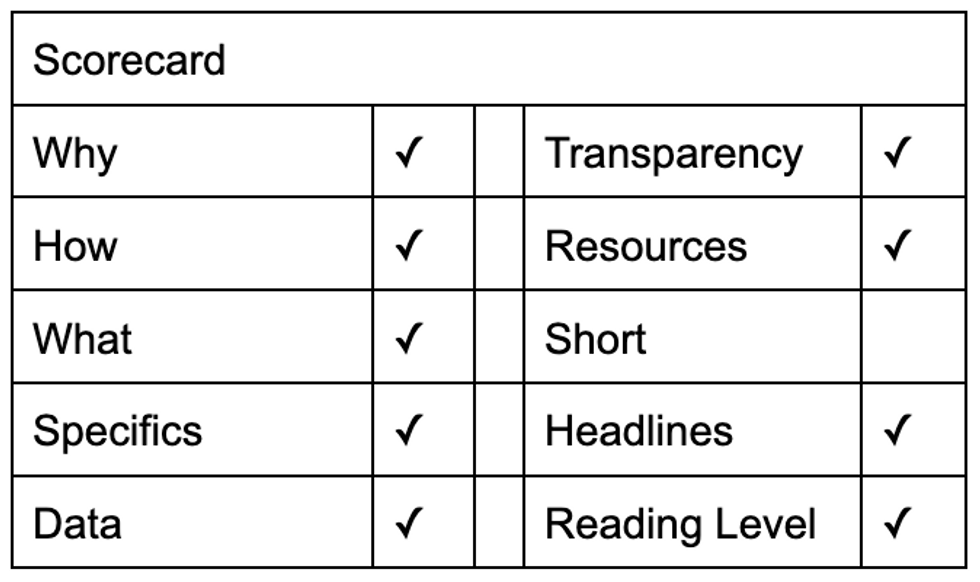 The verdict. It's easy to find in just two clicks from the main page. It includes public reports and clear sections on how they are focusing on DEIB (people, products, philanthropy, progress). There could be more variety in the forms of media. The statement skews on the long side. Data is present on the page, but more specific data about each of their targets would make for a more convincing statement.
Ford
The diversity statement from Ford's Diversity, Equity, and Inclusion page:
"Diversity, Equity & Inclusion
Ford invites us to bring our whole selves – all of our passion, inspiration, integrity and uniqueness – into the office each day.
OUR DEI NORTH STAR
For more than a century, Ford has been a pioneer in providing opportunity to people regardless of race, gender, ability, sexual orientation and background. We view this less with pride than the sober realization that we must go further to create a company where our differences are truly valued and every team member can bring their whole selves to work. Creating a culture of belonging isn't just the right thing to do, it's also the smart thing. Diversity breeds innovation and the companies that attract the most talented and diverse workforce will succeed in our rapidly changing world.
We are family.
We celebrate our differences.
We all belong."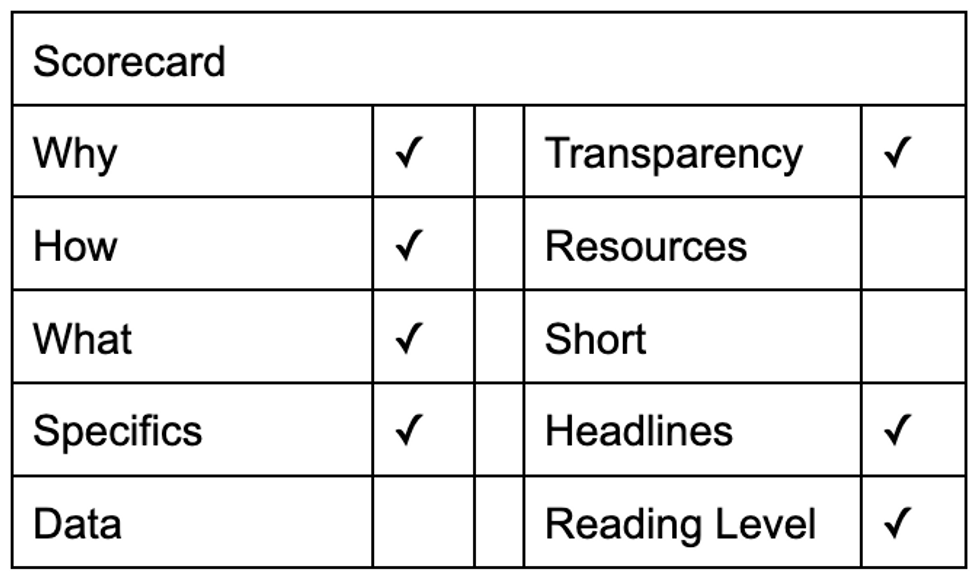 The verdict. The page is easy to find in two clicks, has a good use of multimedia, and clearly states strategic priorities. Headlines are used to structure the statement, but are not as inspiring as others. The statement has the why, how, and what, but it skews long. No annual report or downloadable resources are readily available, and the page could have more visualizations.
Inspire trust with a diversity and inclusion statement
Diversity and inclusion statements are an opportunity to inspire trust and confidence in employees, customers, and the community. Employees want to be their authentic selves at work. They want company leadership to align with these values. A short, inspirational diversity statement that is backed by clear goals and data can help demonstrate that your company is making impactful DEIB change.
Find more DEIB tools, templates, resources, and advice in the DEIB Business Suite.