GET EMAIL UPDATES FROM POWERTOFLY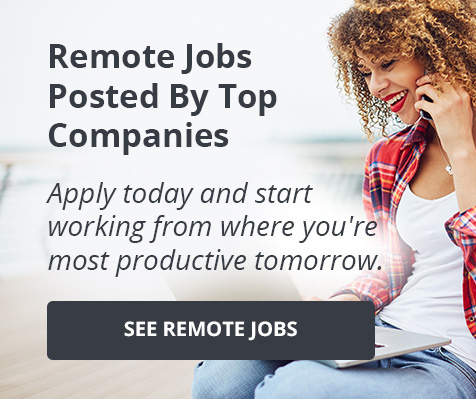 Commvault
[VIDEO 🎥 ] Learn About Inside Sales at Commvault
Ever wanted to get a look inside a sales department at a software company?
Press play to get a behind-the-scenes look at Commvault Technology's inside sales department, as well as their application process, culture, and values, from Stephanie Acker, director of inside sales.
To kick things off, Stephanie mentions the three things that make a great inside sales professional: an independent work ethic, the ability to learn and execute on their own, and an awareness of what keeps them motivated.
Don't miss Stephanie's take on what moves a candidate forward in the interview process and how to apply at Commvault!
Inside Sales Quick Tips
Prepare for your interview by practicing your answers to some common interview questions. Take it a step further by answering more specific questions. Here are some of Stephanie's favorite questions to ask during an interview.
What does a GREAT day at work look like for you?
What do you deem a successful day and why?
What do you need to be successful?
Get to know Stephanie

Stephanie Acker is the director of inside sales at Commvault. Over her 12-year career at the intelligent data service company, Stephanie's greatest motivation has been helping customers to find solutions and catapult them to success. In both her past role as a sales representative and her current director position, she remains committed to ensuring her team understands what motivates them to sell and setting them up for success.
The biggest surprise during her career at Commvault was becoming the director of inside sales. Stephanie shared that she loves working for a company that listens to new ideas, thinks outside of the box, and tries new things.
More about Commvault
Commvault is an Intelligent Data Service that helps organizations close the business integrity gap, making their data ready for business growth. They provide these services anywhere data lives: on-premises, hybrid cloud or multi-cloud and deliver it as a software subscription, integrated appliance, managed by partners or as Software-as-a-Service (SaaS).
"At Commvault, we believe that the future belongs to the data ready. Commvault helps our customers be future ready by making sure all our customers are ready for the unforeseen. Like smartphones changed the game, Smart Data management means powerful capabilities, consolidated for serious ease of use. We are proud of our award-winning solutions that stores, protects, optimizes and uses organizations' most valuable assets data. It's time for Intelligent Data Management and that is why we do what we do."
To learn more about Commvault and their open roles, click here.