GET EMAIL UPDATES FROM POWERTOFLY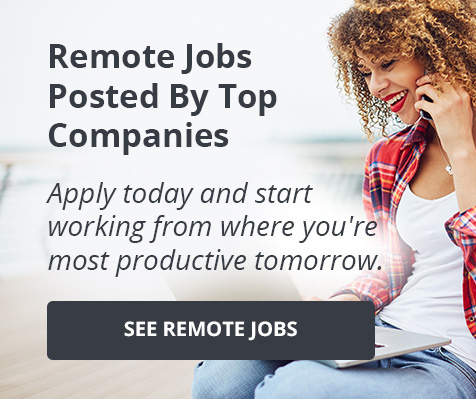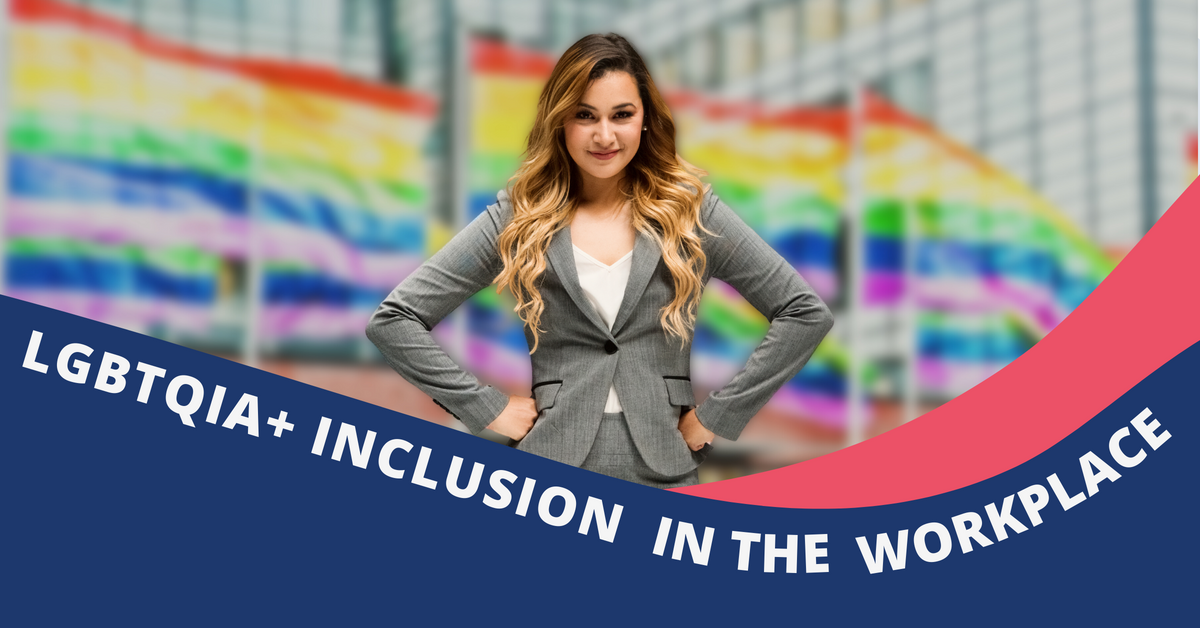 Resources for Employers
LGBTQIA+ Inclusion In The Workplace
As we celebrate Pride this month, we should also take time to reflect about the practices— or lack thereof— at our companies that help to support and empower members of the LGBTQIA+ community all year round. (LGBTQIA+ stands for lesbian, gay, bisexual, transgender, queer, intersex, and asexual. There are other variants of this acronym such as LGBT, LGBTQ, and LGBTQQIP2SAA, which all refer to the same community.)
From the Stonewall Uprising to the United States' Equality Act, we've come a long way, but the staggering statistics around the LGBTQIA+ community in the workplace tell us that there is still work to be done.
As employers and leaders in our organizations, it is our duty to create an inclusive work environment where all employees feel safe and included.
To help you make your workplace more inclusive for members of the LGBTQIA+ community, we've rounded up some key statistics and highlighted best practices — covering everything from inclusive language to benefits — in the infographic below.
Click this link for an interactive PDF version of the infographic: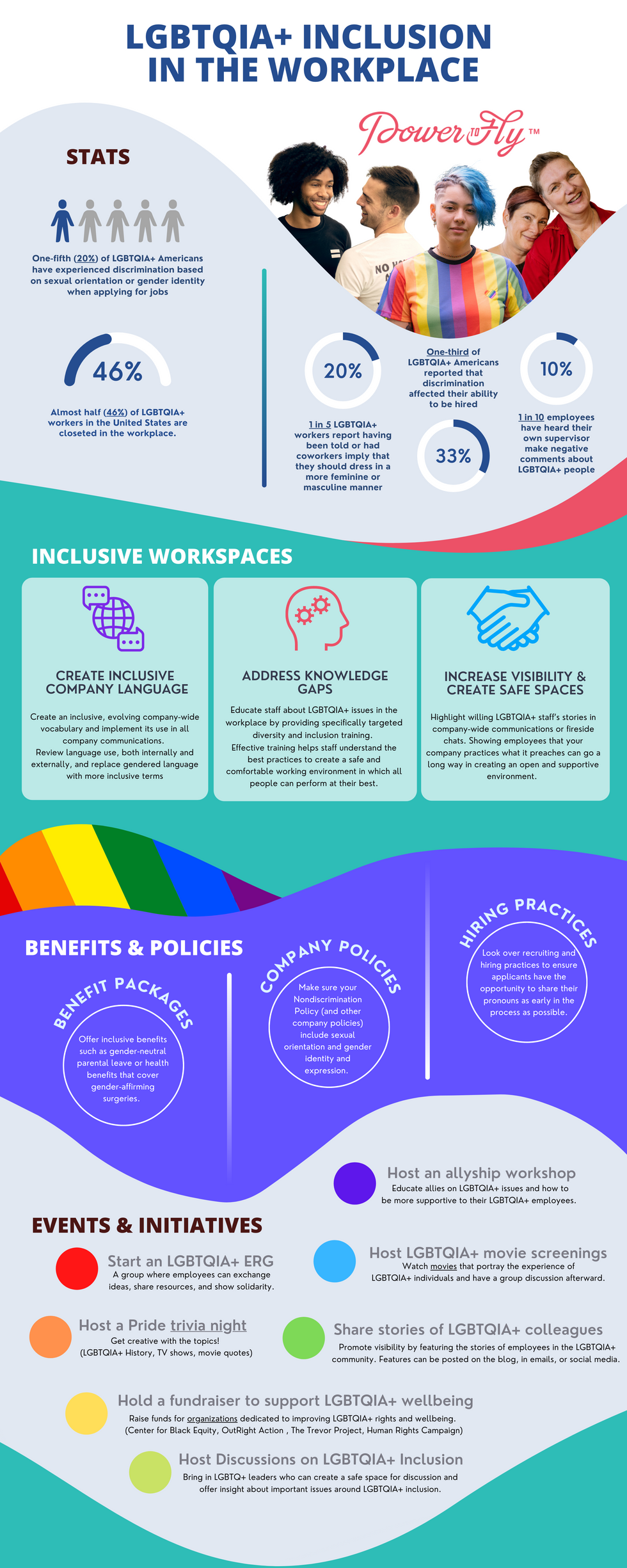 Looking for more ways to promote LGBTQIA+ inclusion at work? Check out the links below to learn more.
Learn to create more thoughtful and inclusive content:
https://www.pridebrandguide.com/
See what other companies are doing to celebrate Pride month:
https://powertofly.com/up/how-to-celebrate-pride-at-work
https://powertofly.com/up/companies-celebrate-pride-virtually
Infographic statistic sources:

Additional resources:
Human Rights Campaign study on LGBTQ workers
National LGBT Workers Center study on LGBT people in the workplace