GET EMAIL UPDATES FROM POWERTOFLY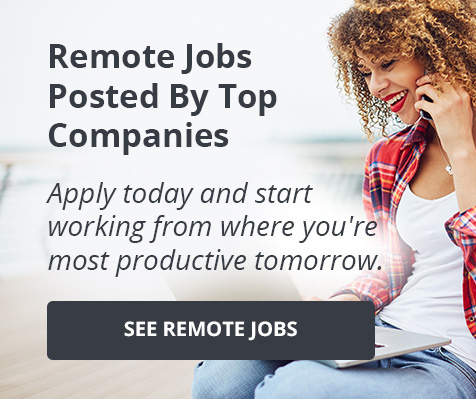 National Geospatial-Intelligence Agency
NGA Job Interview - Prepare With These Tips From a Recruiter
💎 Ready for your NGA job interview? Don't miss these tips from a recruiter at the company to best prepare for the application process!
📼 Watch this video to prepare for your NGA job interview, where you'll meet Maggie Cheung, Campus Recruiter at the National Geospatial Agency, and get some tips to ace your interview.
---
📼 To ace your NGA job interview, one of the tips that Maggie shares is to check the position's mandatory qualifications thoroughly. You will need to hit each of these mandatory qualifications to be eligible for the next steps in the process. So, make sure that you read through them and double-check that you qualify. Maggie also suggests avoiding excessive technical language or jargon on your application. Many people will review your application throughout the process; you want to be sure that everyone can understand what is written so they get a comprehensive look at your experiences.
📼 During your NGA job interview, lean on this second great recruiter tip: speak towards impact. That means not only talking about what you did with your experiences but explaining why they were important and how they contributed to the bigger picture. Speaking towards impact is something that you will continue to do during your career at NGA. So starting that on your application can help set you apart!
NGA Job Interview - Don't Miss All These Great Tips
Regarding the skills, talent, and degrees NGA is looking for, there is no one path into the agency. There are many different ways to contribute to serve the mission, and so NGA encourages people of all backgrounds to apply. As for core values, the National Geospatial-Intelligence Agency embraces excellence, accountability, respect, teamwork, and honesty. They take these values very seriously and are looking for people who'll uphold them in their work every day.
🧑💼 Are you interested in joining NGA? They have open positions! To learn more, click here.
Get To Know Maggie
"When you want more than a job, you want a mission." Maggie Cheung is recruiting talented individuals to join a workforce focused on advancing and supporting NGA tradecraft and innovating solutions to meet emerging mission needs. If you are interested in a career at NGA, you can connect with her on LinkedIn!
More About NGA
The National Geospatial-Intelligence Agency (NGA) delivers world-class geospatial intelligence (GEOINT) that provides a decisive advantage to policymakers, warfighters, intelligence professionals, and first responders. Anyone who sails a U.S. ship, flies a U.S. aircraft, makes national policy decisions, fights wars, locates targets, responds to natural disasters, or even navigates with a cellphone relies on NGA. Both an intelligence agency and a combat support agency, NGA fulfills the president's national security priorities in partnership with the intelligence community and Department of Defense. NGA is headquartered in Springfield, Virginia, and has two major locations in St. Louis and Arnold, Missouri. Hundreds of NGA employees serve on support teams at U.S. military, diplomatic, and allied locations around the world.