GET EMAIL UPDATES FROM POWERTOFLY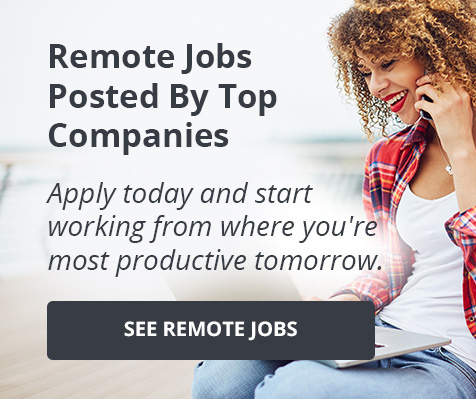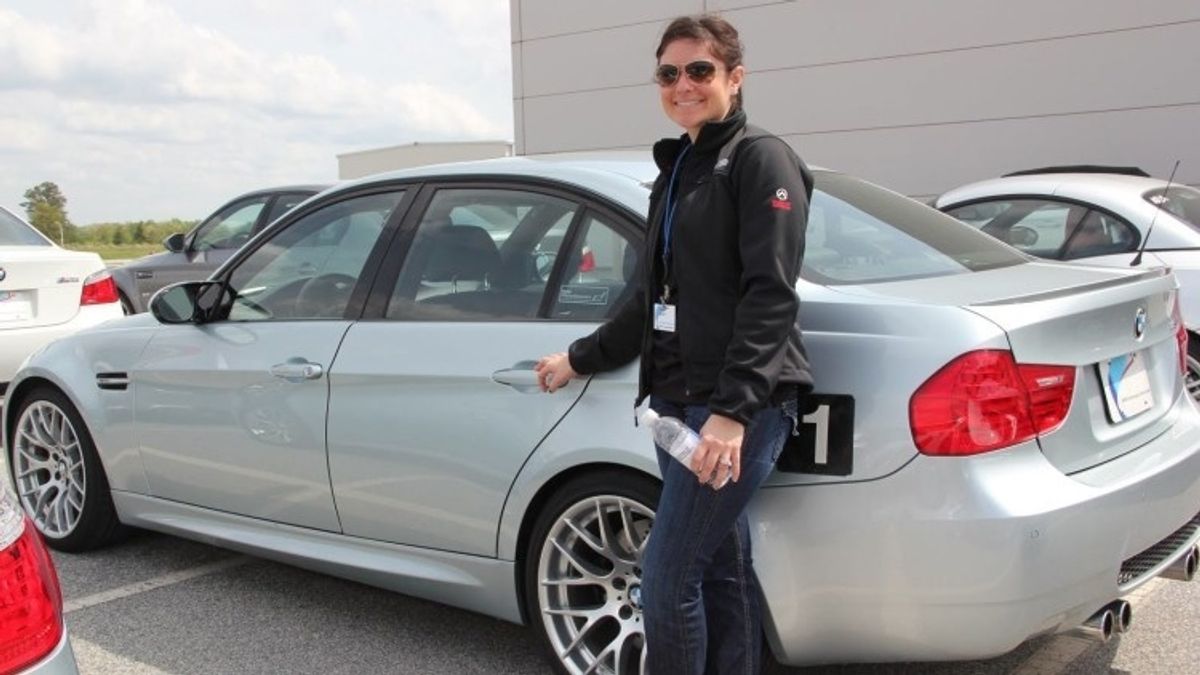 National Security Agency (NSA)
Q&A with Caitlin B., Acting Chief of NSA's External Recruitment Marketing, Outreach and Testing Organization
Below is an article originally written by the National Security Agency (NSA), a PowerToFly Partner. Go to NSA's page on PowerToFly to see their open positions and learn more.
Name: Caitlin B.
Title & Company: Acting Chief of National Security Agency's External Recruitment Marketing, Outreach and Testing Organization (NSA)
Q.How long have you been in your current role, and what were you doing previously?
A. I've been in the acting chief role for about 10 months, but I have been in a leadership role in external recruitment about 2.5 years. Prior to this, I worked in a program management capacity where I supported the Intelligence Community (IC) in building software as a service, which for those not in the IC is what a consumer would associate with an App store. We also built software as a service to make certain Free and Open Source Software (FOSS) tools easily accessible to developers in the IC.
Q. What's the first (and/or last) thing you do at work every day?
A. I'll go with the first thing because that's typically constant: once I get to work I check in with my team to say good morning, see how everyone is doing and what they have going on … of course with a coffee or green smoothie. After that I drop off the many bags I'm carrying as I walk into my building.
Q. What's the most unique or interesting aspect of your job or company?
A. I have the opportunity to find new and dynamic ways to attract talent to what is one of the coolest agencies in the government. Most recently, we've participated in what I consider out-of-the box/non-traditional recruitment events. For one particular event, ShmooCon, we made a poster to send with one of our senior leaders to set up a mobile NSA charging station. The thing went viral on a ton of websites; it was cool to be a part of seeing that project through. And last year, one of our vendors at an event thought it would be hilarious to label our box of marketing materials "NSA … Yes, That NSA" as a joke. We took the sign they made and kept it at our table for the duration of the event.
Something people don't know about NSA is that we fall under both the Department of Defense and the Intelligence Community, which means our employees support missions that protect our service members and produces intel that helps our partners.
What is also unique is we do that in an environment that demands stringent security protocols, so I must use a badge to even get on the NSA compound. Some may find that intimidating, but really it gives me a sense of security knowing that our police are keeping us safe.
Q. What's something you think most people (perhaps even current employees) don't know about your company that you think they should?
A. I love this fun fact: We are the nation's largest employer of mathematicians (but we HIRE more than just STEM talent). STEM is certainly top proportionately to our overall hiring, but we need a wide range of expertise at NSA. We operate at the level of a fortune 100 company ... imagine what that skill mix looks like?
Q. What's something you're especially good at, at work?
A. I am THE BEST at saying no to food that is sitting out and around the office. No, really, I can resist food better than anyone. Cookies, pizza, cake, etc., I won't cave. In fact, my team knows not to bring me cake for my birthday (I won't eat it). Except, Hershey Kisses. I don't know why, but I can't resist Hershey Kisses at work and yes, just at work.
Q. What about outside of work?
A. I'm a mom of three, so had you asked me this 4 years ago my answer would be different. Since becoming a mom with three children 4 years old and under, I've naturally re-prioritized my outside-of-work activities. Basically, I have minimal time to be especially good at things these days, except exercise. And any opportunity or sunny day I get, I like to drive my racecar, without my kids – I'm good at that, ask any of my friends. I am also especially good at keeping my household structured and organized in terms of tidiness, organization and meal prepping/planning for the week. Seriously, organization, especially with three kids and working full-time is necessary but definitely not as much fun as driving a racecar.
Q. What are you trying to improve on?
A. A little bit of everything to be honest … I tend to overfill my plate almost always with both work and home. I am trying to slow down, pay closer attention to details and re-focus when I find myself distracted and say no … which is incredibly hard for me.
Q. What's your favorite mistake?
A. Seriously? Are you baiting me?
Q. What's the one career move you've made that you're most proud of?
A. My undergrad is a BA, and I started my career doing more liberal artsy sorts of things. I remember going on a trip for work with colleagues who were very technical by trait, and someone referred to me as just "HR" or something to that effect. That situation actually fueled my fire to go back and get an MS in Information Systems. I learned a lot getting my master's. I was exposed to curriculum and training completely out of my comfort zone, as well as to people who were not like me at all, which gave me a different appreciation and respect for the benefits of diversity of background/diversity of thought. Professionally, getting my master's postured me for the subsequent positions in my career! I think this also helped me balance my strengths. Being able to understand concepts at a technical level and to also have my finger on the pulse of how an organization runs makes me a more well-rounded leader.
Q. What do you love most about your job or your company?
A. I truly LOVE my job; I love that I can influence how we market careers at NSA because it is such an amazing place to work with a unique mission that you literally CANNOT do anywhere else. I love that I am able to build the national recruitment strategy with my team and pitch it to NSA leaders as the subject matter expert. I have the autonomy to be creative when it comes to pitching and executing new ideas. I love looking at analytics associated with our marketing, advertising, website, hiring, etc., as pieces influencing the rationale of building the strategy. I love meeting with internal stakeholders to discuss their obstacles and craft niche strategies supporting very important missions. I love speaking with college students about career opportunities with NSA, and I love that I get to build relationships with stakeholders both internal and external to the agency. But honestly, I get to work with the best team, so going to work every day I know there will be lots of hard work and lots of laughs … and some Hershey Kisses.
Q. What are you currently reading/watching/listening to?
A. One of my senior leaders let me borrow a book called "Crucial Accountability." I have three kids ... so it's taking me a while to get through it.
Q. What's your #1 piece of advice for women who are looking for jobs right now?
A. "Get your mind right, and tell yourself you can do it," which is something one of my Insanity instructors always says before he challenges me. Forget about the competition you're up against for a job and focus on you and what you bring to the table. No one does you better than YOU; sell that.
Q. Who is/was the most influential person in your life and why?
A. When I read this question, I knew my answer right away; my daughter. She's 4 going on 24 and she's just the most influential and inspirational young lady in my life. She has this air of confidence that she doesn't even realize. She is so strong and independent; it's such a beautiful and admirable thing for a mother to see these characteristics in her child because it will only be to her benefit later in life. It's interesting because now when I watch her attempt something, whether it's learning a new technique at swim lessons or even zipping up her jacket and she says, "I can't," I give her this look like "try again." She'll grumble for a few seconds, but eventually she'll try and will grasp whatever she's attempting.
Q. What's the most memorable piece of career advice you've received?
A. Don't be a superhero when it comes to work because work will always be there. There used to be times where I'd fly West for some work function, hop back on the red eye back to the East Coast and head into work. I knew I was asking too much of my body and that the pace couldn't last, but I literally couldn't wait to get back to work. I don't always practice this methodology, but I do have to remind myself that I am human and to listen to my body cues more often. You know when your energy tank is running low, it's hard to give anything your all, so take care of yourself. And when all else fails, #coffeeismymagicelixir.