GET EMAIL UPDATES FROM POWERTOFLY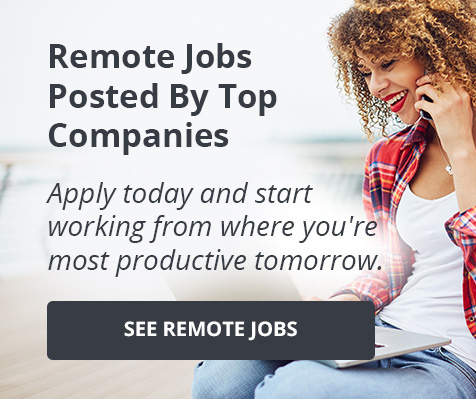 Remote Hiring
Remote Work Round-Up
By now we all know that working remotely can boost productivity, but how exactly can you do that? It can be difficult to make the shift from office to home, but Fast Company recently published an article detailing how to make the transition that much easier.
Basically, it all comes down to boundaries. It's about cultivating a space that won't distract you with the comforts of home, but is comfortable enough to help you be productive.
Fast Company cites a few ways remote workers can get into their groove. To start, do some prep work the night before. Collect your documents, both physical and digital, and organize them so they're prepared for meetings for the next day.
Next, make sure your workspace is clear and free of distractions. That means tidying up and decluttering your surroundings. And, if you decide to work from a cafe, make sure the environment is meshes with your working style.
Once you've done that, it's important to remember to not break from the morning you would normally have if you commuted into work. Sure it'll be less stress to make the train or beat traffic, but sticking to your morning routine will help set the tone for the day.
Finally, it's important to be around people and keep resting areas separate. Remote life can get lonely, so make sure to socialize yourself. And while tempting, it's probably not wise to take all of your calls from bed. Not only will it not keep you at your best, you might also start associating work stress with areas of your home that should be comforting.
So, if you're interested in working remotely, try these tips out for size and apply to the remote jobs below!
Zapier, Inc. - Product Manager, Growth Marketing - (Remote)
Octane AI - Freelance Writer - (Remote)
Women Who Code - Software Engineer - (Remote)
General Assembly - Drupal Developer - (Remote)
General Assembly - Senior Software Engineer - (Remote)
GitLab - Account Executive - West -(Remote)
GitLab - Product Marketing Manager - (Remote)
Complex Networks - Freelance Designer & Animator, Marketing - (Remote)
RebelMouse - Javascript / React Developer - Fluid Role - (Remote)
Shopify Inc - Database Engineer - Data Stores Engineering - (Remote)