GET EMAIL UPDATES FROM POWERTOFLY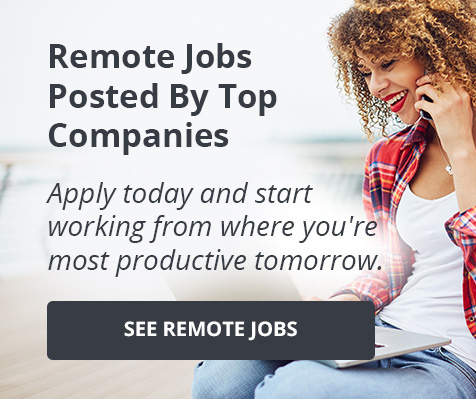 Stack Overflow
Stack Overflow Interview Tips From Recruiters
💎 Prepare to apply to Stack Overflow with these interview tips from the company's recruiters!
Watch the video to the end to learn about the application process and what will make you a successful candidate!
📼 Ace your Stack Overflow interview with some great tips and tricks from Amy Roberts, Principal Technical Recruiter, and Joyita Bandyopadhyay, Talent Acquisition Consultant at Stack Overflow. They'll take you through Stack Overflow's values and culture and help you with some insights for the interview process.
---
📼 The first Stack Overflow interview tip relates to the very first step of applying: submitting your resume. Start by reviewing the job description and confirm your resume includes the required skills and experience. If you're on the fence about applying or perhaps don't have the years of experience or proficiency noted on the job posting, Amy encourages you to apply anyways! "Please just add a cover letter detailing what makes you a unique candidate. Tell us more about what makes you, you," Amy advises. If the specific position isn't the right next step for your career, the recruiting team at Stack Overflow may have another, more suitable posting available or something opening up in the future that might be a fit. Oh, and good news: your resume won't go through a bot. So share your personality in your profile to give the recruiters a sense of who you are.
📼 More Stack Overflow interview tips from their recruiters: At Stack Overflow, you'll work primarily with C+, ASP.NET, and Microsoft SQL Server, with supporting technology such as Redis, TypeScript, and Elasticsearch. As a company dedicated to increasing developer knowledge, Stack will give you the resources and support you need to develop mastery in your craft. And remember, soft skills are just as important as tech skills! Successful candidates will have critical thinking, teamwork, and strong problem-solving and communication skills.
Stack Overflow Interview Tips - Take a Deep Dive Into the Company
Prior to the interview, Joyita encourages you to explore: What motivates you? What excites you? And align your answers with what Stack Overflow has on offer. Do check out the company website and its profile on PowerToFly, The Muse, and Comparably, to get more information about their wonderful benefits and inclusive work culture!
🧑💼 Are you interested in joining Stack Overflow? They have open positions! To learn more, click here.

Get to know Amy and Joyita
Amy is an experienced Full Life Cycle Recruiter with a solid track record of building and maintaining client and candidate relationships. She has a demonstrated ability to self-manage multiple positions by sourcing, screening, qualifying, coordinating interviews, negotiating, and closing candidates. She also possesses strong expertise managing large staffing projects with quick delivery dates. Joyita is a highly dependable HR professional with strong multicultural and multinational experience across the USA and APAC region (Singapore, Thailand, Australia & India) as Talent Acquisition Specialist / HR Systems / HR Business Partner. Adept at working collaboratively with multiple stakeholders, she's known for being a self-starter who delivers best-in-class HR partnering to accomplish business goals with a positive employee experience. If you are interested in a career at Stack Overflow, you can connect with Amy and Joyita on LinkedIn!
More About Stack Overflow
Founded in 2008, Stack Overflow is on a mission to empower the world to develop technology through collective knowledge. More than 100 million people come to Stack Overflow's public platform every month, making it one of the 50 most-visited websites in the world. Their private knowledge-sharing and collaboration offering, Stack Overflow for Teams, is transforming how people work. In addition, their Reach & Relevance products help companies build their brand (Talent) and reach the world's largest audience of developers and technologists (Advertising), including through Collectives™ on Stack Overflow. Joining Stack Overflow means helping developers and technologists at life and at work and the chance to collaborate with a smart, talented, and supportive team.