GET EMAIL UPDATES FROM POWERTOFLY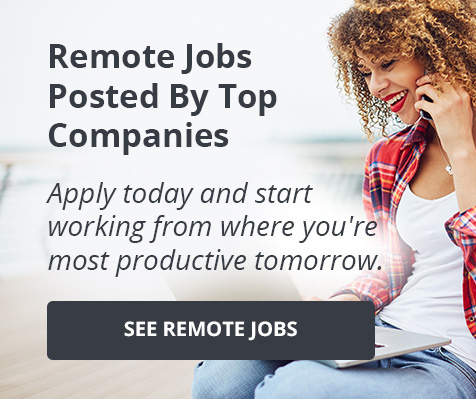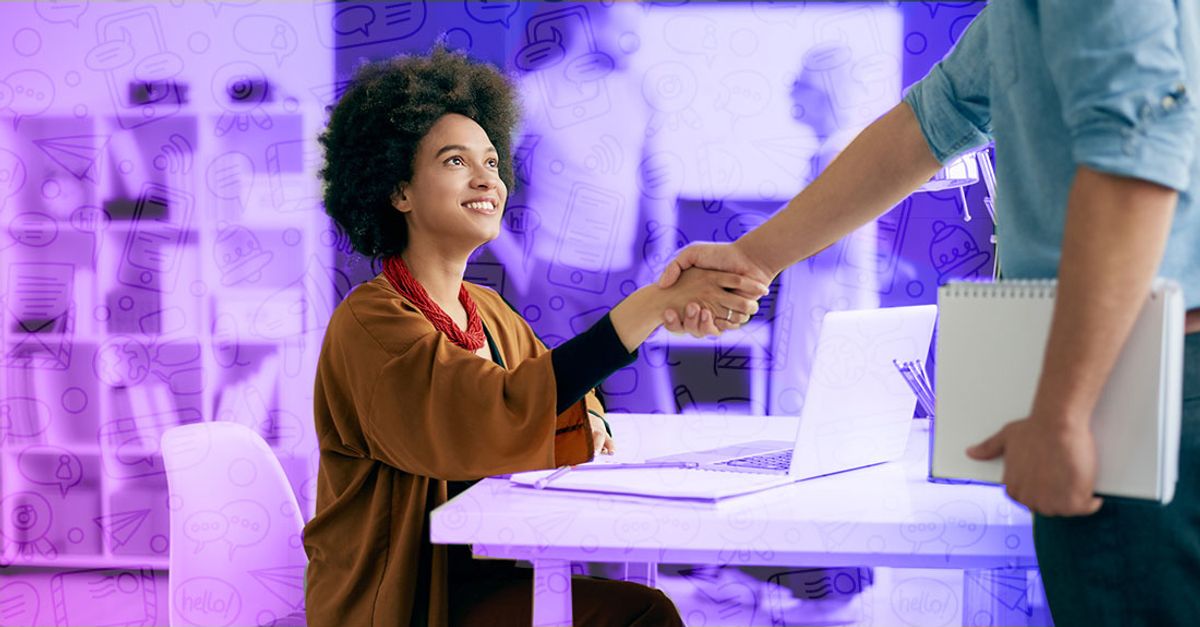 6 Unique Questions to Ask at the End of an Interview
In an interview, it's hard to anticipate what questions an interviewer will ask, but there is one that they are guaranteed to ask every single time (and it may be the most important question of the interview): "Do you have any questions for me?"
---
Asking thoughtful questions is vital for three reasons:
1) If you say no, you are telling your interviewer that you think you know everything already (you don't) or you are not prepared.
2) It can further establish you as the ideal candidate for the role.
3) It gives you a chance to turn the tables and evaluate the company. This is your chance to look for any red flags and decide whether this is a place you really want to work.
So, without further ado...
6 unique questions to ask at the end of an interview
1) Where do you see the company/department in the next 3-5 years?
This question helps you get a better idea of where the company is headed and whether that's a future you want to be a part of. Pay attention to how fast they seem to be growing or major projects that they will be launching. Listen to the tone of the interviewer when they explain what's next for the company. Do they sound excited or overwhelmed?
Asking this question helps the interviewer see that you are looking for longevity in their company, which is a good sign for them. It also gives you an opportunity to give feedback on what you think about the future of the company. If you are genuinely excited about their next initiative or growth, share that.
Red Flag:The interviewer has no idea what the future of the company looks like. This could mean this company does not have a lot of internal transparency, or the interviewer is disinterested in the direction of the company.
2) What are some of the biggest challenges you see this company/department facing this year?
By asking the previous question, you may have gotten a really positive response about what's to come, but what about the problem areas? By asking what challenges you can expect to face in the next year, you're able to get a clearer view of what you can expect in the next 12 months.
Be sure to mention if you faced a similar challenge in another company — it's a great opportunity to show your interviewer how you could help the team tackle the challenge they're currently facing. This is also a chance for you to press a little further on how this challenge affected the role that you are interviewing for and how you think you can help them with it. If you can show off the bat that you are a solutions-driven professional, it will take you far.
Red Flag: The interviewer mentions major challenges that you've seen before and it sounds like this company may be on a similar path. Or they rattle off so many challenges you're wondering how they even stay afloat.
3) After the initial on-boarding, what would be the very first thing you'd like the person in this role to tackle?
You need to know what you're stepping into and by asking this question you can get your arms around what is expected and what they are struggling with.
Talk about the way that you would handle that initial task by either asking more follow up questions or sharing what your first step would be in dealing with your first assignment.
Red flag:They aren't sure, or don't know where to start. This could mean that you're walking into a bit of a mess left by the previous employee. It could also mean that this is a newly created position that they don't know how to structure yet. That sort of lack of direction could mean a very stressful on-boarding and you wondering if your old job will take you back.
4) What are your most important values?
This question is important because it gives you insight into what's important to the company outside of what's written on the "about us" section on their website.
This also lets you know if diversity and inclusion are important to them. If they don't mention diversity and inclusion, you can follow up by asking if they have a diversity and inclusion program in place, and if not, if they are considering one.
Asking about a company's values is an opportunity for you to share how their values align with your own. This will help an interviewer see how you fit with the company culture.
Red Flag: The interviewer is unsure of the values. If a company has set values but the employees don't know them, it's a good indicator that communication and leadership are an issue.
5) What do you do to help your team grow professionally?
Do they encourage their team to embolden their skill set by sending them the conferences or investing in further education? Do they do one-on-ones with their team and sponsor their team for new opportunities? This question will let you know how they plan to further your career besides just giving you a title and paycheck. It can also give you an insight into the process on how employees get promoted.
This question shows interviewers that you're interested in growing. This is a softer question than "what is the career trajectory of this role?" which can come across like you're already looking for your next opportunity and instead tells the interviewer that you want to grow into your role and the next level.
Red Flag: There doesn't seem to be any kind of program or plan put in place for growth. This could be okay if you're still learning the ropes but could be problematic once you feel like you've mastered the position.
6) Bonus question: Do you have any hesitations with my qualifications that would stand in the way of us moving forward?
My friends and I like to call this, "the magic question." The boldness of it typically impresses the interviewer and gives them an opportunity to be direct with you. It also gives you a chance to clear the air on anything they found problematic.
This question does come with a warning though; it can rub some interviewers the wrong way and can work against you. Some interviewers may dislike feeling on the spot, so save this question for an interview that is going really great and where you feel good rapport with the hiring manager.
Red Flag: None. If there is something that they hesitate on you can clarify with them then, and if it's something that can't get fixed right away (i.e. you don't have a skill or experience that they were looking for), you can always explain that you are working on it.
Related Articles Around the Web