GET EMAIL UPDATES FROM POWERTOFLY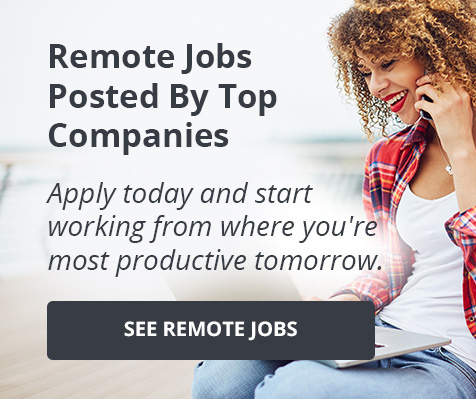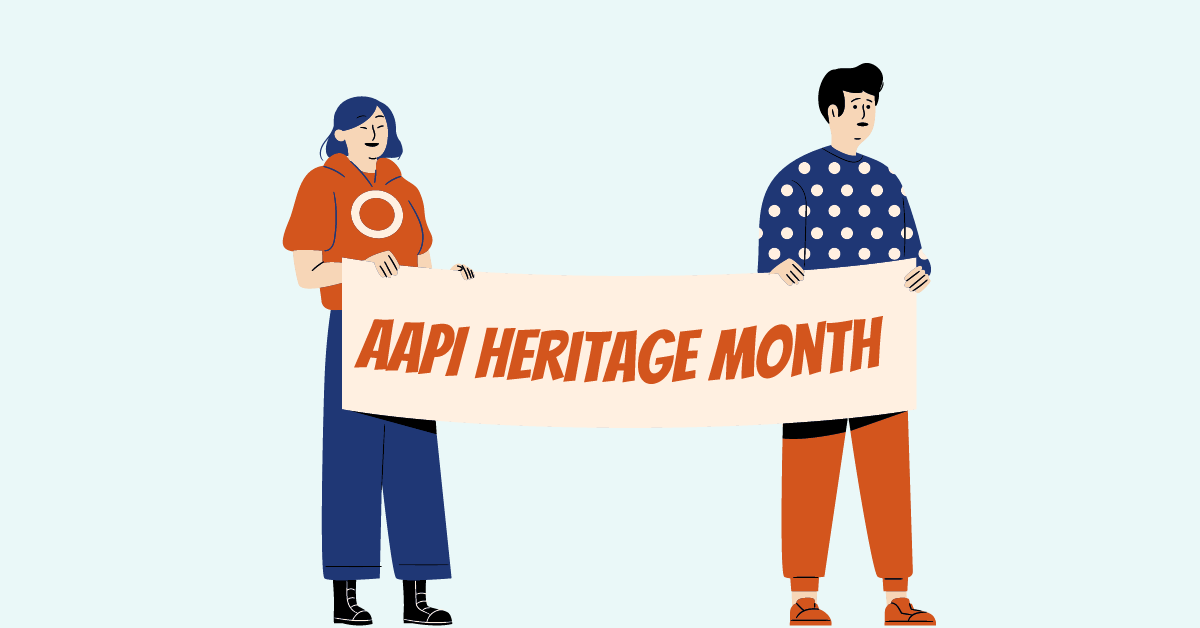 Diversity, Equity, and Inclusion
Ways to celebrate AAPI Heritage Month in 2023
How are you celebrating Asian American and Pacific Islander (AAPI) Heritage Month this May?
While we should celebrate diverse identities all year round, now is the perfect time to learn, support, and celebrate the many cultural backgrounds, histories, and experiences that make up Asian American and Pacific Islander identities.
We asked some of our partner companies to share the ways they're celebrating AAPI Heritage Month in 2023 — read on to get inspired!
Stryker
At Stryker, we believe in celebrating our employees' unique perspectives and backgrounds. During the month of May, Stryker's Asian Community Empowerment (ACE) employee resource group (ERG) will be hosting several learning initiatives centered around Asian American and Pacific Islander (AAPI) month.
ACE is dedicated to developing a network of employees that promote Asian cultural diversity and the professional development of its members, thereby creating a supportive environment for all and contributing to Stryker's success.
To kick off AAPI month, ACE is hosting a celebratory networking happy hour. Additional educational opportunities focused on increasing cultural awareness in the Asian community will be held throughout the month. Events include language/culture information sessions, an external leadership speaking event and cultural education roundtables.
Through these initiatives, ACE continues to bring awareness and appreciation to the Asian culture at Stryker and helps create a supportive and inclusive environment where all employees are welcome and encouraged to be their authentic selves at work.
Want to stay up to date on all of Stryker's AAPI month activities? Make sure to follow Stryker's social media accounts and #WeAreStryker on LinkedIn, Facebook, and Instagram to see what our teams are up to!
Are you interested in learning more about ACE? Learn more here.
Learn more about Stryker.
Veracode
As part of our commitment to increase understanding, inclusion, and belonging, we will recognize AAPI Heritage Month at Veracode with a Q&A session for our employees with Dr Jane Hong, Associate Professor of History at Occidental College. Dr Hong is a historian of U.S. immigration and engagement with the world, with a focus on Asia after World War II. She will offer her unique and scholarly perspectives on the intersections of race, religion and politics and the Asian American experience.
Learn more about Veracode.
ServiceNow
At ServiceNow, we extend the focus beyond America to celebrate Asians and Pacific Islanders everywhere. Our theme for the month is, "YOUR story matters and your voice is power." We aim to elevate the voices of API community members within ServiceNow and externally all year long through robust programs, such as LEAP (Leadership Education for Asian Pacific Islanders); our partnership with ASCEND, whose mission is to drive workplace and societal impact by developing and elevating all API business leaders; and Beyond Blending, which focuses on enabling and empowering our API leaders by focusing on amplifying their voices.
Explore a career with ServiceNow
Celebrating API Month: Being Seen, Heard, and Unitedwww.youtube.com


Pitney Bowes
May is Asian American Pacific Islander's Month and we are recognizing 'Advancing Leaders Through Opportunity' as this year's theme.
We will host 'Opportunity to Lead: Understanding Asian and Pacific Islander (API) Culture, Career Development and Allyship.' In keeping with our inclusive culture this livestreamed webinar is open to employees who identify as part of the API community and allies alike. It is designed to increase awareness and understanding about the business and cultural contexts impacting API representation within corporate America, explore ways to support API colleagues and empower longer term career ownership.
We will also spotlight API employees and clients through various communication channels. #AAPI
Learn more about Pitney Bowes
Visa
AAPI (Asian American and Pacific Islander) Heritage Month provides us the opportunity to celebrate and honor the achievements and contributions of AAPI communities at Visa and beyond.
At Visa, we are excited to celebrate with a host of cultural celebrations and career-focused events across our offices in the United States including opportunities to give back at AAPI serving community-based non-profits, conversations on inclusion and advancement in the workforce, food collaborations with our cafes across campuses, and spotlighting AAPI small businesses.
Explore a career with Visa
Co-op Solutions
At Co-op Solutions we share our stories and experiences to create awareness and education around AAPI Heritage Month. Team members put together statistics and data that is available for employees to view at any time on the background of this month and the impact Asian American Pacific Islanders have made and continue to make. A few of the ways we honor and celebrate include:
A webinar recording with Dr. Jennifer Ho hosted by a Co-op Solutions team member
A list of books and movies featuring or created by Asian Americans
Ways to support local business that are AAPI-owned
Employee stories
Learn more about Co-op Solutions
HashiCorp
HashiCorp is celebrating Asian American Pacific Islander Heritage Month by connecting our employees together through digital experiences that are fun, engaging, and educational. The following is just a taste of what HashiCorp is doing to celebrate!
Book club: Fairest, A Memoir by Meredith Talusan
Airbnb Experience: All About Japanese Cuisines for Foodies
Digital Asian American Culture & Trivia Game
Learn more about HashiCorp
Samsara
Samsara is excited to celebrate our many talented employees that belong to the AAPI community. Our Asian American and Pacific Islanders Employee Resource Group has multiple events planned throughout the month to educate on the traditions of different AAPI cultures, create space for inclusion and connectedness, and amplify AAPI voices and experiences. These events include an ERG-only discussion on career development of AAPI professionals, an in-person happy hour with demonstrations of crafts from different cultures, and an interactive remote Slack campaign and raffle to engage community members globally.
Learn more about Samsara.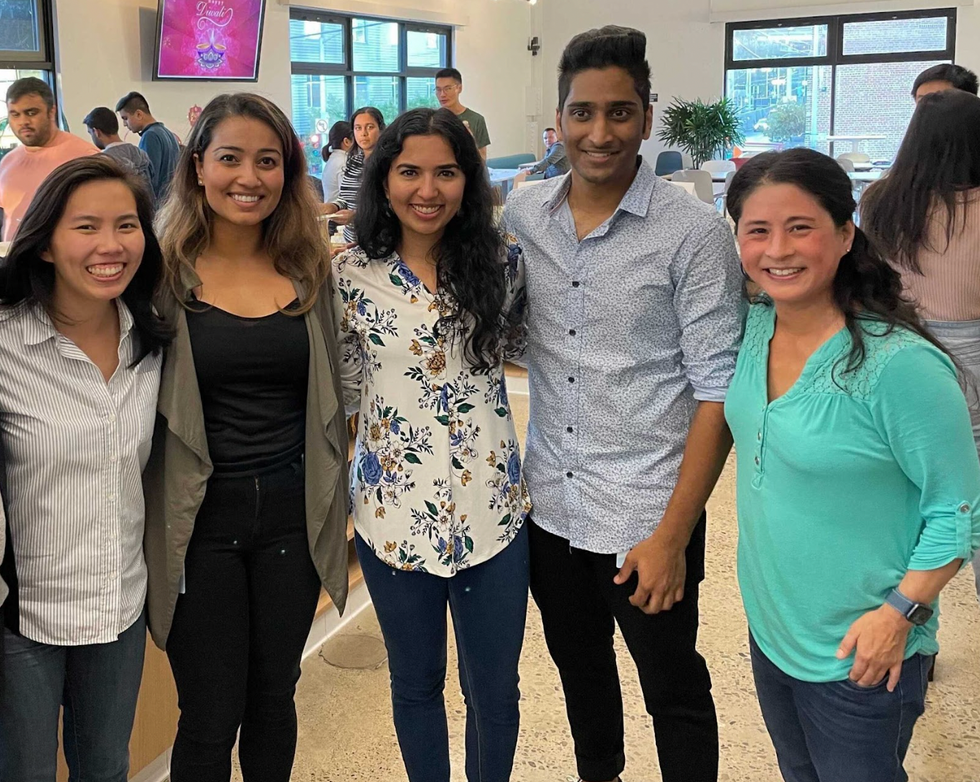 2U
2U's employee-led Asian & Pacific Islander Network (APIN) is celebrating Asian & Pacific Islander Heritage Month centered around the theme "AS I AM: Beyond the Model Minority". The programming throughout the month will capture the API experience beyond the Model Minority Myth through celebration and education of the Asian & Pacific Islander culture. Events range from a violin recital and seminars to cooking demos that celebrate Asian & Pacific Islander cuisine and a book club discussion with Author Elaine H. Chou.
Learn more about 2U.



Marqeta
This May, Marqeta has a mix of activities planned for AANHPI (Asian American, Native Hawaiian, and Pacific Islander) Heritage Month to recognize and celebrate the historical and cultural contributions of individuals and groups of AANHPI descent. All initiatives are hosted or co-hosted by our RepresentAsian ERG in collaboration with other ERGs:
A Self Advocacy Workshop to discuss how Marqetans can gain access to opportunities and resources that serve them and the future they want
A reading of a AANHPI children's book to Marqetans (children are invited!)
A cookbook of Marqetan's favorite Asian recipes to be distributed company-wide
Learn more about Marqeta
SoundCloud
We are celebrating AAPI heritage month with the theme "Amplifying Future AAPI Leaders in Music" and spotlighting the many cultures of the AAPI communities in our Faces Of Soundcloud campaign. To honor and celebrate the broad mix of incredible Asian-identifying artists, our Diversity Resource Group Clouds of Color curated a playlist for everyone to enjoy. We also have a number of events planned, such as a dumpling-making class hosted by Clouds of Color, a fireside chat & a roundtable discussion!
Check out SoundCloud's 2022 playlist here: Voices of Asia.
And learn more about SoundCloud here.
SoftwareOne
At SoftwareOne, we believe that stories have the power to bring people closer together and uphold our core value of employee satisfaction, which encourages Swomies to love and support one another. To honor Asian American Pacific Islander Heritage Month, we're hosting events that showcase the rich stories of the AAPI community, including a book club discussion of Cathy Park Hong's "Minor Feelings" and a keynote address from a Director of Stop AAPI Hate. These events aim to promote understanding and appreciation of the AAPI community's experiences and contributions.
Learn more about SoftwareOne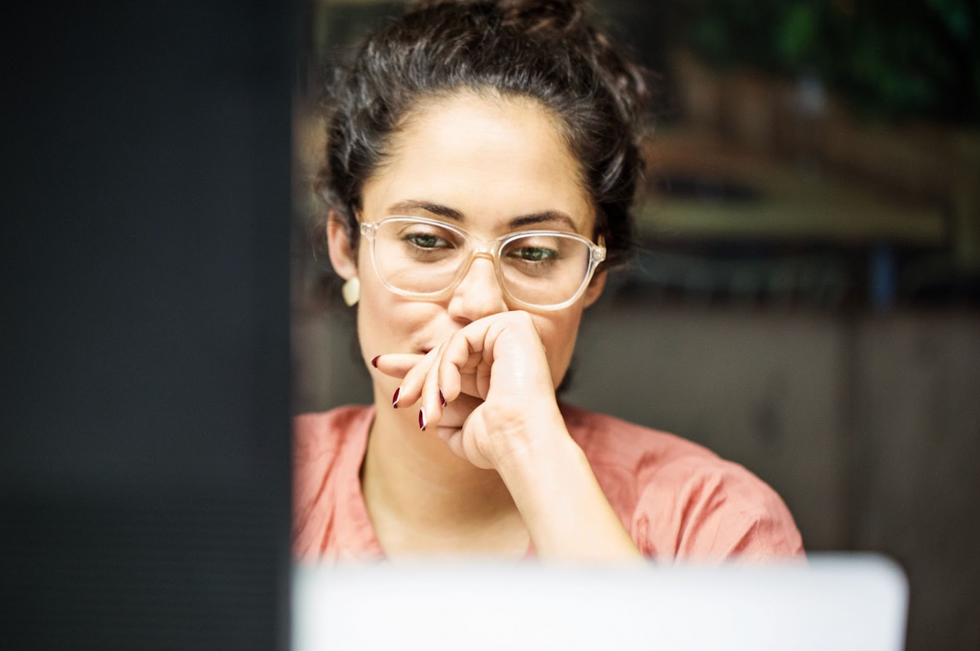 Qualtrics
Our 2023 AAPI Heritage month theme is, "Breaking stereotypes, embracing diversity." This month we are centering on celebrating and embracing diversity globally in our Asian, Pacific Islander and South Asian communities, shining a light on the differences within the community, and talking about challenges facing the community and how we can overcome them through allyship
Our main events are our special keynote speaker and our Fairygodboss webinar about AAPI women career journeys. We have fun activities throughout our offices globally, including catering from local AAPI restaurants, Bollywood dance classes, origami making, dumpling making, hula lessons, henna artists, and movie night.
Learn more about Qualtrics.
PagerDuty
For Asian and Pacific Islander Heritage Month, PagerDuty's AP/I employee resource group 'Illuminate' aims to recognize and uplift the unique experiences of the Asian community. Throughout the month we will be highlighting various topics in categories such as food, tv/movies, dance, trivia, books, self defense, and philanthropy work. Planned activities include a Lumpia cooking class, Mah Jong in collaboration with 'SisterDuty' another employee resource group, volunteering at SF Chinatown YMCA, and an Origami making session to raise funds for Make A Wish foundation. We can't wait to celebrate all of the wonderful and unique parts of AP/I culture!
Learn more about PagerDuty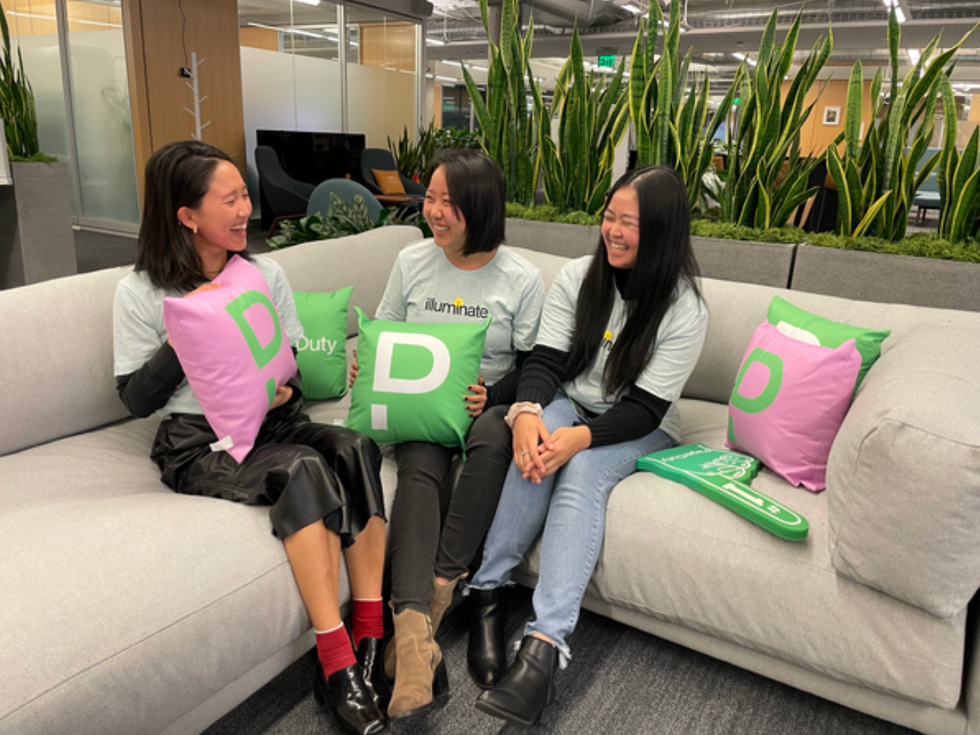 Moody's
During the Asian American and Pacific Islander Heritage Month, Moody's will be hosting a variety of activities, conversations and events organized by our DE&I Team and Pan-Asian Impact Business Resource Group. These include a poster exhibition of inspiring Asians and Pacific Islanders, an AAPI Heritage Month Spotlight Panel Discussion (Own Your Success) as well as an Employee Spotlight Podcast (Race, Culture & Mental Health). We will also listen to an external speaker covering cultural and growth related topics and share weekly newsletters featuring AAPI employee profiles and cultural resources.
Learn more about Moody's
Mindbody
For AAPI Heritage Month, Mindbody Asian Pacific Heritage is focusing on one theme per week including: history, food, professional development, media, and community activism.
Events we have planned include:
• "Everything, Everywhere, All At Once" Screening in-office with nostalgic Asian + AAPI owned snacks and beverages
• Professional development workshop with Widlight Co: "Embracing Imposter Syndrome vs. Fearing It"
• Asian food tour in NYC Chinatown
• Sharing a Read-Watch-Listen recommendation list
• Volunteer work and call-to-donate via Bonusly points
Learn more about Mindbody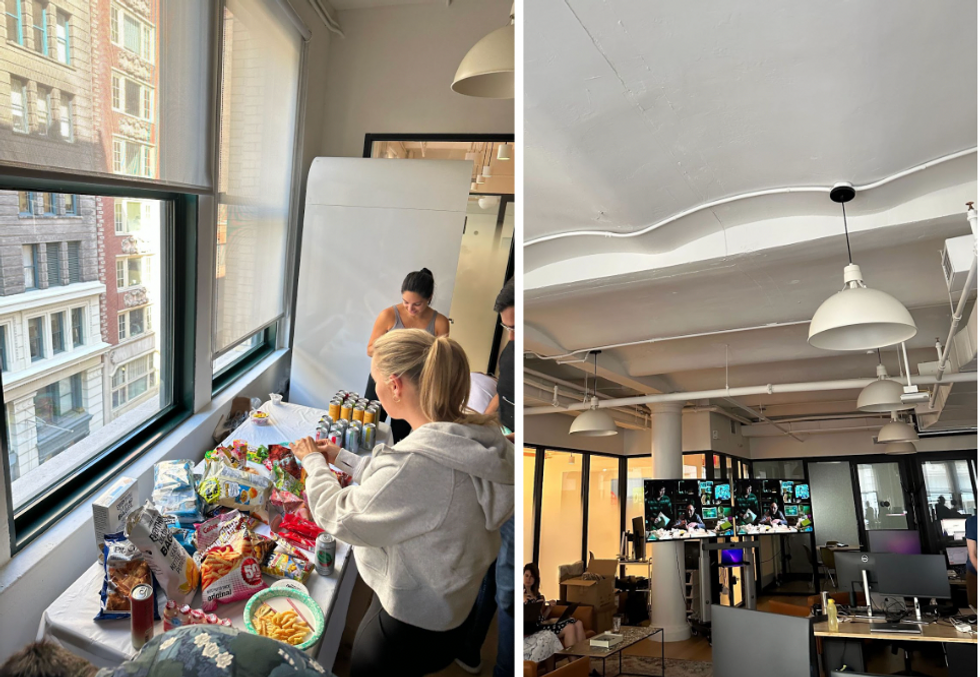 Okta
This Asian Pacific Islander Heritage Month, Okta's Asian Employee Network on behalf of the People of Collective Cultures ERG is hosting a series of events and programming meant to connect the dots between Asian identities and the ongoing pattern of inclusion/exclusion today. We'll empower teams to build allyship and advocacy skills across multiple communities and backgrounds.
Events and programming include a month-long API trivia, highlights of Asian and Pacific Islander employee stories, a negotiations workshop to close the intersectional pay gap, and a field trip to Angel Island in San Francisco. Oktanauts who identify as Asian, Pacific Islander, Desi, who care about someone who is from the community, or who are aspiring allies are welcome to attend.
Learn more about Okta
Relativity
Relativity will be using each week of AAPI month to highlight a different topic important to our AAPI community. We will focus on connecting with Asian cultures, representation in popular culture, mental health, professional development, and history of the AAPI community in the United States. We are tapping into internal employees to share experiences in these areas and bringing in some external resources to guide us through some of the professional development topics as well.
Learn more about Relativity.
RTB House
Our amazing Culture Committee at RTB House has another fun event planned for us in May!. We will be gathering together for a virtual Origami class, exploring our creativity and invoking the inner artist within as we learn about this beautiful, ancient art. Additionally, the Culture Committee will share another informative infographic which will highlight important historical figures and events, in celebration of Asian-American and Pacific Islander Heritage month.
Learn more about RTB House.



ORTEC
ORTEC USA is hosting an Interactive AAPI Mini Game Competition, International Lunch and Watch Party in Celebration Asian American Pacific Islander Heritage Month
We are excited to be hosting a series of events in celebration of AAPI Heritage Month. These events include a mini-AAPI collaborative charity game competition to support climate resilience for farmers in the Philippines, an international lunch featuring cuisine from Asia and the Pacific Islands, and a watch party showcasing films that highlight Pacific Islander heritage. These activities are designed to recognize and appreciate the contributions made by AAPI activists, media, pop culture, and organizations. We hope to expand our knowledge and understanding of these communities and their contributions and inspire others to do the same.
Learn more about ORTEC.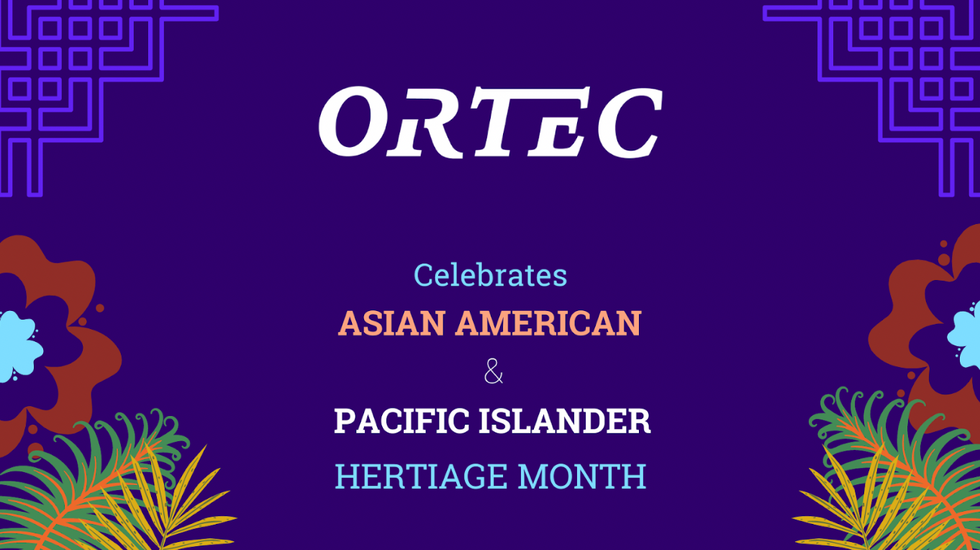 Duck Creek Technologies
Duck Creek's APPI Heritage Month will involve several virtual events planned by our AAPI Employee Resource Group for our remote-first employees. First, there will be a Kick-Off Celebration with opening remarks from Jess Keeney, our Chief Product & Technology Officer, a brief history of AAPI Heritage Month and a Q&A panel discussion regarding heritage and culture, how the company supports folks in the AAPI community and advice to those early in their Duck Creek careers. The month will end with a presentation about lesser-known Asian festivals and customs, an Asian food history and recipe-sharing event and the AAPI Trivia event.
Learn more about Duck Creek Technologies.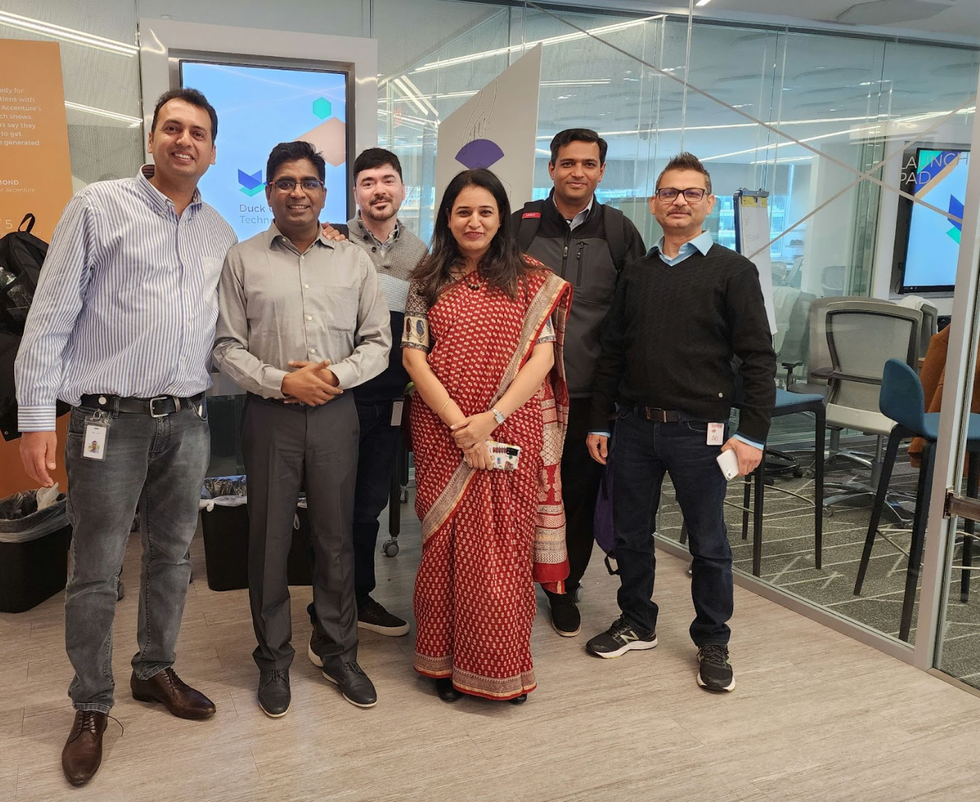 UnitedHealth Group
At UnitedHealth Group, we're celebrating AAPI Heritage Month in meaningful ways:
We're hosting virtual cooking classes highlighting Asian recipes, focusing on wellness and culture. Additionally, we're having a forum to highlight key wins in representation, followed by a panel discussion on diversity with our AAPI Employee Resource Group. We're also publishing a company-wide article highlighting AAPI leaders within our organization.
We value our AAPI employees and look forward to celebrating their heritage throughout May and every day. Diversity in our workplace enables us to find better ways to continue Caring. Connecting. Growing together.
Learn more about UnitedHealth Group.
Sonos
API@Sonos will be celebrating Asian and Pacific Islander (API) Heritage Month centered on the theme of "identity." As a brand rooted in sound experience, programming kicks off with an updated Sonos Radio channel, "Sweets and Spices", curated by our very own API@Sonos ERG with representation from API artists from all over the world. This will be supported by employee activations focusing on API representation in the media, e.g. TV shows, movies and API-American writers, as well as a Disrupting Bias series. We will also be having an In-Office lunch that will be coming from a locally API owned business.
The celebration will wrap with a special guest Speaker, Puja Jaspal, who has a strong People background and will discuss her career journey as both a woman and person of color. Hope you are all as excited as we are to celebrate this year!
Learn more about Sonos
Collins Aerospace
At Collins Aerospace we facilitate learning from one another's experiences. In honor of Asian and Pacific Islander Heritage Month our ASPIRES ERG will be hosting multiple events. To kick-off the month we have a cross-industry Asian Pacific American (API) executive panel sharing about their career and leadership strategies. Later, another event co-hosted by our PPRIDE and APRIES ERGs will feature stories about growing up Asian and LGBTQ and how having multiple affinities has impacted the panelists. Finally, we will have the first annual ASPIRES API Heritage Month Awards to recognize employees who have made significant contributions to the API community, ERGs, or to RTX.
Learn more about Collins Aerospace.

UKG
At UKG, the employee resource group AsPIRE (Asians & Pacific Islanders Raising Equity) is an equitable community where members feel safe, seen, heard, and part of one Ohana. For AAPI Month, AsPIRE aims to create connections and raise awareness to issues facing the AAPI community. Not only will the ERG provide networking and town hall events, but they are planning an intersectional event around the topic of mental health stigmas and an active bystander training to combat anti-Asian/American and xenophobic harassment.
Follow Life at UKG on LinkedIn and Instagram for photos and U Krewer stories.
Learn more about UKG here.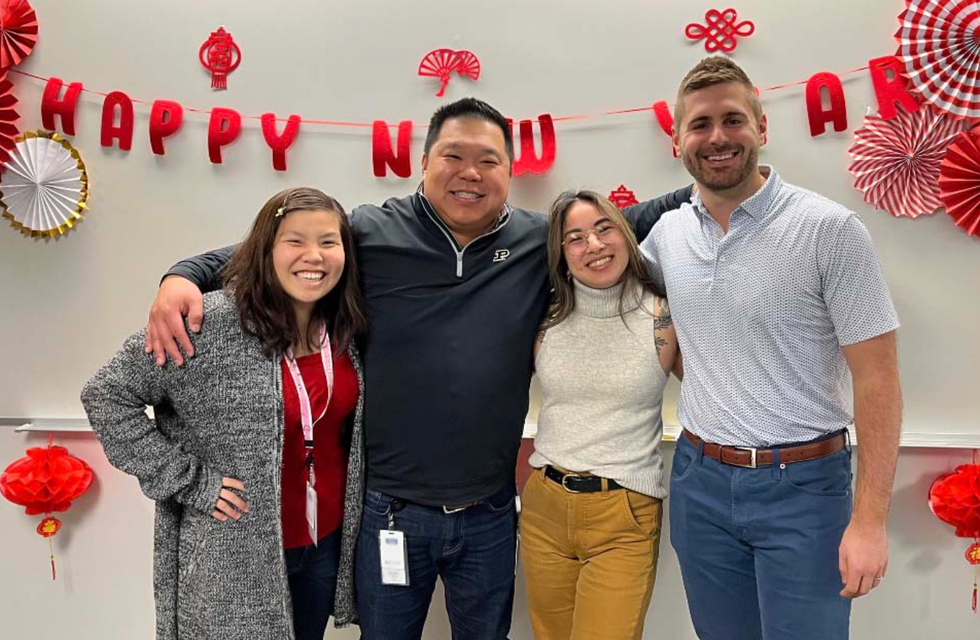 Workiva
At Workiva, the mission of our Asian Business Employee Resource Group (BERG) is to empower Asian Workivians to reach their fullest potential by nurturing cross-company connectivity and inspiring community engagement from the celebration of diverse Asian cultures. Throughout May, in honor of AAPI Heritage month, our all-company channels will feature personal blogs from members of the BERG, leader spotlights, and charitable giving opportunities. The group will present some of their current initiatives at our Quarterly All Company Meeting, additionally they are planning a fireside chat with the BERG leaders that the entire company will be invited to attend.
Learn more about Workiva.
Autodesk
Asian Heritage Month is an annual global celebration at Autodesk in partnership with our Autodesk Asian Network (AAN) employee resource group (ERG). This year's theme is "Embracing Cultural Identity." We'll be hosting events aligned to this theme throughout the month of May, including a keynote from Jane Hyun, author of Breaking the Bamboo Ceiling; a virtual panel discussion with four of our senior Asian leaders; and a variety of celebrations at local offices around the world. We'll also be featuring some of our amazing AAN members on our @AutodeskLife social channels and the Autodesk Life blog.
Learn more about Autodesk
Nestlé USA
Nestlé is excited to celebrate Asian American and Pacific Islander Heritage Month in May. Our Pan Asian Networks have worked together to plan an exciting month of events to celebrate our culture, food, and development, with activities ranging from lunch/networking with Asian leaders, opportunities to volunteer at Asian festivals in our HQ location cities, BOBA tastings, stereotypes panels, and much more!
Learn more about Nestlé USA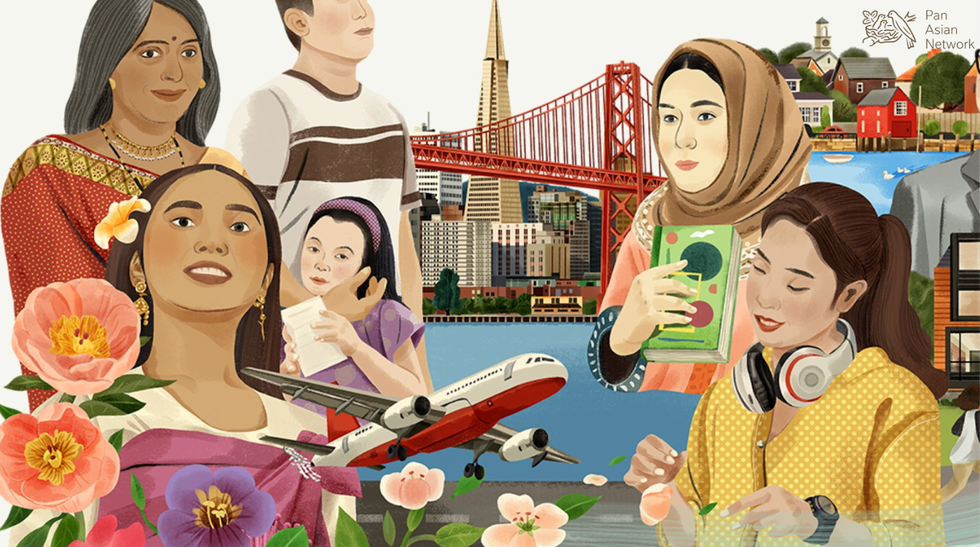 Expedia Group
Expedia Group is honoring and celebrating AAPI Heritage Month alongside our Inclusion Business Group, ACE (Asian Community at Expedia Group). We have multiple events and activations planned throughout the month including:
Educational Sessions
Potlucks & Trivia
Feedback Sessions
Inclusion Business Group Fair
Buddhist Meditation & Sound Bath session
API Scene & Travel Panel
For our global event, we're hosting Phil Wang. Phil is the co-founder of the Wong-Fu Productions and the author of the New York Times Best Seller, 'RISE: A Pop History of Asian America From the Nineties to Now'. This is a unique opportunity for the Expedia community to hear from Phil, who'll provide an insider's perspective on the creative process, and the challenges and triumphs of trying to build a successful media company as an Asian American.
Expedia Group is excited to bring our many communities together in our offices all over the world to celebrate AAPI Heritage Month!
Learn more about Expedia Group
Healthfirst
Healthfirst prides itself in its hyperlocal approach - submerged in cultural competency and strategic diversity efforts. AAPI Heritage month is dedicated to honoring the culture and diversity of our AAPI employees and members. This May, Healthfirst's AAPI Employee Resource Group (ERG) has a packed program to showcase AAPI heritage including Tai Chi and Guided Meditation, AAPI Trivia Night, and a nutrition class on a staple in AAPI cooking - spices! AAPI shares this month with Mental Health Awareness, so we are partnering with two AAPI medical mental health leaders at Healthfirst to discuss mental health in the AAPI community.
Link to AAPI Member YouTube Videos:
Learn more about Healthfirst
Freddie Mac
Throughout Asian American Pacific Islander (AAPI) Heritage Month, Freddie Mac'ers will create new opportunities to connect and better understand the experiences, challenges, and contributions of the Asian community. Freddie Mac's InspirASIAN business resource group (BRG) will host Dr. Niel Ruiz, Pew Research Center's Head of New Research Initiatives, for a conversation on "What It Means To Be Asian in America" and discuss different housing opportunities. With "Dance Your Way Through Fitness," employees can show off their dancing skills at the intersection of Salsa and Bollywood. The BRG will also conduct several activities in support of our community outreach. Our AAPI month activities build upon our everyday efforts to ensure Freddie Mac reflects the diverse people we serve.
Learn more about Freddie Mac
Elastic
While May is Asian American and Pacific Islander Heritage Month in the US, Elastic broadened this to celebrate all those of Asian heritage and named it ElastAsians Heritage Month. The goal of ElastAsians, our ERG for those who identify as Asian and their allies, is to create an inclusive and supportive workplace culture by bringing different cultures and perspectives together. To celebrate the month, we will have several volunteer opportunities, a guided yoga session, and a guest speaker to discuss taking control of your career.
Learn more about Elastic
Light & Wonder
Light & Wonder hosted two campaigns in celebration of AAPI Heritage Month. In partnership with our ALIGN AAPI Employees & Allies Employee Resources Group we hosted a social media campaign that featured a dozen employees featuring their personal AAPI story and various experiences and perspectives of each employee was spotlighted.

In addition we hosted a webinar panel on the topic of "Navigating Growth as an AAPI in Gaming". Align hosted a special virtual event and engaging panel discussion on Navigating Growth as an AAPI in Gaming with guest speakers from MGM Resorts International, Google and L&W. This panel discussion gave attendees the opportunity to learn about some of the challenges and opportunities the panelists have experienced in navigating their career growth and advancement.
In celebration of AAPI Month L&W and ALIGN also made a charitable donation to the Asian Americans Advancing Justice - Asian Law Caucus. This organization has supported Asian American and Pacific Islander communities since 1972 in civil rights efforts and the establishment of systemic change to build a more just and caring world.
Learn more about Light & Wonder