GET EMAIL UPDATES FROM POWERTOFLY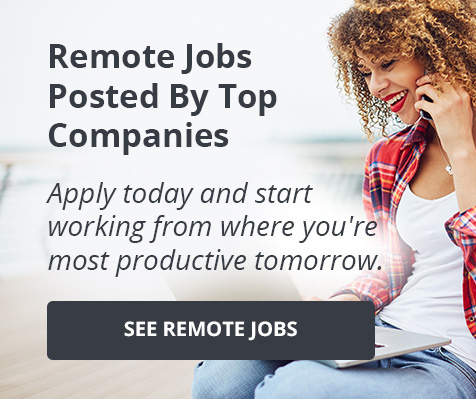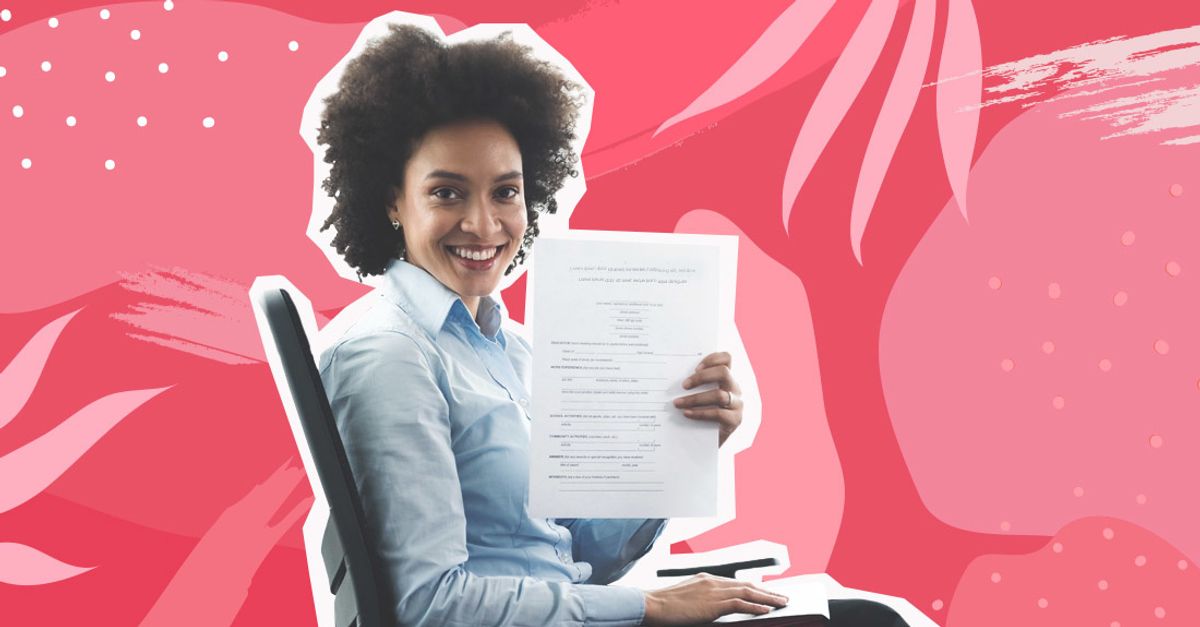 Career Growth and Advice
Why You Should Work With a Recruiter
You're checking your LinkedIn and notice a connection request from someone you don't recognize. Curious, you open the message to find out more.
---
"Hi! I'm a recruiter and think you'd be a great fit for X position…"
Great! Who doesn't want to be wanted?
But if you've never worked with a recruiter before, you might be asking yourself, "why work with a recruiter?"
I have worked with recruiters as a candidate and worked as an in-house recruiter myself, and I have seen first-hand how having a good relationship with a good recruiter can make a monumental difference in your career. A great recruiter can help you make the connection you need to get an incredible job.
How Working With a Recruiter Works for You
1) When you win, they win. The majority of recruiters are working off a commission. So monetarily, there is some motivation. Plus, the more people they get hired, the more established they become as recruiters. A great recruiter is rooting for you as much as they are themselves, which makes the process so much easier (and fun).
I once worked with an agency that would play 90s party music every time a candidate got a job. While it might've been a little distracting for the other folks working at the agency, I know a candidate hearing "This Is How We Do It" after being told they got the job must have been so much fun.
2) They save you time. On average, finding a job from the initial job search to securing an offer letter takes about 5 months. A recruiter whittles down this timeframe significantly.
Because they know you, your skills, and the opportunities on the market, they can help connect you more quickly with legitimate opportunities and cut through red tape. .
When you apply on your own, you're hoping your resume catches someone's eye, and if you're lucky you'll be screened by a recruiter.
When you work with a recruiter, you generally bypass this stage, and have fewer interviews because you've already been vouched for.
Recruiters also know about positions that are not listed on job boards, so there is no waiting until a job posting comes up online. Your recruiter has the inside scoop to get you in a position that may be a great fit for you.
3) You can lay it all on the table, including salary. We have all gone on interviews not knowing what the salary is, wondering when it's appropriate to ask how much you'll be making without coming across as "only in it for the money." When working with a recruiter, you can be direct with them about your desired salary range from your very first conversation, because they know that information is crucial to whether you'll want to invest your time in interviews and ultimately accept a company's offer
You can also talk to them about the company's hiring process and any questions or concerns about the organization. Their job is to make sure that you and the role are compatible, so ask what you really want to know and a great recruiter will be able to answer for you.
4) They will advocate for you. A great recruiter who sees you as a good fit will back you for a role beyond just sending over your resume. They will sell the hiring manager on how personable you are and how they think you will fit with the organization based on their first impression.
I had a recruiter I was working with excitedly share with me that I got the job I was interviewing for and asked how much I was requesting for salary. I suggested $50k, which was on the low-end of the range I was originally given, because it was a bit more than I was making at my last position. She paused, smiled and said, "I'm going to put down $60k. It's in their range, you have the experience.sStop underselling yourself."
The company gladly accepted my terms and it turned out to be one of my favorite work experiences of my career. Because this recruiter had a good relationship with the company and knew my capabilities, she was able to vouch for me and help me get the salary I deserved.
How Does Working With a Recruiter Work?
In-house Recruiters vs. Agency Recruiters:
Recruiters tend to work either in house for companies or for an agency. While they work similarly in trying to find the right candidates for open positions, and they both will say that they are connecting with you on behalf of the company, there are distinct differences between the two.
A recruiter who works within a company is very aligned with the company's mission and culture, and should have a deeper understanding of the role itself. This recruiter should be able to answer deeper level questions about the company and what the expectations are of you.
A recruiter who works for an agency works as a vendor for companies to find the talent the company is looking for. They may not have as much information as an in-house recruiter, but because they work with multiple companies, they will be able to consider you for a much wider pool of opportunities.
Connect with a Recruiter:
There are several ways that you can connect with recruiters:
Turn on your recruiter feature on LinkedIn to attract more recruiters to your page. The great part about this feature is that it does not show up publicly, so no worries about your employer finding out that you are looking.
Research companies that you are interested in. If it's large enough, they may have recruiters or Talent Acquisition Specialists on staff who are normally very open to connecting with potential candidates on LinkedIn, so send over a connection message!
Research your city's top recruiting agencies, set up a profile, and send over your resume.
Teamwork makes the dreamwork. It's important to keep in mind that you are not the recruiter's client, the company is. It's their job to fill a role and if it's a match with you, that's great! However, they need to put their client's needs first in getting the right placements, so if you aren't a match, it could be a while until you hear from them. That said, a good recruiter can give you an update when you make an inquiry and the good news about this process is that it helps ensure you only spend your time interviewing for roles that are actually a good fit for you.
There are a few ways that you can make a recruiter's job easier, which helps your chances of getting placed earlier:
A recruiter is not a career coach, so once you connect with them, be clear on the types of positions you are looking for.
Stick to one resume. A lot of agencies have a system you can submit your resume to: keep it to one resume to make it easier to keep track of the right positions for you.
Keep them in the loop on how your interview went. If you had concerns, they can keep them in mind for future candidates for that role, and as they find new opportunities for you.
Be transparent with them. Are you moving? Are there requirements for certain jobs that you aren't comfortable with? Etc. All of this helps them determine if a position is a right fit for you.
It's okay to say "no" to an interview for a position that you're not that interested in. Help your recruiter by letting them know if they missed the mark.
Recruiters are a great way to get an "in" for amazing opportunities, but keep your net wide open. You can work with more than one agency, apply to jobs on your own, and work your network for new opportunities. Your career search is in your hands, so use the resources that are available to you and if it's not serving you, try something new.
From Your Site Articles
Related Articles Around the Web