GET EMAIL UPDATES FROM POWERTOFLY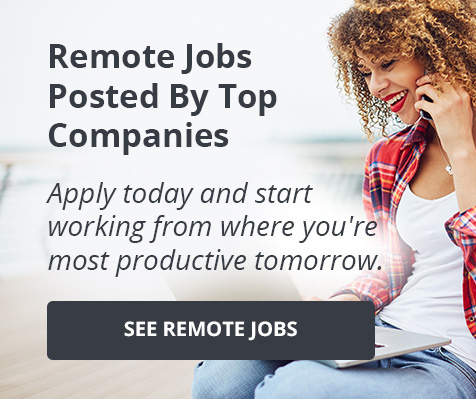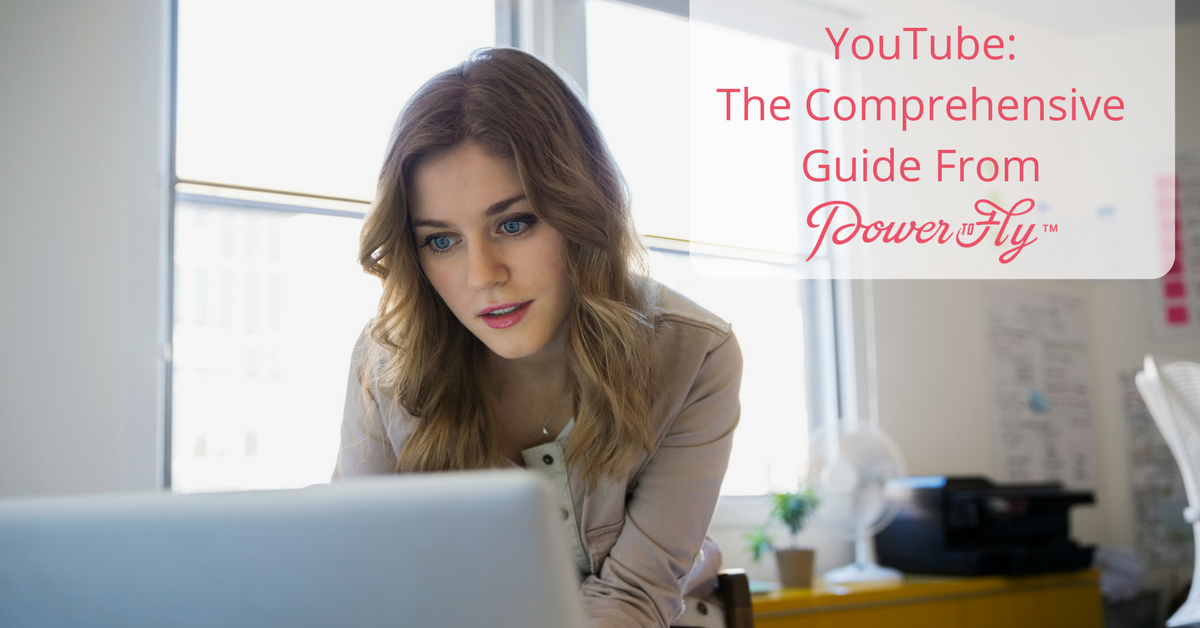 Random
YouTube: PowerToFly's Comprehensive Guide
YouTube is so much more than a place reserved for cat videos and Vine compilations. In 2006, Google acquired YouTube for $1.65 billion. The latest estimates value the video platform at $70 billion. Since YouTube's first video upload in 2005, more than 1.3 billion have people used the platform and over 300 hours of content are uploaded every minute. Cat videos and Vine compilations are just the tip of the iceberg.
I've been using YouTube for years, but since 2014, my interest in the platform has grown into an ever-growing fascination. The functionalities are constantly expanding and new creators join the platform daily.
With all of their users, it seems that many people aren't using YouTube to it's full potential. I'm always amazed that most of my friends don't use YouTube the way I do, but I probably spend way more time there than the average person. I'm totally ok with that, so I've decided to share the wealth. By the end of this, I hope you'll be able to use some of these tips and tricks to learn even more from one of the most valuable platforms on the web today.
Controlling the Speed of Your Video
This is a major one. I tell almost everyone about YouTube's speed controller. All you have to do click the gear icon and go to the speed menu. From there, you can make it go as fast as 2x the original speed or as slow as .25x the original speed. I watch and listen to almost everything, except music, at 2x speed for a couple of reasons. The most important reason? It's just faster. I use YouTube like most people use Google, which makes sense - because all YouTube is is a search engine for video. More on that later. But seriously, YouTube is a treasure trove of educational videos. I've been using it to teach myself different techniques in the Adobe Creative Suite and being able to toggle the speed is a miracle. I also slow videos down during hard-to-understand parts. Be careful with this, though. Sound isn't supported at .25x speed.
Here's how I watch most videos on Youtube.
Looping Your Favorite Jams
For some reason, YouTube has some of the most obscure music. I mean, where else am I going to find Amy Winehouse's deep cuts? Despite not being a music streaming service (Vevo not included), they still provide one of the most crucial functionalities for listening to music. The repeat button. All you have to do is right click anywhere on the video and press loop. No more switching between your sea of tabs to restart that song. I also think this would come in handy if you're one of those people who like to fall asleep to the sound of white noise. Set it and forget it.
I mean, can you really only listen to this song once?
Stats For Nerds

This is exactly what it says it is. It's really awesome to use this feature, and it works in real time! Just right click anywhere on the video and you can see your network speed, volume, relative loudness (which is a whole other can of worms) and your buffer health. Basically, if something is going wrong with your video, your best bet is to check here.
Check out this panel to see what's going on with your video playback.
Make Your Own Gifs
I sometimes communicate with my friends exclusively in gifs, so this is probably one of the coolest things you can do on YouTube. It's simple. Just type in "gif" before YouTube in the url and it takes you to a new site. There, you can make all sorts of manipulations to your clip like cropping, blurring, adding a caption. You can totally transform your favorite clips and then send them to your friends. Check it out!
A gif of me making a gif of one of the most iconic videos on Youtube
The Almighty Algorithm
Recommendation engines are a part of many websites and apps we use today, and YouTube's reigns supreme, in my opinion. I find 30% of the new channels and content I consume through recommendations alone. And you can tailor your recommendations with your own feedback. Let them know that you don't want to watch that Vine compilation and tell them why. It's pretty responsive. I'll give you an example. I'm a huge R&B fan. Old? New? Doesn't matter. YouTube knows this about me and creates curated playlists based on the songs I listen to. They even sneak in a few other songs from similar artists. I'm always going in and tweaking the playlist in real time to improve it. And YouTube learns! I'm excited to see how the engine improves with time.
Youtube is really responsive to your feedback
What's Next For YouTube?
So, remember how I said I use YouTube like Google? I think most people still use Google as Google, but my first instinct lately when I want to know something is to type my question into YouTube. I'm a visual learner and it's much easier for me learn how to do something when someone shows me. The other day, however, I typed in "How to attach blinds to the wall without drilling holes." I know my search terms could use some work, but that's not the point. Instead of getting some random tutorial from a life hacking site, I got this:
Not only did it suggest a video to watch, but it also recommended that I watch a certain section of the clip. This is huge! No more searching through a 10 minute video for a 30 second answer. I suspect this feature is still in beta because I haven't seen it since, but I'm really looking forward to when it's fully rolled out. Information will be so much more accessible and that's always a great thing.
So there you have it. Our guide to YouTube. I hope you'll start using some of these features in the future. It's totally ok if you don't start watching videos in 2x the speed. Although you're not really living until you do.
What tips and hacks do you use on YouTube? We'd love to hear them on Twitter: @powertofly!