GET EMAIL UPDATES FROM POWERTOFLY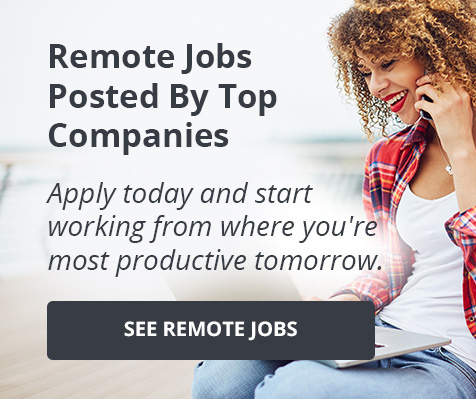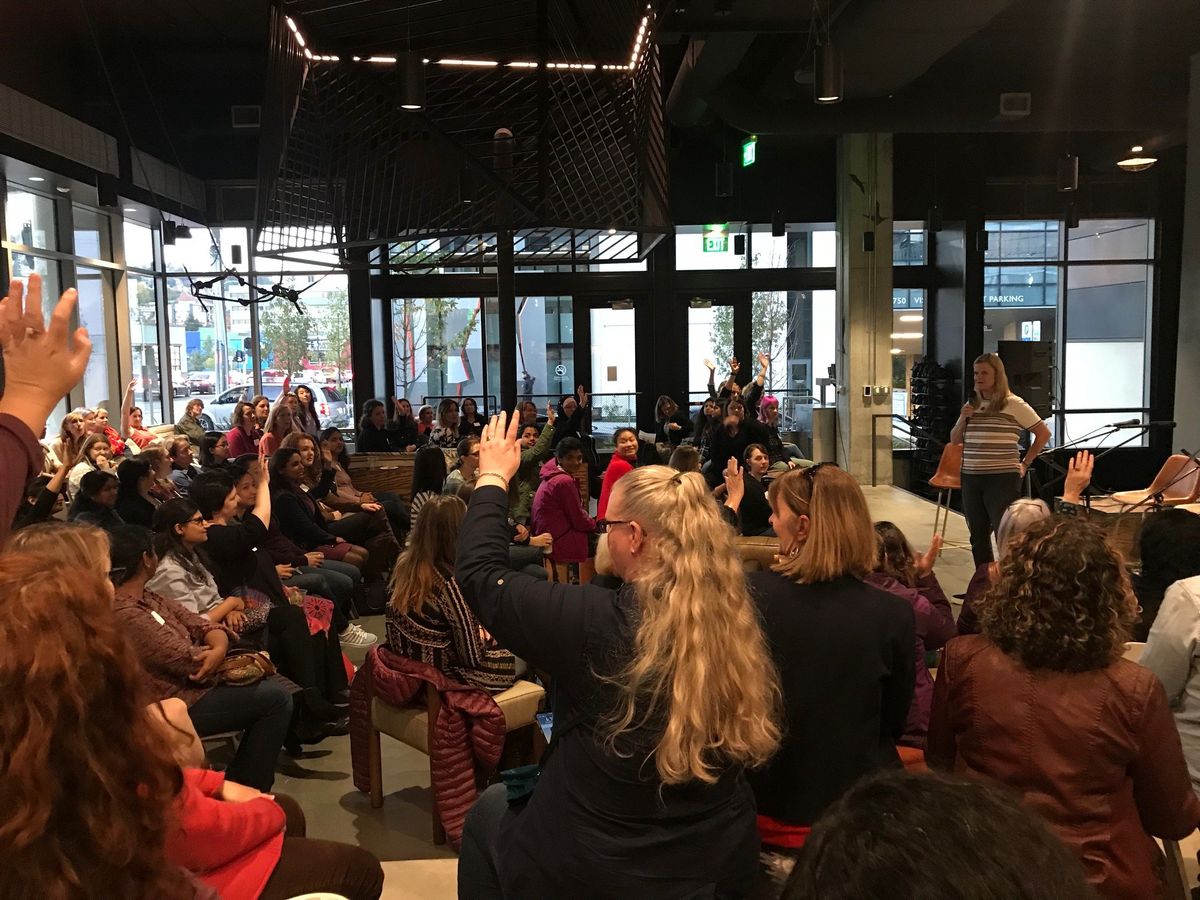 An Inside Look at Our Event with Microsoft in Seattle
PowerToFly was thrilled to partner with Microsoft to present a blow out evening of information and inspiration featuring a panel of women leaders from the Microsoft Cloud + AI organization.
---
Held on Wednesday October 10th at The Collective, a beautiful venue on Seattle's Dexter Avenue that features plush couches, floor-to-ceiling windows and artwork-worthy furniture for an overall chic, modern vibe, our hundred-plus guests were greeted by scrumptious hors devours and a great selection of beer, wine and sparkling water.
After checking in, our guests had a chance to network with their peers and members of the Microsoft team until PowerToFly's Caroline Turner officially kicked off the night by introducing the evening's keynote speaker, Microsoft's Charlotte Yarkoni, Corporate Vice President - Commerce + Ecosystems, Cloud + AI.
Charlotte started her address by having the various women in the room raise their hands according to their specialty. The capacity room was full of a diverse cross-section of women in tech including but not limited to engineers, data scientists, program and project managers, designers and sales people. Charlotte discussed her role at Microsoft, provided some insight into her own career journey and imparted a wonderful piece of advice to the attendees: "I encourage you guys to take these opportunities not just to socialize but to get to know each other and most importantly, learn from each other. That's what it's kind of all about. Bring something to the table, take something from the table."
Next, Caroline invited three other women leaders from Microsoft to join Charlotte in a panel discussion including Angie Anderson, Director of Software Engineering; Natalia Mackevicius, Director Program Management; and Ashley McNamara, Principal Cloud Developer Advocate. Our four women leaders in tech dove a bit deeper into their current and past projects, the thriving company culture at Microsoft and how they all find work-life integration. After some questions from Caroline, the floor was opened up for an audience Q&A.
After our panel concluded, everyone dove back into networking and had the chance to ask the panelists additional one-on-one questions. As the evening drew to a close, our attendees slowly headed out into the Seattle night with a custom Microsoft notebook in hand, the perfect end to a memorable evening.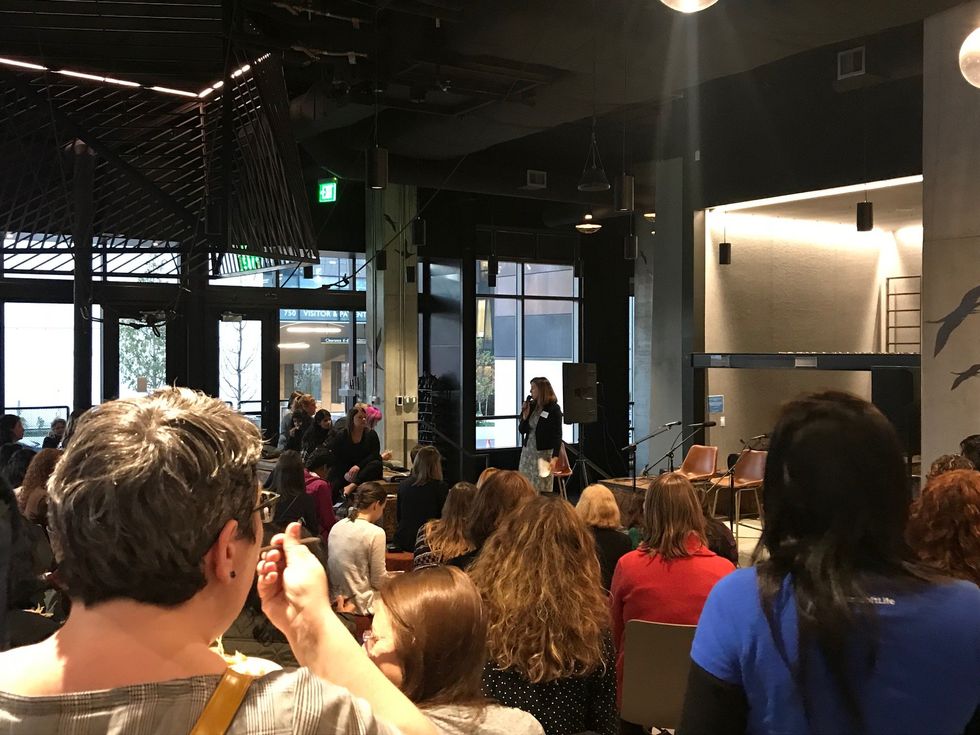 PowerToFly's Caroline turner greets a packed crowd.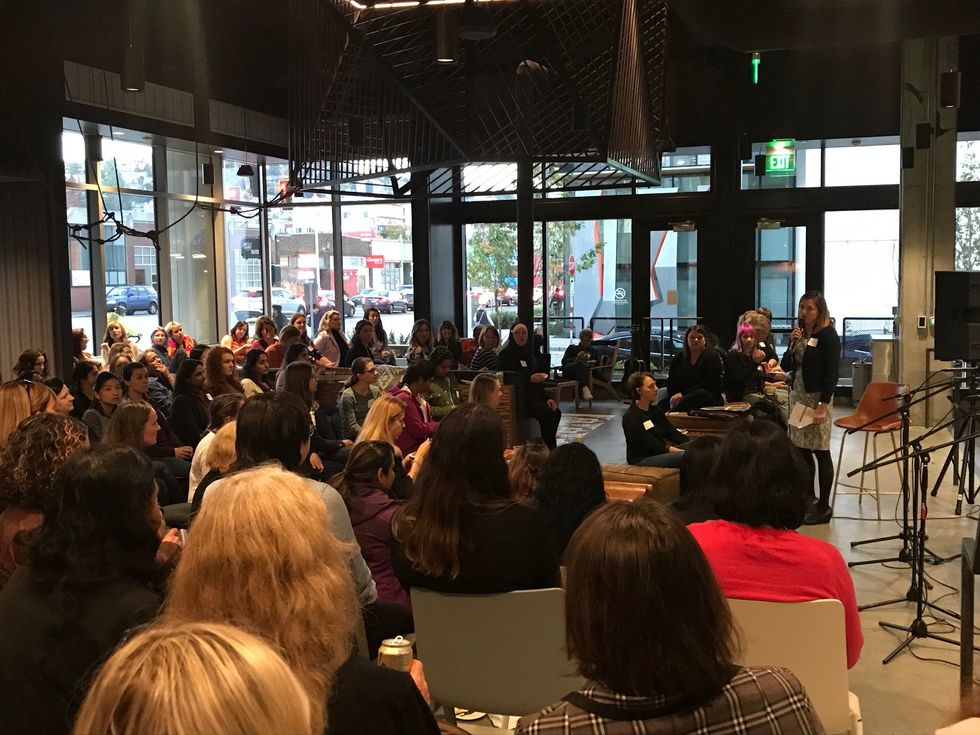 A sold out room.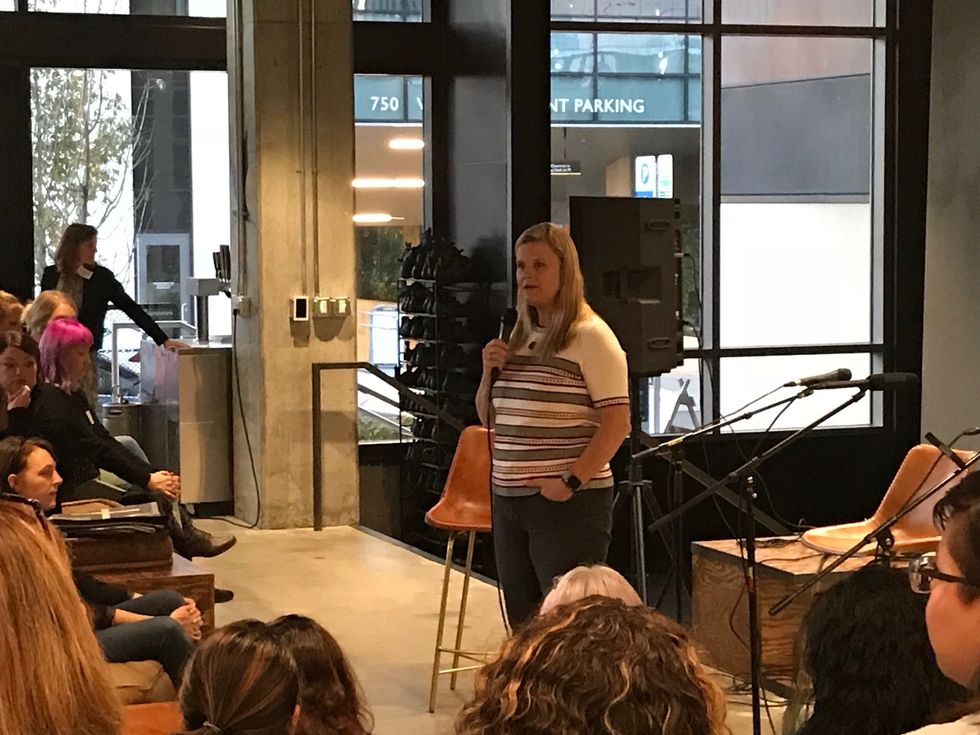 Microsoft's Charlotte Yarkoni Corporate Vice President - Commerce + Ecosystems, Cloud + AI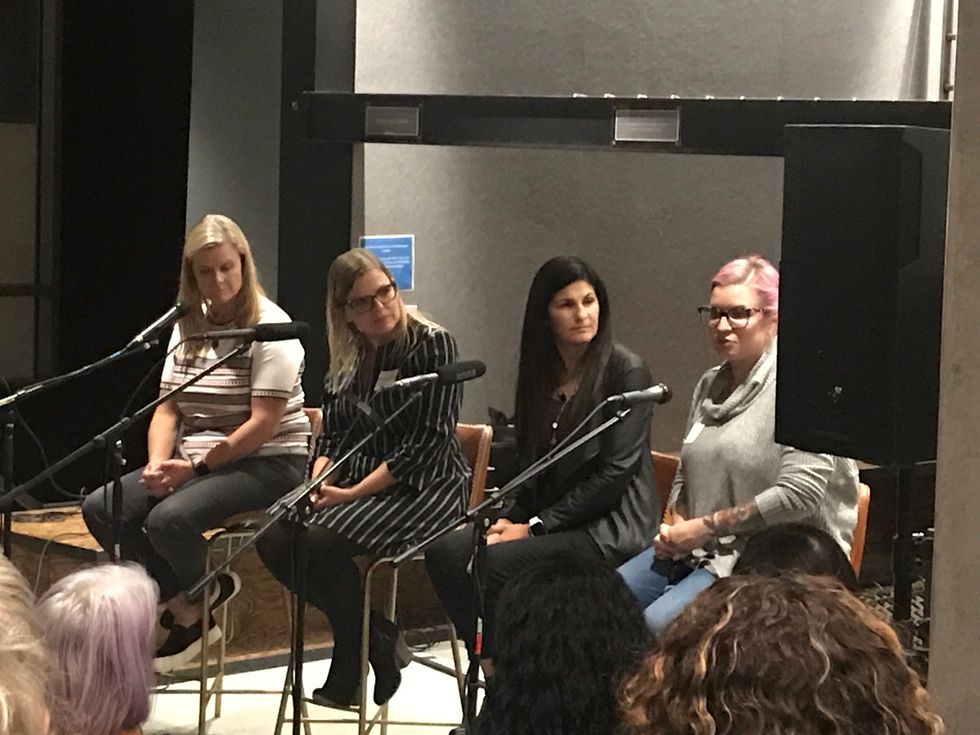 Microsoft's Charlotte Yarkoni, Natalia Mackevicius, Angie Anderson and Ashley McNamara.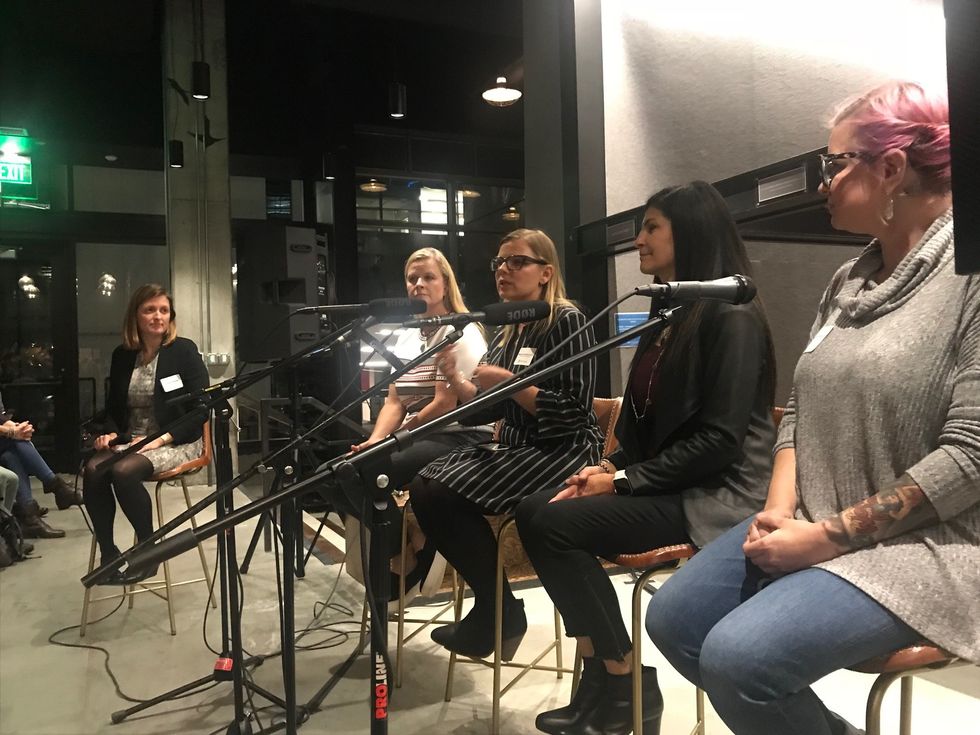 An amazing panel of women tech leaders.