When it comes to promoting women in tech, few companies are doing more than prestige retailer Sephora. Most of us are familiar with their wide array of products, but did you know that a recent Wall Street Journal article revealed that more than 60% of their technology and digital employees are female? Considering the average percentage of women in tech for Silicon Valley companies is around 15%, Sephora's numbers are a huge and welcome departure from the norm in gender disparity that so many companies are working to fix.
Sephora's diversity was on full display last week when PowerToFly partnered with the company to present an exclusive and sold-out live event at Sephora's San Francisco headquarters. The evening allowed the audience to hear from senior women in tech at Sephora on how they're building innovative applications into their retail experience that allow clients to optimize their buying experiences.
To kick off the evening, guests were greeted with a glass of champagne (Sephora and Moët & Chandon share LVMH as a parent company,). After the bubbly was served, Sephora CIO Savio Thattil kicked off the night and demonstrated how he has built an environment where women, and diversity overall, thrive at Sephora. He discussed his team's goals, how they deliver products, and the challenges his team tackles to create seamless retail experiences through the Americas.

After Savio's introduction, we launched into a product demonstration by Johanna Marcus, Senior Director of Sephora's Innovation Lab. Johanna demonstrated the incredibly addictive Sephora Virtual Artist app which allows consumers to try on try on makeup and looks in a digital 3D live experience (caution, this will distract you from your work).

For the final part of the evening, PowerToFly President & Co-Founder Katharine Zaleski moderated a panel discussion on how to thrive, and not just survive, as a woman in tech at Sephora. The panel featured VP of Technology Wanda Ma, Director of IT Merchandising Systems Aruna Dasari, Director of the Program Management Rebecca Matthews, and Senior Director of Quality Prarthana Prasad. The women discussed topics ranging from support from Sephora's executive management during two pregnancies, to stories of how the business has evolved over the last ten years.
The event ended with guests having the opportunity to network with Sephora executives and other qualified women in tech. As the icing on the cake, each of our guests got to walk away with a goodie bag filled with product exclusively sold at Sephora.
By putting female technology leaders front and center and demonstrating the products and business lines they're leading, Sephora proved it is truly an inspiration when it comes to promoting diversity and inclusion. If you want to learn more about Sephora, we recently sat down with their VP of Digital Product Lucinda Newcomb to discuss Sephora's current mobile apps and workplace culture.
Interested in roles at Sephora or learning more about the company? Visit their page on PowerToFly.com.
Learn more about PowerToFly's events here.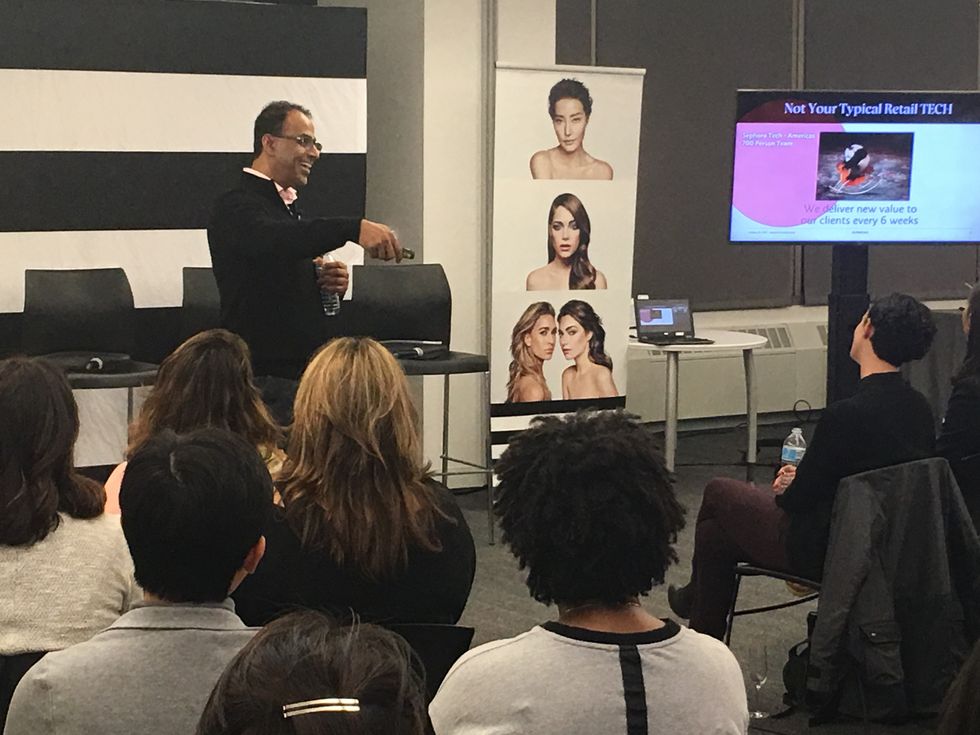 Sephora's CIO Savio Thattil kicks off the evening.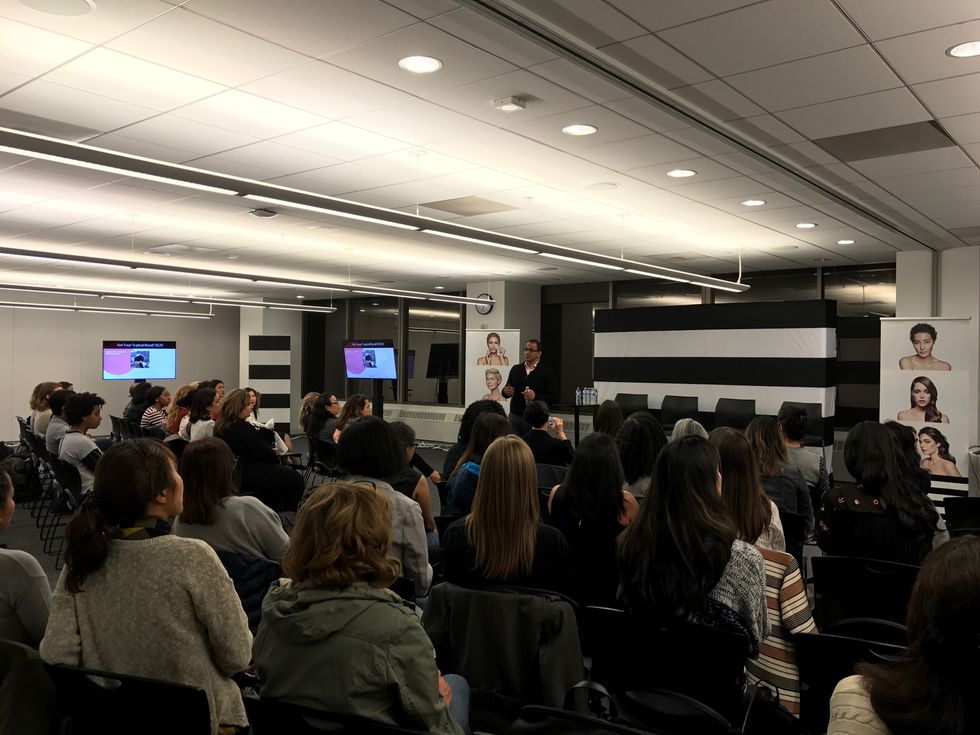 It's a packed house!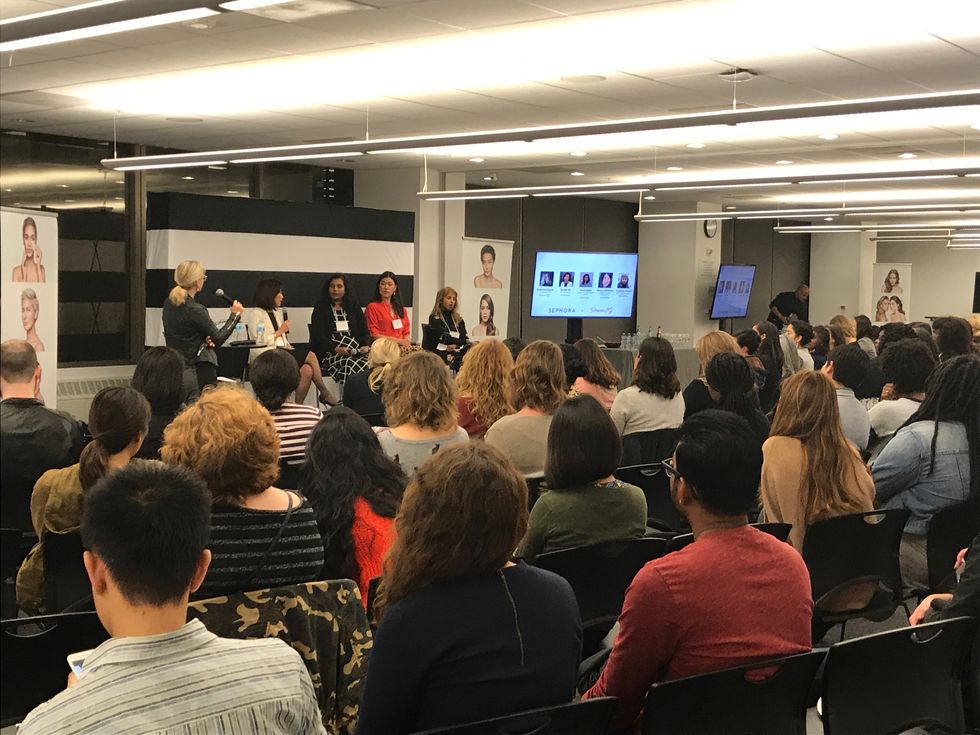 PowerToFly Co-Founder & President Katharine Zaleski interviews our panel of women in tech.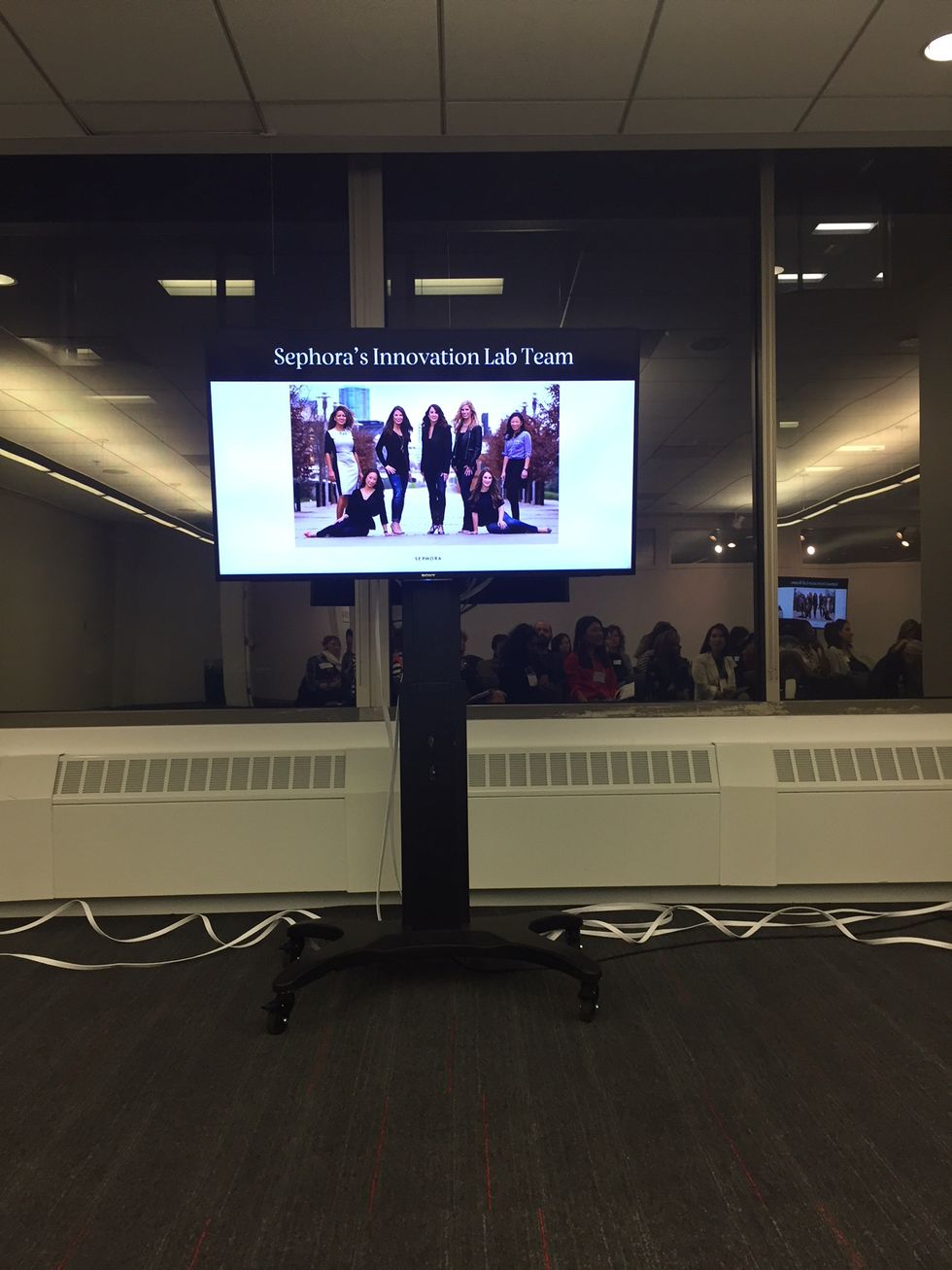 Meet Sephora's Innovation Lab Team!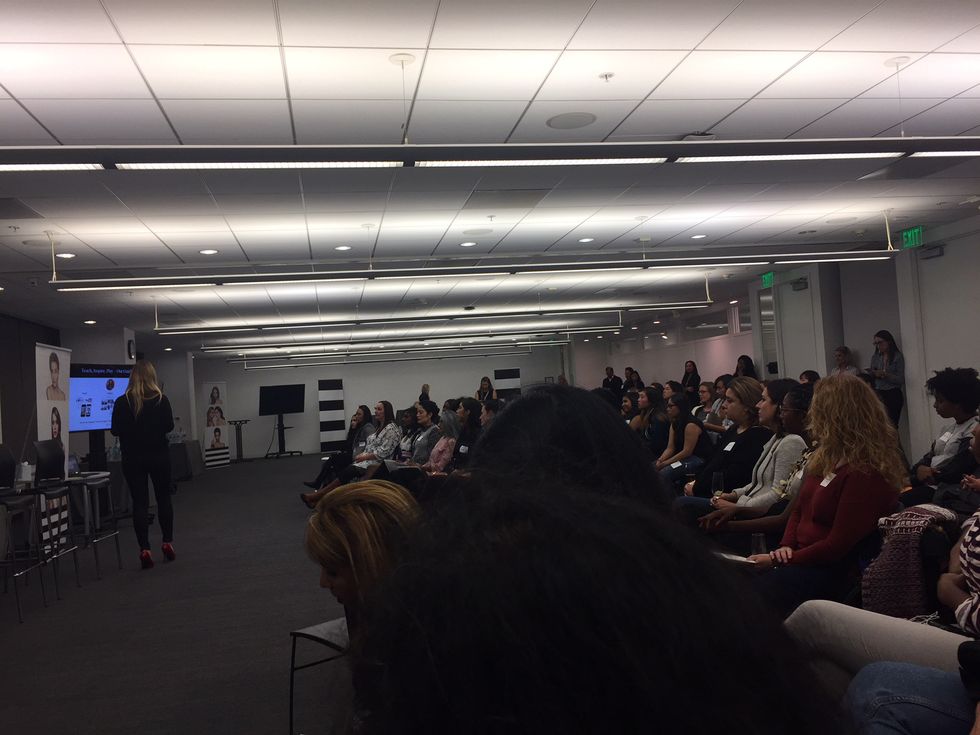 The audience watches a production demonstration.
Get email updates from PowerToFly