GET EMAIL UPDATES FROM POWERTOFLY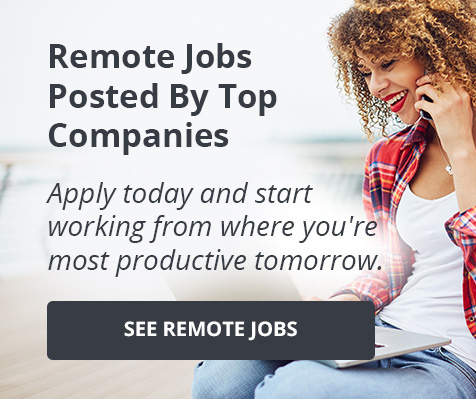 SeatGeek
Top Tips For Breaking Into A Tech Career
💎 Breaking into a tech career may seem overwhelming when you come from a non-technical field of work, but don't worry! Watch the video to the end to learn how to set yourself up for success.
📼 Play this video to get three top tips for breaking into a tech career! You'll hear from Allie French, Senior Software Engineer at SeatGeek, whose experience will help you reach your dream job in coding for a living.
---
📼 Breaking Into Tech Career Tip #1: Stay In The Present. Try to stay in the present and keep your focus only on the next couple of steps in your journey. Give yourself the space to learn a particular skill without worrying about how to position it on a resume or show it off in an interview. Focusing on one thing at a time will allow you better visibility into whether you're succeeding at learning it or need to seek additional support. Having the attitude of 'Let me just see if I can learn this next thing', and doing that repeatedly, will get you far. That's how Allie got to where she is today!

📼 Breaking Into Tech Career Tip #2: Bring In Your Non-Technical Skills. Working on a project that's relevant to your interests is a great way to showcase your work and show your potential employer who you are as a person. And the more enthusiasm you have for your work, the more impactful you'll be as a job candidate. One of Allie's projects during bootcamp was creating a website that she could use to visualize quilt designs. It was great to showcase her hobbies while also learning about making web applications during the interview process. Some skills that you've developed during previous jobs are also valuable to your engineering career, and should be highlighted during interviews. For example, in Allie's advertising career, she had a client-facing role. Those skills ended up being relevant to the work that she does today with business stakeholders and engineers on other teams at SeatGeek. Consider what organizational or problem-solving skills you've built in your work. All jobs can be considered relevant in some way!
Breaking Into Tech Career - Tip #3: Never Stop Learning
Whether you're a student or a staff engineer, there is no end to the learning process. If you're ready to interview for coding jobs, you've built many skills and you're ready to show them off. Be proud of all the work that you've put in to get there and get ready for an exciting career of more learning! Success in this job requires curiosity and a willingness to adapt to new tech and design patterns.
📨 Are you interested in joining SeatGeek? They have open positions! To learn more, click here.
Get to Know Allie French
Allie is a long-time New Yorker, originally from the Chicago burbs. An engineer with a passion for making things -- when it's not code, it's knitted items, quilts, and dinner for friends. If you are interested in a career at SeatGeek, you can connect with Allie French on LinkedIn. Don't forget to mention this video!
More About SeatGeek
SeatGeek is the #1 rated ticket marketplace for live events. They are also a global primary ticketing system and their customers include major sports teams and venues such as the Brooklyn Nets, Dallas Cowboys, Manchester City Football, and Jujamcyn Theatres (Book of Mormon, Hadestown, Springsteen on Broadway).