GET EMAIL UPDATES FROM POWERTOFLY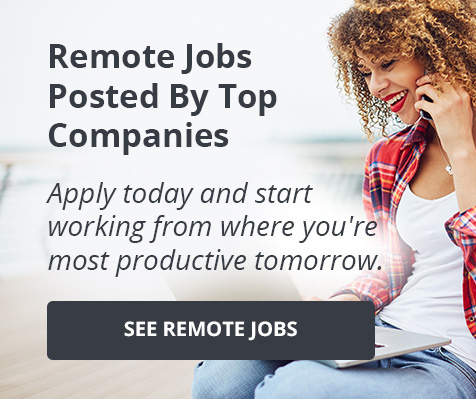 Cockroach Labs
Learn Everything About Cockroach Labs' Interview Process!
💎Join Cockroach Labs after nailing the interview process. Watch the video to the end to gain valuable advice to get a position in a company committed to building a cutting-edge systems infrastructure.
📼 Check out Cockroach Labs before your interview. Lesley Chow, senior technical recruiter at Cockroach Labs, shares insights about the company, its cultural values, and the recruiting process. Make sure to follow her tips in your next job search!
---
📼 At Cockroach Labs, the interview process follows specific rules. They are diligent about reviewing applications promptly and responding to everyone who applies. You could potentially expedite getting on the company's radar (or just better prepare yourself for interviews) by leveraging information you find on LinkedIn. You can start with your network and see if any of your connections work at Cockroach Labs. If they do, reach out.
📼 Cockroach Labs' interview process reflects the company's people-centric culture and values. Since the beginning, they've looked for innovative ways to reduce bias and create a better, more equitable, and more inclusive form of hiring that results in a diverse workforce. They've developed several ways to do this: Expectations-based job descriptions, a resume list interview process, exercise-based interviews, and an open-source interview guide. Make sure to use these resources to improve your presentation.
Cockroach Labs' Interview Guide - Insider Tips
Be honest and transparent about what you do and don't know. And if you don't know something, don't just get frustrated and give up. Recruiters would much rather see how you tackle the challenge and use your resources to solve the problem than not do anything at all. Be bold and ask clarifying questions, and take the time to think things through before jumping in to solve a problem. Get to know the company and prepare for your interview. Cockroach Labs was built on a community-oriented philosophy, so they love it when people are excited about what they're up to and enthusiastic about the prospect of being a part of it. Make sure you prepare a variety of questions to ask your interviewers and cover during the coffee chat!
🧑💼 Are you interested in joining Cockroach Labs? They have open positions! To learn more, click here.
👀 For more information about the open interview process and life @ Cockroach Labs, check out their Culture Blog.
Get to Know Lesley Chow
If you are interested in a career at Cockroach Labs, you can connect with Lesley on LinkedIn. Don't forget to mention this video!
More About Cockroach Labs
Cockroach Labs is the company behind CockroachDB, the cloud-native, distributed SQL database that provides next-level consistency, ultra-resilience, data locality, and massive scale to modern cloud applications. Companies like Comcast, Lush, and Bose are building their cloud data architectures on CockroachDB. Cockroach Labs was founded by a team of engineers dedicated to building cutting-edge systems infrastructure and has investments from Benchmark, G/V, Index Ventures, and Redpoint.