GET EMAIL UPDATES FROM POWERTOFLY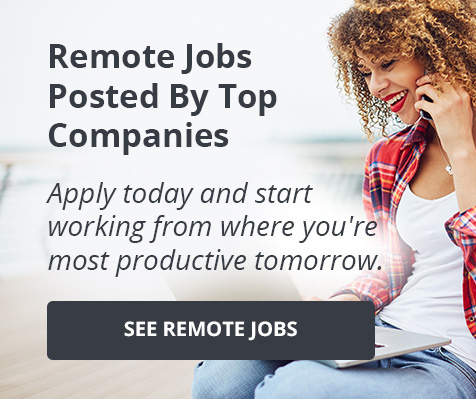 Yelp Inc.
Fostering Inclusion & Belonging within Yelp Engineering
Reposted from yelp.com, written by Ian Fijolek Director, Productivity Engineering, Tenzin Kunsal, Senior Events & Partnerships Specialist and Trisha Walsh, VP, Information Technology, originally posted on Jul 29, 2021
Recruiting, hiring, and onboarding new employees in Engineering at Yelp is a multi-team, cross-functional effort as we have laid out in our Career Series blog posts. But once people are here, how do we retain them? While career advancement, technical leadership, and pay equity are all important components to building a happy engineering team, we believe fostering inclusion and belonging is also a fundamental component in supporting, and thus retaining, people. While this is an area that's received a lot of recent attention in the tech industry, we've prioritized inclusion and belonging for many years because we want all of our colleagues to feel like an integral part of our team and share their unique perspectives.
In this post, we'll discuss some of the building blocks that make up our inclusion and belonging programs, many of which were developed in partnership with Yelp's Culture team.
Employee Resource Groups
One of the ways we support belonging is through Yelp Employee Resource Groups (YERGs), which are groups of employees that come together to support each other and other employees by way of community, programming, and events. The groups can be formed around shared social identities, characteristics, or life experiences. Yelp has many YERGs including YelpCares (community, non-profit volunteering), YelpParents, Women at Yelp (WAY), VetConnect, and Yelp Asian Pacific Islanders (YAPI). Three of our YERGs were started by members of our Engineering team: Awesome Women in Engineering (AWE), ColorCoded, and Neurodiversity & Mental Health.
Each YERG is led by several employees who facilitate programming and support the group. We also use an executive sponsorship model for all of our YERGs, where a senior leader provides mentorship and guidance, connections across departments, removes any blockers the group may face as they run their programming, and works with the leads to champion and promote the group company-wide.
Awesome Women in Engineering (AWE)
AWE started as a social group in April 2013 before employee resource groups came into existence at Yelp. The founding leaders of AWE organized several activities like networking lunches, book clubs, and public speaking workshops, and coordinated with Yelp's Recruiting team to send AWE members to represent Yelp at external events (e.g., the Grace Hopper Conference). The next phase was to build a stronger community of women engineers at Yelp.
As a resource group, AWE provides support for and organizes activities targeted towards professional growth for women engineers and allies, helping maximize their potential at Yelp and beyond. AWE has grown considerably these last eight years and offers programs focused on being champions for women in Engineering, public speaking, internal and external networking, allyship, mentorship, and hosting internal events.
AWE and our other YERGs provide avenues for engineers to take on leadership opportunities by coordinating an event, facilitating a discussion about a book, or becoming a program lead. YERGs allow engineers to work on these skills in a safe and supportive environment with a focus on growth instead of perfection.
As a result of our remote work environment over the last year, AWE has transitioned to hosting its events virtually. This has allowed employees across time zones and countries to join the group and participate in events they could not have attended previously. As we continue supporting engineers working in multiple time zones, we intend to continue making programming available virtually.
ColorCoded
Back in 2016, a few Yelp engineers in San Francisco started ColorCoded as a social group with the goal of supporting engineers of color at Yelp. Over the last five years, ColorCoded has grown to become one of Yelp's employee resource groups, cultivating a community of engineers of color and their allies at Yelp. The group's executive sponsor, employee leadership team, and members work in partnership to provide professional development and leadership activities, networking events, and community engagement opportunities.
Before the COVID-19 pandemic, ColorCoded organized various in-person activities in San Francisco, such as résumé workshops with Bay Area nonprofits, employee panel discussions, lunch book discussions, and more. With the onset of the pandemic, transition to remote work, and the Black Lives Matter movement in 2020, ColorCoded shifted programming to better meet the needs of our community members and expanded our reach to include more members from other Yelp offices. Five programs were established: Community Check-Ins, Race Matters, Virtual Happy Hours, Ally Skills Workshops, and Community Voices. Race Matters is a monthly discussion series where Yelp employees learn and discuss the historical context of racism and how racism affects Black, Indigenous, and People of Color (BIPOC) communities in the United States, and we're hoping to expand this programming to cover the historical context of other countries where we have employees in the future. Community Check-Ins are another monthly discussion series where members gather together and discuss current events.
At times, ColorCoded also partners with other employee resource groups, such as Awesome Women in Engineering (AWE) and Yelp Asian Pacific Islanders (YAPI), to put on events together.
Neurodiversity and Mental Health
Neurodiversity is a movement championing the premise that autism and other conditions like attention-deficit/hyperactivity disorder, dyslexia, anxiety, post-traumatic stress syndrome, dyscalculia, and apraxia are normal variations of the human brain and thought process. As natural variations, these differences should be celebrated and supported.
This recently-created YERG is made up of employees who are neurodiverse, have diagnosed or undiagnosed mental health conditions, care about their mental health, and/or are allies to these individuals. The group works to create a more inclusive environment for neurodiverse individuals and individuals with mental health conditions. Though starting within Engineering, the group now has representation from departments across Yelp.
Our most successful event to date was an open roundtable discussion towards the beginning of the pandemic. The adjustment to regional lockdowns brought an additional focus on mental health and how best to support each other. In the roundtable event, we welcomed employees to discuss how they were dealing with the transition. We are currently planning a panel with a few speakers to share their experiences at Yelp, incorporating neurodiversity in our existing diversity training, working on new training for managers, and raising awareness about existing tools Yelp provides to employees to foster wellness.
Work-life balance
Historically, Yelp Engineering leaders have championed work-life balance and have long valued the well-being of their teams. This is reflected in our career leveling rubric, with a dimension dedicated to sustaining and improving the well-being of our colleagues, as well as an expectation of our engineering managers. In response to the pandemic, we implemented new policies to best support work-life balance for our employees in Engineering.
The first one focuses on offering flexibility around when you work. Employees living in different time zones with different schedules shouldn't need to fully align all of their working hours. Within Engineering, we've implemented a flexible working policy that introduces the concept of "core hours," observed from 11am to 3pm in one's local time, where the balance of the day's hours can be before or later. However, even these core hours are flexible and can be adjusted to accommodate unique needs of individuals and teams, such as a parent needing to pick up their child from daycare over lunch. This practice offers some form of predictability for collaborating teammates and other teams to know when they can expect colleagues to be available while still giving employees the autonomy to set a schedule that works best for them.
Another new policy we implemented is the option for most full-time employees in Engineering to work 80% of a full-time workload for 80% of their full-time pay, providing engineers another opportunity to adapt their work schedule to suit their current life priorities and preferences.
Distributed workforce
The COVID-19 pandemic showed us that we can function as a company with nearly all of our employees working remotely. In some cases, people have reported being more productive without the usual in-office distractions and noise. We also know that for some, especially parents or other caregivers, being home and removing commutes has allowed them to continue to provide care and work full-time.
Even when offices reopen, Yelp is giving employees a choice to continue working as a distributed remote workforce, unless their role specifically requires otherwise. A new relocation policy offers clear guidance around relocating to new locations within one's country or between the countries in which Yelp operates (Canada, Germany, UK, and USA).
Putting it all together
Through YERGs and the policies mentioned above, we are making the space and providing the opportunities for folks to bring their full authentic selves to Yelp and have the flexibility to work in a way that works best for them. We are proud of our investments in hiring great people in Engineering and supporting their sense of inclusion and belonging once they have joined us. That said, our work isn't done. We will continue to evolve and incorporate a multi-faceted approach to inclusion and belonging. We will continue to offer training in diversity, equity & inclusion, promote and support YERGs, and find ways, like flexible working arrangements, to support engineers in doing their best work.
Next up
Yelp CTO, Sam Eaton, will wrap up our Engineering Career Series. If you'd like to join an organization passionate about inclusion and belonging (or any of the other topics we've covered), we're hiring!