GET EMAIL UPDATES FROM POWERTOFLY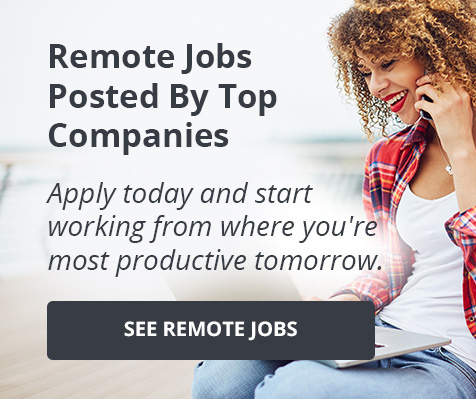 ServiceNow
Face Customer Challenges Collaboratively. Join ServiceNow!
💎 Solution consulting teams face customer challenges every day. Watch the video to the end to learn more about ServiceNow and the way their teams work to deliver great experiences to their customers!
📼 Customer challenges keep growing, and solution consulting teams do, too. Rama Varsani, senior solution consulting manager at ServiceNow, shares what they look for in new candidates and how her team works every day.
---
📼 ServiceNow addresses customer challenges collaboratively because teamwork makes the dream work. The solution consulting team works with many other departments like customer outcomes, business value team, customer support, sales team, marketing team, and various others within the organization to identify the best possible solution.
📼 Every customer faces challenges, but team members also do. Balancing work and personal life is essential and also tricky! The solution consulting team at ServiceNow understands. That's why they have open calendars and support parents that must attend their children's activities.
Address Customer Challenges Successfully: Set Your Goals!
ServiceNow has a structured process for goal-setting. Every quarter, managers have growth conversations with team members on how to support them with their career progression. They also share examples of the career journeys of company leaders and advocate internal career moves.
🧑💼 Are you interested in joining ServiceNow? They have open positions! To learn more, click here.
Get to Know Rama Varsani
Rama coaches her team to ensure great outcomes are delivered to customers. She has successfully managed and collaborated with internal sales teams, customers, and partners, translating their requirements to create and drive the correct customer outcomes. If you are interested in a career at ServiceNow, you can connect with Rama Varsani on LinkedIn. Don't forget to mention this video!
More About ServiceNow
At ServiceNow, technology makes the world work for everyone, and their people make it possible. They deliver digital workflows that create great experiences and unlock productivity.
With more than 7,400+ customers, they serve approximately 85% of the Fortune 500, and they're humbled to be on the list of FORTUNE World's Most Admired Companies® 2022 and FORTUNE Best Workplaces for Women™ 2022.