GET EMAIL UPDATES FROM POWERTOFLY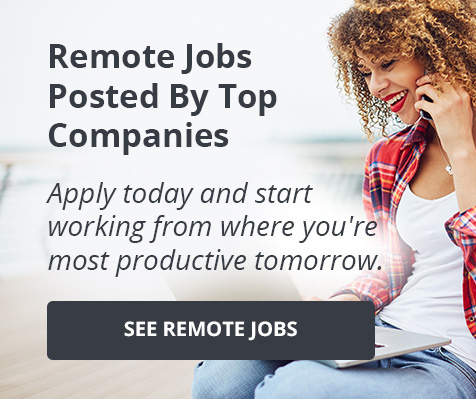 UKG
Follow These Job Search Strategies, and You'll Get Your Next Position
💎 One of the most valuable job search strategies is to update your resume and social media profiles. Watch the video to the end to get more advice on succeeding in your next job search.
📼 Need some job search strategies? Jaime Sullivan, a lead talent acquisition partner at UKG, goes over UKG's application and interview process and offers insights on how to prepare.
---
📼 Improve your job search with some key strategies. When exploring job opportunities, think about how you'll bring your experiences and passion to the next environment you join. Check out a company's career page and pore through different areas on every website to understand the culture.
📼 Facing a new job search? Research strategies are always helpful! First, look for all the information you need to know about the position you're applying for. Understand the role. Make sure you've read over the job description thoroughly. Once you get an email requesting a phone conversation with a talent advisor, you'll need to speak to how your experience relates to the job. Recruiters will assess your desire, your genuine interest in that specific role, the skill sets you bring, and the areas you wish to develop.
For a Successful Job Search, Use Follow Up Strategies
After any conversation in an interview process, it is highly recommended to send a personalized follow-up email. You should thank the individual for their time and showcase your interest in the position. Also, you can leverage the correspondence as a chance to ask another question or add more color to your discussion. In this competitive world, a well-composed thank you will separate you from a candidate who might not have taken the time to write one.
🧑💼 Are you interested in joining UKG? They have open positions! To learn more, click here.
Get to Know Jaime Sullivan
Jaime loves to connect with people and understand their passions and motivations to align them with the best career opportunities. So if you are interested in a career at UKG, you can connect with her on LinkedIn. Also, remember to mention this video!
More About UKG
At UKG, the purpose is people. That's as true for the employees as it is for customers. The company strives to create an employee experience that equips and empowers people with the tools and resources they need to do their most inspired work. They believe businesses succeed when all individuals are respected, all voices are heard, and all employees have the support and resources necessary to thrive as professionals and people. They are dedicated to ensuring their employees feel safe and welcome bringing their whole, authentic selves to work.