GET EMAIL UPDATES FROM POWERTOFLY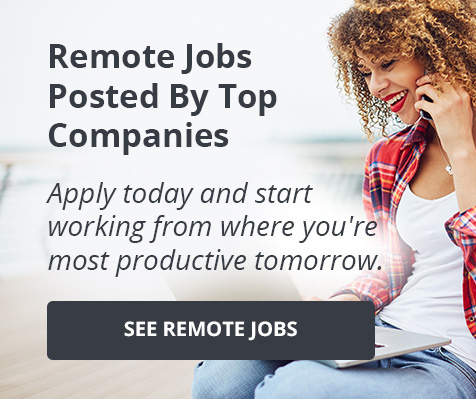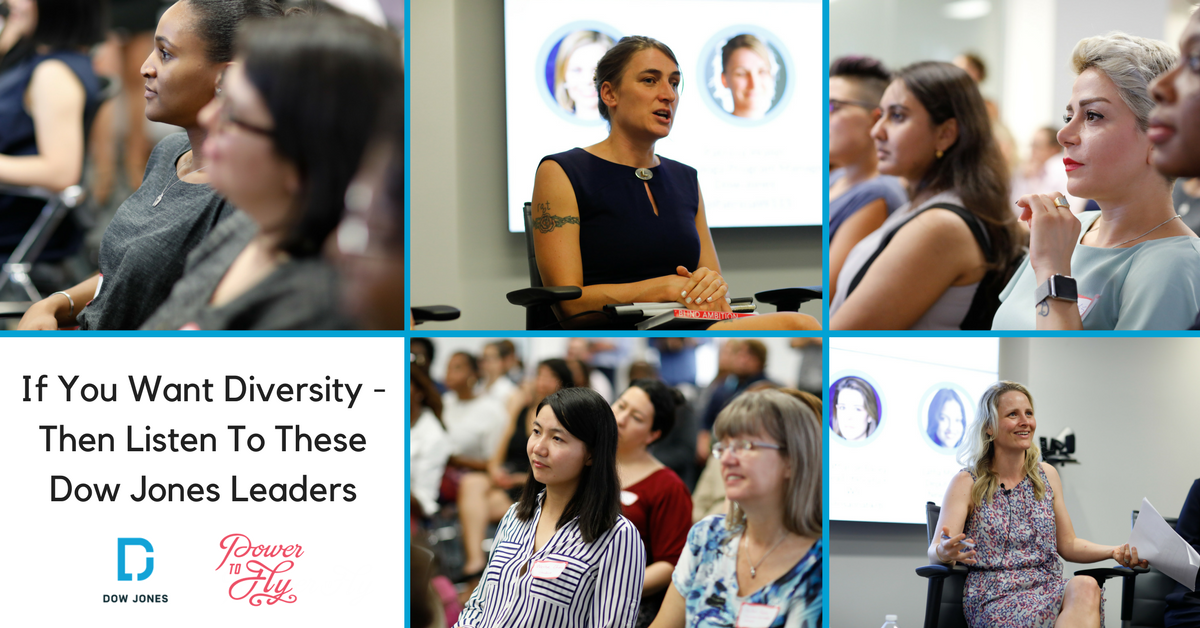 Dow Jones Company
If You Want Diversity - Then Listen To These Dow Jones Leaders
Last week we brought together some of the most brilliant female software engineers to Dow Jones to discuss their latest product release and how gender diversity drives the company.
Panelists, Anna Sedgley, COO and CFO at Dow Jones; Patricia Walsh, Technology Program Manager at Dow Jones; Katharine Bailey, Head of Product at the Wall Street Journal; and Latha Maripuri, Deputy CTO of News Corp, along with moderator Katharine Zaleski, Cofounder and President of PowerToFly, produced lively discussions around both personal obstacles and ways to overcome the biases we face in the workplace.
We kicked off the event with a brief message from Dow Jones' CTO, Ramin Beheshti. Ramin, who was actually on paternity leave in London, welcomed everyone and talked about how important it is to Dow Jones that they build a truly diverse team.
The event then flowed into a product review. Recently, Dow Jones relaunched their WSJ app and Rajiv Pant, CTO and Chief Product Officer of The Wall Street Journal, Katharine Bailey, Head of Product at the Wall Street Journal and Roben Kleene iOS Developer Consultant at Dow Jones, presented on the app's updated features and streamlined user experience. The relaunch produced a redesigned navigation and guests learned how code supports nearly 2000 updates daily.
Katharine Zaleski then moderated a panel featuring Anna Sedgley, Patricia Walsh, Katharine Bailey, and Latha Maripuri. In both the panel and Q&A portion, panelists and guests alike contributed to the conversation about what diversity and inclusion truly looks like at Dow Jones. For Anna, part of ensuring equality means hiring a third party to analyze salaries across the organization. Because Dow Jones is so diligent about making sure everyone is paid and treated fairly, Anna says they retain their top talent. Patricia Walsh, Dow Jones' newer addition, who also has been blind since age 14, discussed how she's overcome her disability to be a Technology Program Manager. Patricia talked about the intrusive questions she has been asked on interviews and how years of practice have prepared her to deal with them.
Between the product review, a personal welcome from their CTO, and the productive panel, Dow Jones knows how to marry the intimacy of a close-knit community with the infrastructure and organization of a global company.
Dow Jones is currently hiring! Check out their openings and join a company who works to create a diverse and inclusive environment for their team members!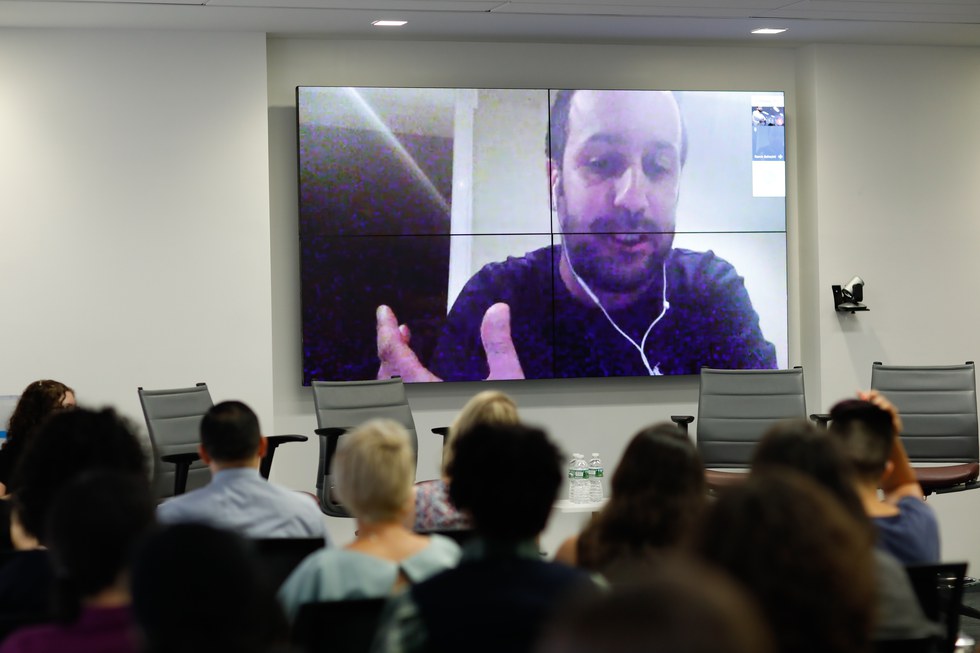 CTO Ramin Beheshti talking about the importance of diversity and inclusion at Dow Jones.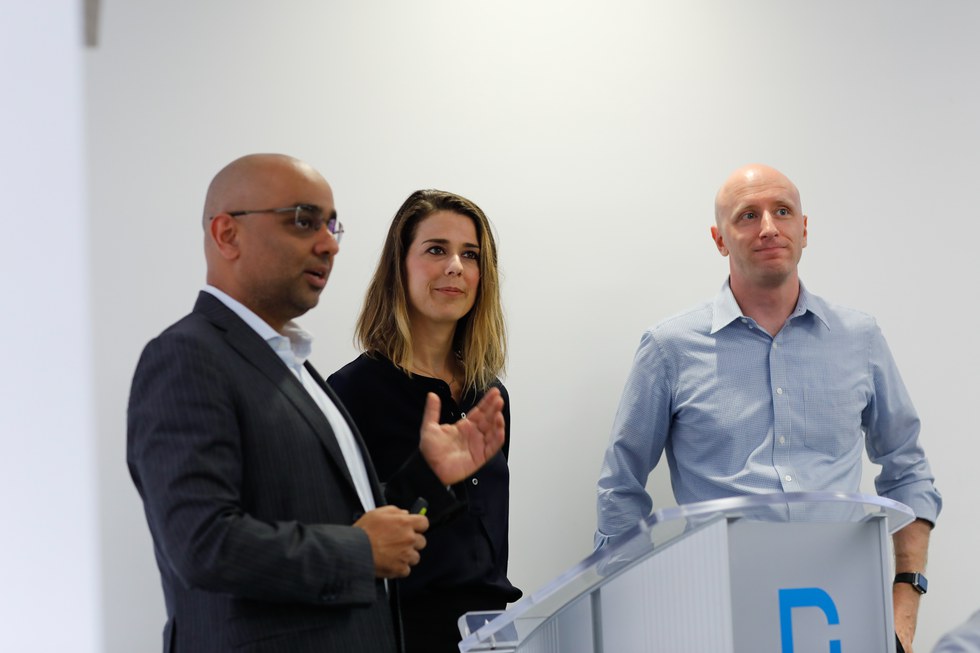 Rajiv Pant, Katharine Bailey, and Roben Kleene present on the recently updated WSJ app.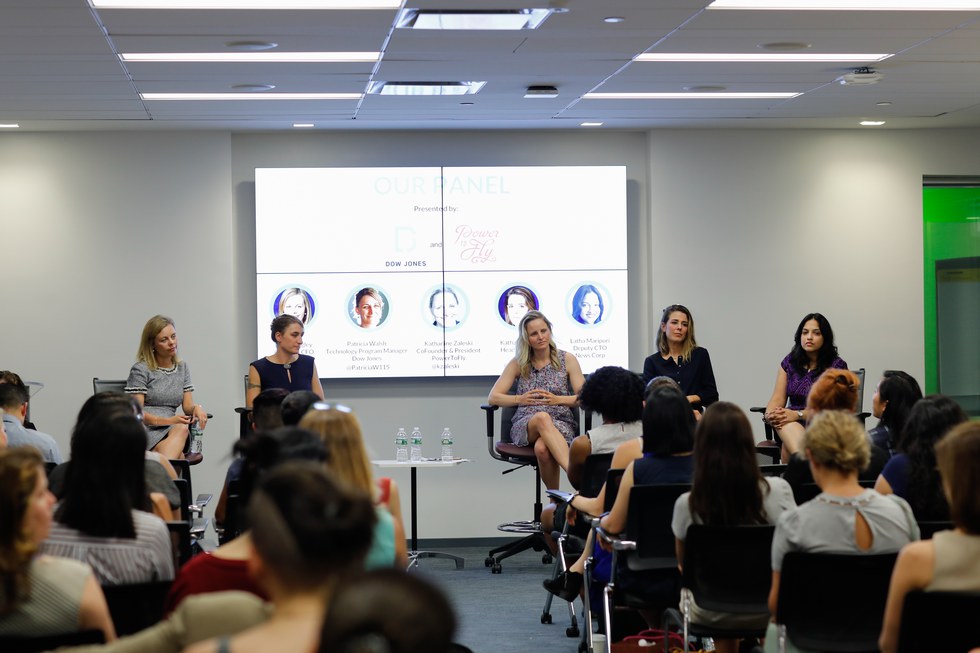 Our panel, from left to right, Anna Sedgely, Patricia Walsh, Katharine Zaleski, Katharine Bailey, and Latha Maripuri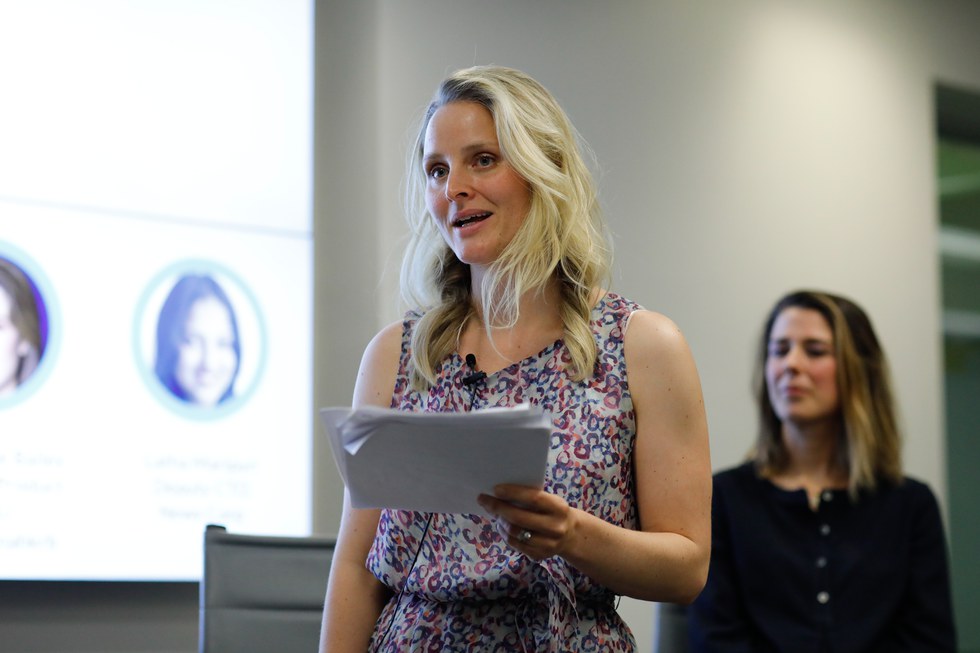 PowerToFly Cofounder and President, Katharine Zaleski.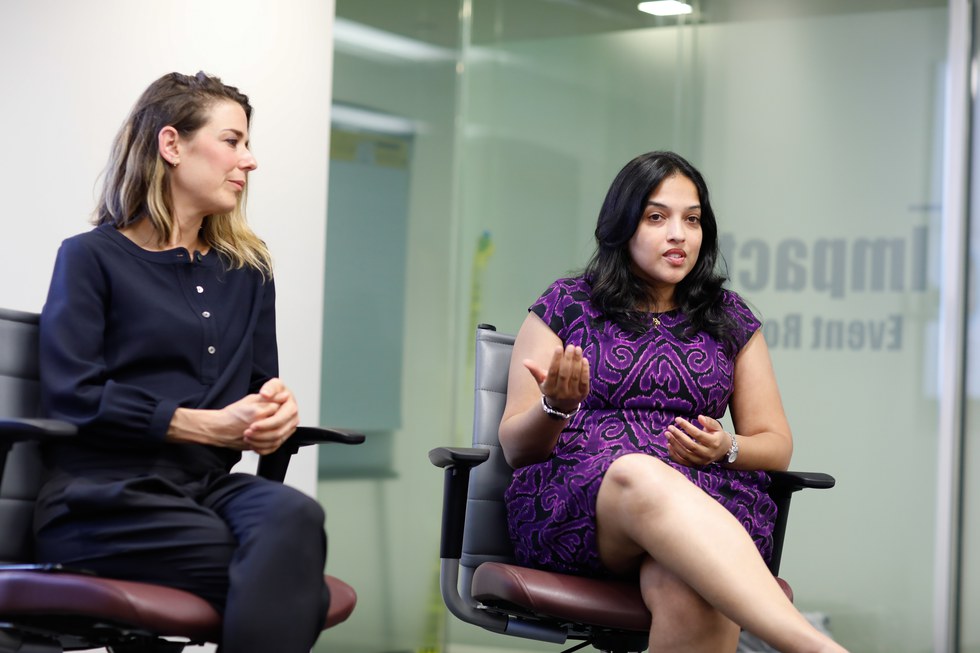 Katharine Bailey and Latha Maripuri discussing gender diversity.