Below is an article originally written by Anisha Johar. Go to Pitney Bowes's company page on PowerToFly to see their open positions and learn more.
Pitney Bowes is pleased to have been named to the 2023 LATINO Equity 100 list. Recognized for providing the most opportunities for Latinos and establishing outstanding best practices and strong commitment to diversity, equity and inclusion (DEI), LATINO magazine says the companies profiled in the list are representative of their industries and serve as corporate role models.
"Pitney Bowes has a long-standing history of intentional diversity and inclusion," says Sheryl Battles, Vice President Global Diversity, Inclusion and Engagement. "In the U.S., people of color are 48% of our population, including over 20% Hispanic. We continue to create a rich mix of programming to promote understanding and growth, including a leadership pilot for Hispanic executives, profiles of Hispanic employees' career journeys, and panel discussions on culture and country."
The companies nominated for the LATINO Equity 100 list were submitted both formally and informally by Latino nonprofits and community organizations as well as LATINO readers, partners and stakeholders. The listing, which appears alphabetically, was compiled by the editors of LATINO from these nominations based upon their own research and information gathering.
Throughout our 100-year history, Pitney Bowes has worked hard to create an inclusive environment that celebrates the value of all its employees. Diverse talent can be found at all levels of the organization because we believe providing equal access to opportunity for all talent helps us attract, grow, and retain the best talent. The rich variety of skills, perspectives and lived experiences of our workforce makes us stronger. We thank LATINO for this meaningful recognition.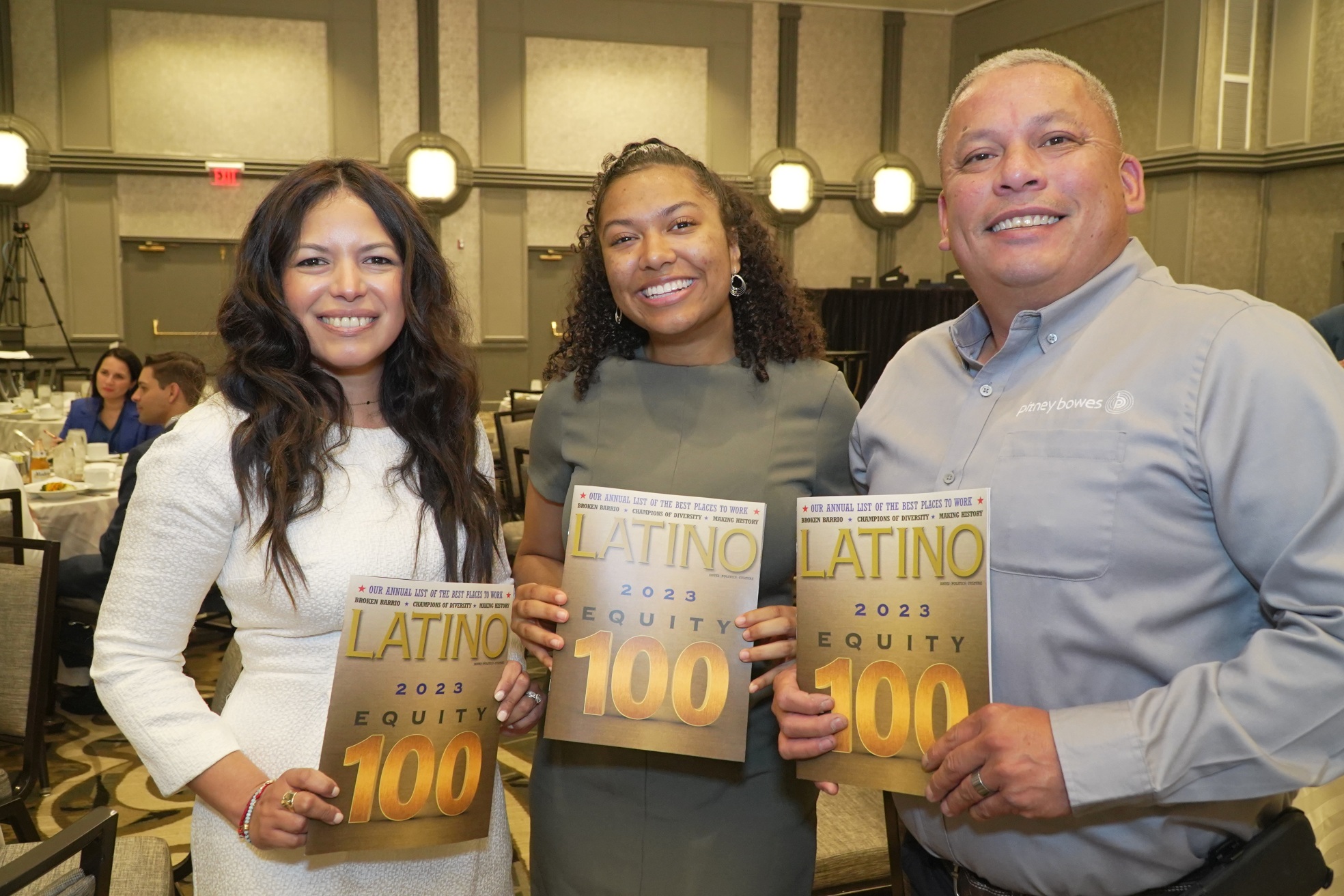 Above: Marifer Rodriguez, Director, External Communications, Mia Balabanis, Human Resources Specialist, Global Diversity, Inclusion and Engagement, and Bobby Athonvarangkul, Lead Technician, Presort Services.
Learn about our global employment opportunities on our Careers page

Get email updates from PowerToFly