GET EMAIL UPDATES FROM POWERTOFLY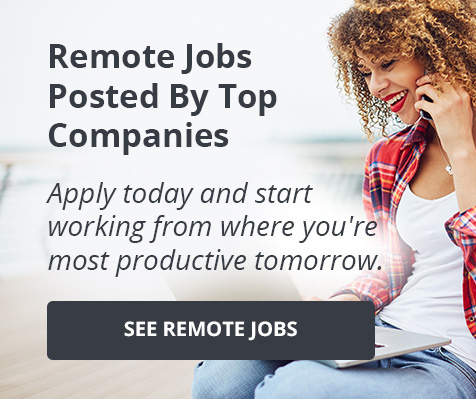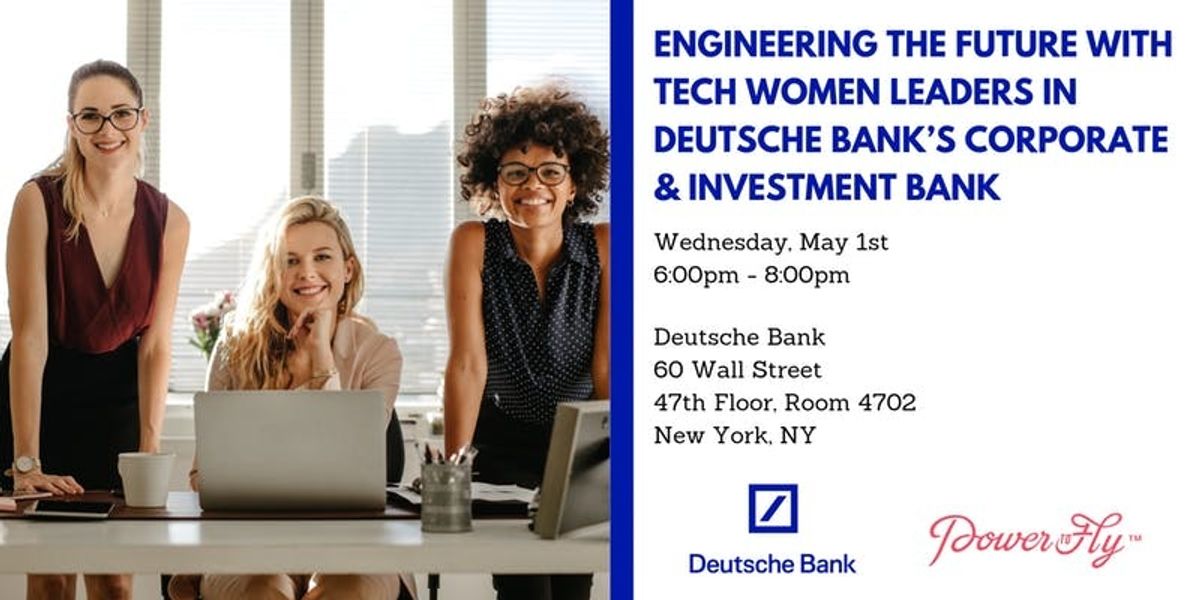 Deutsche Bank AG
Learn More About the Speakers for Our Event with Deutsche Bank on May 1st
On May 1st, Deutsche Bank and PowerToFly are hosting an invite-only event featuring the Bank's women Tech leaders and male allies. The night will include a thought-provoking panel discussion plus networking with Deutsche Bank leadership over food and drinks.
To learn more about PowerToFly's event with Deutsche Bank on May 1st please CLICK HERE or email events@powertofly.com to be considered for an invite.
CLICK HERE to apply directly to open roles at Deutsche Bank or scroll to the bottom of this post and scan the QR code to apply.
Click or scroll below to see a full line-up of speakers:
---
PANELISTS
Padma Elmgart
Padma Elmgart is the CIO for CIB in the America region. In addition, Padma is also the CIO for Risk, Finance and Treasury in the Infrastructure divisions for the Americas. In this role, Padma is responsible for the oversight of technology resources and delivery of services including Architecture to ensure the long-term stability, sustainability and reliability of the platforms for the firm to operate in a controlled environment and meet regulatory obligations. Padma joined the Deutsche Bank in November, 2011. Padma began her career as a chemical engineer and entered the financial industry 19 years ago. Prior to Deutsche Bank, Padma worked at Barclays, Lehman Brothers and JP Morgan in various technology roles. Padma holds a Bachelor's degree in Chemical Engineering and a Master's degree in Computer Science from University College London.
Shel Xu
Shel Xu joined Deutsche Bank in 2017 as the Global Head of Level One Control and Surveillance technology team. Shel came from Credit Suisse where she served as the Global Head of Trade Management Technology. Her remit focused on trade capture and post-trade processing platforms that supported the firms OTC Derivatives and Equity products. Prior to that, Shel spent 15 years at Goldman Sachs and held diverse leadership roles of increasing complexity and scope, including: Global Head of Credit Trading, Sales and Middle Office Technology; Head of Credit Derivative Trade Processing; Project Lead of Credit and Interest Rate Derivative Confirmations; Lead Developer for Commodity Front and Middle Office Systems involving Secdb, Sybase, Java, HTML etc. Shel holds Master's degrees in Mechanical Engineering and Computer Science from Villanova University, and a B.A. in Thermal Engineering from Tsinghua University. Shel resides in New Jersey with her husband and two children.
Aiola Tufa
Aiola Tufa is a Program Director in Global Transaction Banking (GTB) leading transformation initiatives for the US Cash Management business. She has 14 years of experience in Investment Banking spanning Technology, Operations, and Finance. In her current role, she delivers technology solutions and processes that maximize business value and enable GTB to meet client needs and regulatory demands. Aiola joined Deutsche Bank, New York as a summer intern in 2005 and Graduate Analyst in 2006. She spent the first few years in New York across FX Operations and Regulatory Reporting where she built a strong foundation of Global Markets controls. In 2008 she was selected for DB's Management Development Program and a year later seconded to Singapore where she led the execution of various APAC change initiatives. In 2014 Aiola took on the role of US implementation lead for dbPalace (P&L reporting platform) and built strong change execution capabilities for that domain before moving to GTB in July 2018. Aiola is activity involved in developing young talent in our communities through corporate social responsibility (CSR) initiatives, and within Deutsche Bank by spearheading initiatives such as Career360, Graduate Program, and the People Strategy. Aiola graduated from Baruch College, CUNY with a degree in Finance & Investments (summa cum laude). She was born in Albania where she lived until moving to the US for her university studies. In her spare time, Aiola enjoys travelling and spending time with her parents, sister, and friends.
Adegbemisola ("Gbemi") Adesemowo
Gbemi Adesemowo joined Deutsche Bank in 2010 and currently serves as a Technology Manager in Global Prime Finance. Prior to Deutsche Bank, Gbemi held positions as UBS and Lehman Brothers. In her current role, Gbemi manages the program of work for the financial resource management (FRM) group within Global Prime Finance. Prior to that, she managed GFC (Global Financing Calculator) which is the client billing calculator for Global Prime Finance. Gbemi holds a Master's degree in Information Systems Engineering from the University of Manchester, UK. Gbemi resides in Bayonne, New Jersey and enjoys traveling.
TECH TALK SPEAKERS

Helen Tippell
Helen is the Chief Technology Officer for Corporate and Investment Banking at Deutsche Bank. Helen joined Deutsche Bank in September 2015. She has over 25 years' experience as a core software engineer, 17 years of which have been in banking technology. Recently, Helen has been promoted to the Managing Director level in 2019. As a hands-on enterprise architect, she has designed and led many large scale strategic and transformation projects for tier one banks. Helen established and chairs the DB Women in Technology network and is passionate about supporting women in their technical careers. Helen lives in Surrey with her husband and two sons. She is a keen outdoor swimmer.
Paul Goudas
Paul holds two roles; one as the Head of ULL Engineering and the other as US Head of FIC Technology for CIB Technology. He joined Deutsche Bank in June 2010 as a VP from Credit Suisse where he led a quant team responsible for pricing and risk across Rates globally. Paul current focuses are on Technology Delivery & Innovation, Platform Stability and Cost Management. He fundamentally believes that we can better leverage technology to help the business increase market share for our stakeholders and clients. He also actively leads in championing cultural, leadership and diversity initiatives across our organization and volunteers on various outreach initiatives and charities. Over the course of his career, Paul has been involved in a number of different front office and infrastructure roles encompassing Trading, Execution, Architecture and Strategy. Paul graduated NYU Polytechnic with post-graduate degrees in Electrical Engineering and Computer Science.
Rebecca Khurana
Rebecca holds a Bachelor of Science degree in Industrial Design from Georgia Institute of Technology. She has 20 years of experience in the field of User Experience. Before joining DB in 2010, she spent part of her career at JP Morgan, Bear Stearns, Thomson Reuters, AOL, and a number of start-up firms. She leads the CIB UX Practice, which advocates and embeds user experience as a key component in multi-year strategic initiatives as well as change management projects across Global Markets & Transaction Banking. Rebecca's leadership focuses on bringing a user-centered design approach to all technology programs, from front-office systems to Client-facing applications, resulting in an improved customer experience, increased productivity and positive testimonials. Rebecca is building a dynamic UX Community of Practice at DB by connecting interdisciplinary UX designers from all divisions who share her passion for User-Centered Design. Together they develop professional skills, leverage each other's networks across the globe and work towards educating the wider organization on the effectiveness of Design Thinking.
Shirin Hine
Shirin Hine is Global Head of Research Technology having joined DB last year from Goldman Sachs. Her background is in Equities front-office Technology (Equity & Derivatives Trading systems and Exchange Connectivity) and Research IT, spanning nearly two decades in Investment Banking Technology. Shirin has an undergraduate degree in Languages & Business and a Masters in Computing Science and speaks five languages and is based in London where she lives with her husband and three children.
KEYNOTE SPEAKERS
Martin Reeves
Martin is Head of Strategy & Transformation for CIB Technology. He joined Deutsche Bank in March 2018 from JPMorgan where he was most recently Chief Technology Officer for Global Commodities, FX and Emerging Markets. Martin focuses on evolving the Technology Vision, Strategy and Operating Model for CIB Technology division globally, as well as oversight of the Tech contribution to the firm-wide Cost Reduction and Transformation program. He also actively leads in championing cultural, leadership and diversity initiatives across our organization. Over the course of his career, Martin has amassed nearly 30 years of senior leadership experience in a rare combination of both commercial and technology roles, encompassing Trading, Technical Execution and strategy. Martin graduated from Bristol University with an Honours degree in Mathematics and Statistics.
Scott Marcar
Scott is the Chief Information Officer for the Corporate & Investment Bank (CIB). He joined CIB in August from COO CTO where he was responsible for modernising the bank's infrastructure. In this role, he will continue with our front to back integration and journey with Group CIO to integrate with Treasury, Finance and Risk, technologies and data. Scott is committed to driving the build-out of our technology capabilities across CIB, meet the evolving needs of our clients and regulators, and drive engineering excellence. Scott joined Deutsche Bank in October 2014, after spending seven years at the Royal Bank of Scotland (RBS). Scott joined RBS as Head of the Fixed Income Technology, moving on to run Risk, Finance and Operations Technology, before being appointed as the Chief Information Officer for the Corporate and Institutional Bank (CIB). Prior to RBS, Scott worked at JP Morgan Chase for 13 years, having joined their graduate programme in 1994. He held a number of global technology leadership roles in both London and New York. Scott graduated from Warwick University with a BSc. Hons (1st Class) in Chemistry. Scott is a keen sportsman and has a completed a number of Ironman triathlons. He is married with two children.
Scan the QR code below to apply directly to open roles at Deutsche Bank: