GET EMAIL UPDATES FROM POWERTOFLY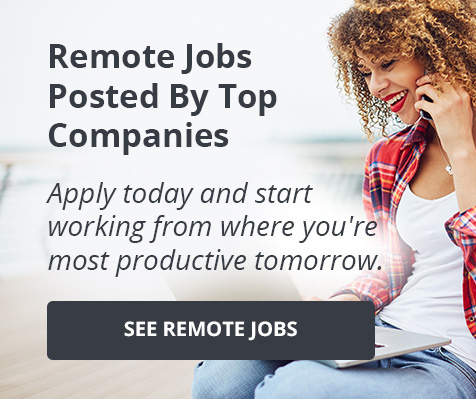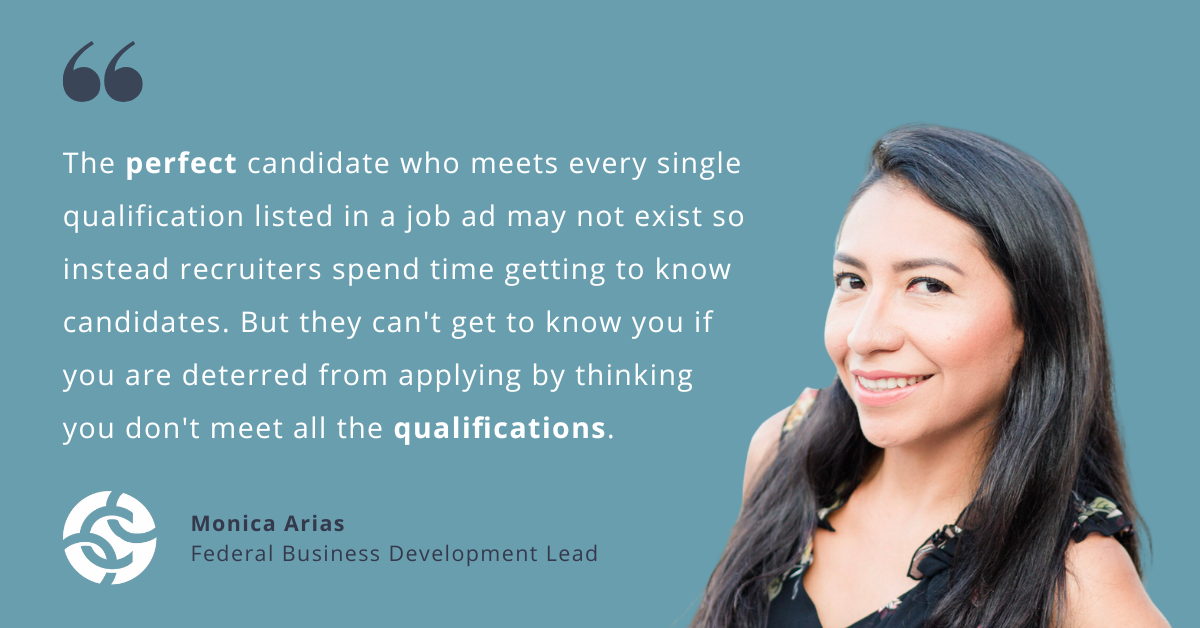 Chainalysis Inc.
Monica Arias of Chainalysis on How Underrepresented Talent Can Break into the Tech Industry
Monica Arias has long been interested in the new and the next. That interest is what drove her to work in national security after 9/11, and in the cryptocurrency space after learning about modern-day crimes committed on the blockchain.
One thing she has noticed every time she's been somewhere new: the importance of having a diverse early team to shape it.
"We need minorities to be willing to take a chance and apply to firms like ours and other tech firms," says Monica, who is currently a Federal Business Development Lead at Chainalysis, a blockchain data platform. "As these companies grow rapidly, we need diverse candidates who can offer diverse thoughts and approaches to problems."
Monica currently works closely with the Chainalysis federal government team to pursue opportunities to support customers that are in need of Chainalysis data to track blockchain criminals and bring them to justice. She was well-prepared for some parts of the job after holding various roles but had to come up the curve on technical skills — which is why she's sure that other candidates like her, from non-technical, underrepresented backgrounds, will be able to do so, too.
We sat down with Monica to hear more about how marginalized people can break into crypto and best position themselves for success in the field.
Connecting to a Bigger Mission
Growing up around DC, Monica got early exposure to federal service. From a young age, she knew she wanted to help represent and advocate for people.
She went to law school, thinking that would be the best path to fulfilling her goals. But living through 9/11 inspired her to support national security missions more actively. That's how she got her first exposure to her now-employer — she brought in Chainalysis for a demo to learn how to on leverage their blockchain analysis tools.
"I've always wanted to be a part of something that had a bigger mission," says Monica. "And the crypto space had that."
It wasn't just any crypto company that interested Monica, though. She particularly liked the company's innovative culture and fast growth.
"Chainalysis is a very open and encouraging place," says Monica, who came in to interview at the startup having studied up on crypto, but never having worked in the field or with blockchain technology.
"The culture is very much about learning, and they've created an environment where they enable you to do so. The underlying foundation is ongoing learning, and soliciting ideas on how to evolve and expand."
Leveraging a Non-Technical Background
Monica gets what it's like to not want to apply to an opportunity because you feel underqualified — that's what happened to her.
"In some conversations, the feedback I received was that I didn't have enough of a technical background and that therefore it would be challenging to go and join a tech firm," she says. "It's a big deterrent for so many people. And it also compounds things. Because if you're a minority or from an underrepresented group, you're already less likely to apply. And if you have no technical background, you're even less likely to do so."
How did Monica break through that? She got creative.
"I had to take a step back and say, 'You know, I have skills. How can I transfer those into a non-technical role supporting a tech firm?" she says.
We asked her to share more about what that process was like, and here's what she said:
5 Tips as You Gear Up to Be Competitive in the Tech Industry
Find firms that are in fields you find interesting. Since you're going to have to do a lot of learning, find a tech firm that is involved in a field you are excited about. Monica found her interest - crypto! She's excited to continuously be learning about the rapidly changing crypto landscape. She added, "the tech industry can be demanding so you need to stay motivated about the work you're doing and believe in the company you're with."
Find firms that are open-minded, too. Interviewing at Chainalysis even without technical skills on her resume didn't pose a problem for Monica. That's because they were willing to look at her in her entirety. "It's not just, 'Do you fit A, B, and C,' but 'Do you have the overall skills and ability to learn and grow in this type of field?'"
Recognize your transferable skills. Monica coaches other people with non-technical backgrounds like hers to start by acknowledging their accomplishments in their own fields. "What have you done? Is it people managing? Because these firms manage people in one way or another. Those and other skills can be leveraged and transferred," says Monica. "Literally, make a list and identify those skills, then highlight those skills throughout your resume."
Remember that most people are in the same boat. "You won't come across too many candidates who have 10 years of crypto experience, because this field is new," says Monica. "The perfect candidate who meets every single qualification listed in a job ad may not exist so instead recruiters — especially those who are good at their jobs - spend time getting to know candidates. But they can't get to know you if you are deterred from applying by thinking you don't meet all the qualifications."
Study up. Monica follows crypto influencers, keeps up with crypto companies on LinkedIn, follows government statements on crypto, and reads reports put out by her firm and others. "If this is your focus, you need to read, talk, and network — just be curious," she says.
Does a job at Chainalysis sound right for you? Check out their open roles!