GET EMAIL UPDATES FROM POWERTOFLY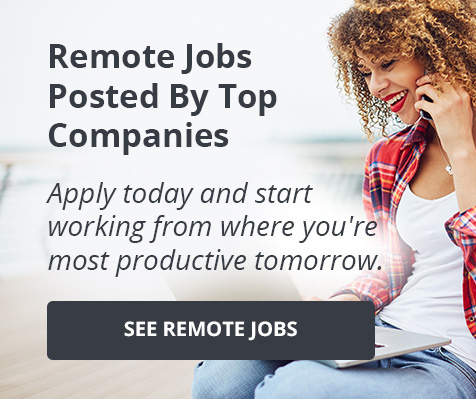 UnitedHealth Group
Join UnitedHealth Group! Nail Your Interview With the Following Tips
💎 Prepare for a UnitedHealth Group job interview and land your next position. Watch the video to the end to get some valuable advice on how to succeed!
📼 Following your UnitedHealth Group interview, you should be prepared to ask your recruiter or hiring manager some questions to get to know them better and learn more about the position. Thao Nguyen, principal recruiter at UnitedHealth Group, tells you more about this and other tips to help you in your job hunt.
---
📼 Want to join UnitedHealth Group? Get an interview with a great resume! It's the perfect way to communicate your experiences, accomplishments, and skills. Remember to tailor your resume to the job, pay attention to the keywords in the description, and highlight how your relevant experience applies. Also, stick to one to two pages, and focus on making it clear, concise, and to the point. (Consistency will make the document easier to read and look more professional.) Summarize your experience at the top, and underscore your contributions in each role. Finally, share your technical skills, certifications, education, and related coursework. Use measurable accomplishments if you can to really demonstrate your background and experience!
📼 When UnitedHealth Group recruiters interview candidates, they evaluate cultural fit. UHG's core culture shines in its values: integrity, compassion, relationships, innovation, and performance. They encourage internal growth, promotion, and diversity within the company. Their vision is to empower employees to do their life's best work. Make sure you align with these core values and be ready to prove it!
UnitedHealth Group Hiring Process: Interview and More
UHG's hiring process includes six basic steps. The first step is the application submission. You can apply directly on their career page or peruse various job boards to view open positions. When applying, you must create a candidate profile in the system. The second step is the application review. A recruiter will review your application and resume to determine if you're a good fit for the role. The third step is the assessment step. Some roles may require you to complete a pre-employment assessment or utilize a digital interview. The fourth step is the phone screen with the recruiter. At this time, the recruiter will discuss the position's qualifications, invite you to learn more about the role, and leave room for any questions. The next step is the hiring manager interview. You'll likely complete two to three interviews, ranging from panel discussions where you meet with multiple people to one-on-one conversations. Once the interview process ends, the next and final step is the offer.
🧑💼 Are you interested in joining UnitedHealth Group? They have open positions! To learn more, click here.
Get to Know Thao Nguyen
Thao is an experienced HR professional passionate about creating and maintaining processes, coaching and training, and relationship building. She is also a collaborative HR partner that provides critical insights to drive immediate and sustainable results. If you are interested in a career at UnitedHealth Group, you can connect with Thao Nguyen on LinkedIn. Don't forget to mention this video!
More About UnitedHealth Group
UnitedHealth Group is a healthcare and well-being company with a mission to help people live healthier lives and help make the health system work better for everyone. Through its family of businesses, comprised of Optum and UnitedHealthcare, you will find opportunities to help them build a modern, high-performing health system with improved access, affordability, outcomes, and experiences. Discover how you can take on a career that makes a meaningful difference in the lives of others as you do your life's best work.