GET EMAIL UPDATES FROM POWERTOFLY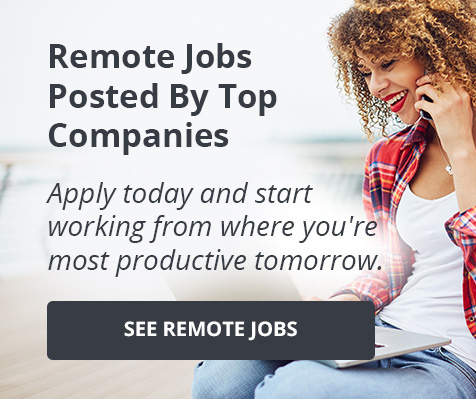 PowerToFly Announcement
In the spirit of transparency, we wanted to publicly share the email we sent to our team earlier today.
---
Team,
Just now we shared with all of you on a call that we are letting go of team members in full time, part time and freelance positions at PowerToFly. We're sending out this note as a follow-up to explain why we made this decision and share how we will support all departing team members .
As a company with a mission to elevate and support workplaces that center diversity, equity, inclusion and belonging, this is the last decision we ever wanted to make. Our internal vision has been to provide continuity for careers by fostering growth through coaching and moving people into different roles if their positions were eliminated at PowerToFly. We'll explain below why this wasn't an option and how we reached this point.
To the people who will no longer be at PowerToFly, please know one thing from us: your work mattered and it will continue to have an impact. We recognize that so much of your work is personal and impacts the lives of so many. Everyday you put yourself on the line to mitigate the many inequities in hiring and retention across companies that come to PowerToFly for support.
To say that what we are doing today feels hypocritical is an understatement, when so much of our work is to center employing, retaining and developing talent on a global scale. And to say we are sorry feels like an empty trope in the current environment. Yet, we want to make it clear for those of you that we're asking to leave: we are truly sorry and want to take accountability for how we got here. This is our fault, not yours and we take responsibility for actions that will be undoubtedly harmful, disruptive and hurtful for you and your families, especially during this time.
Why we chose to make this decision
In 2021, after seven years of not raising capital, we grew by over 120 percent through honing in on products and services for the hyper-growth our clients were experiencing as they also committed to centering the importance of DEIB across their businesses. We raised a round in the first six months of 2022 before the market downturn. We continued scaling the team, tools and operations as we closed the financing.
Were we a better-run company through the middle of 2022? No - we weren't. What's been laid bare as capital has dried up, interest rates increased and our clients reduced spending (and subsequently their recruiting and retention budgets), is that we should have adapted faster as the world around us changed. From now on our focus is to scale more carefully while supporting the work and wellbeing of our team to avoid being in this position in the future.
At PowerToFly our mission is to place and upskill underrepresented talent with the goal of creating a more equitable world. We can't continue on that mission without today's changes. As we met with our board two weeks ago, it was clear that our runway would be dangerously short by the end of 2024 if we didn't choose between investing in new product builds rather than the services that allowed us to scale so quickly in 2020 and 2021.
After nine years of building PowerToFly through changing environments and global crises, we know that diversity recruiting and retention is not a discretionary spending option for companies. Organizations will not function well or grow if they don't invest in talent that reflects the world outside their walls. Diversity recruiting and retention products are, however, budget items that need to be more seamlessly integrated, cost-efficient, ROI-producing and scalable as our clients are forced to tighten their budgets and as we provide free services to our talent community. It's imperative that we build a platform that is more seamlessly integrated, cost-efficient, ROI producing and scalable as our clients are forced to tighten their budgets, and we continue to provide free services to our talent community.
Moving forward this means we'll be laser-focused on building PowerToFly as a platform as a service that can scale through its products first. We always aimed to run a capital efficient company for the last nine years. We'll do that better moving forward by setting up our remaining team for success and by hiring people with the experience and skills to build a highly impactful company in leaner times.
We take full responsibility for hiring too quickly in the run-up to our recent fundraise and for not reorganizing the company sooner around the roadmap we must execute to grow the business through 2024.
To those who are leaving PowerToFly:
We realize that anything we do today is no comfort for the impact this will have on your lives. You gave us your respect, trust, energy and more when you came to work with us.
We have a global team of fifty-five full-time employees, freelancers and contractors affected today. Because we are talking with individuals across over a dozen countries, please give us time today to communicate with each person on packages. Everyone affected has been informed by now. If you are not affected, you can still meet with your supervisor. Please give them until Thursday to first meet with affected team members.
We will not be cutting off access until Wednesday at 5pm EST as we realize many of you are in different time zones and need time to say goodbye, prepare handovers and share personal contact information. We will also set up an email group to answer any ongoing questions. We encourage you to share anything about the team members we asked to leave in the #teamappreciations channel.
Here are some of the general ways we will support people during the transition:
Remaining Pay - Severance:
We will pay all departing team members through December 31, 2022. Individuals that have been at the company full-time for more than two years will receive more severance to support their transition.
Stock:
With the type of stock we have issued being subject to international and national law, we're going to hold two town halls on Wednesday for terminated team members' questions to be answered. Edith, our CFO, will host the meetings. One meeting with focus on Stock Appreciation Rights (SARS) for international team members. Another meeting will focus on Stock Options for U.S. citizens. These meetings are applicable to people who have reached one year of vesting - please log in to https://carta.com/ to review your personal situation. Each departing team member has an ongoing Carta account they can access with their personal email address after their PowerToFly email ceases to work tomorrow.
Incentive Compensation:
We have paid out incentive compensation throughout the year on a monthly basis. Any quarterly incentive comp, or unpaid monthly bonuses will be paid out. (We will prorate based on the start date if a person was hired in 2022).
Healthcare:
Despite our goal to offer the same to everyone affected today, healthcare is also country specific and affects people based on how many hours they work. Amanda Imperial, our Sr. Director of HR, will be sharing details with you on individual levels.
Continuing Education and Mental Health Support:
We are releasing $500 USD per person that was benchmarked for continuing education and mental health support to each person leaving today. Your final check will reflect that added amount.
Hardware:
Anyone who was given a stipend for hardware will be able to keep that equipment. We recognize that hardware specific to your role is central to finding a new career opportunity. Any company software licenses will be revoked when we turn off your PowerToFly email address.
Career Support and Replacement Services:
We have asked Maru Zucchini, our HRBP (Human Resources Business Partner) who leads onboarding at PowerToFly, to switch to offboarding services for the next month. She will release her calendar to everyone affected so that they can sign up to work on their resume, explore options and be referred to our talent advocates who will pitch individuals to PowerToFly clients and companies that our leadership teams have connections into. We will also be asking individuals if they'd like to opt-into a pitch list that we will share more widely. As co-founders we will also write recommendations for individuals.
Alumni Group:
We are setting up a Google Group that will be managed by Maru and Amanda to ask ongoing questions, to share ideas and support. We understand if people do not want to be a part of this group. We will be sharing a sign up sheet later today and tomorrow for you to opt-in.
How we decided who must leave:
As we've said above, we're fundamentally changing how the business operates and scales moving forward. This means we're going to be prioritizing what's most important in this environment and will not be moving forward in the same way with a reduced workforce. We will train up the remaining team and hire for roles that are specific to executing our new roadmap.
We are eliminating or reducing a number of product lines and teams that we can no longer support. We will go into much more detail on Friday about what this restructuring means for the business overall.
EMEA and APAC sales and marketing teams

With the economy contracting even faster in these regions, we will not be able to sell enough of the PowerToFly platform to justify the cost of running teams in APAC and EMEA. To clarify, this doesn't mean we are letting go of all team members in these regions. We are letting go of people who have been working to sell and market in these regions specifically.

Executive Operations support and Communications

With a smaller company to run, we will take on more of the tasks that Executive Operations, Internal and External Communications have supported so that we can put budget into scaling products and systems.

Sales and Marketing

We are re-aligning our Sales and Marketing efforts focused on our priorities for growth in 2023.
We are re-organizing the BDR, AE and CSM teams.
Some B2C marketing team members will be shifted more to the B2B marketing function.

Talent Delivery

The Sourcing Credits product is being eliminated.
Dedicated sourcing is being reduced as client demand has lowered and we've built our self-serve products. If client demand resumes we plan to reach back out to individuals affected in this group.
The Remote Job Board is also being eliminated and remote jobs will be a part of the larger job board going forward.

Paid Mentorship and Coaching services

We are phasing out this product line as we introduce on-demand video courses for people leaders.
What will happen next
We want to honor the incredible work of those leaving by making sure we build an impactful, resilient and successful company. As we said above, we're saying goodbye to people whose work really mattered and will continue to matter. They also brought their whole selves to work each and every day - sharing stories, photos and even inviting us to their gatherings and into homes.
Part of honoring these team members is being clear that we will remain capital efficient and committed to improving as a company by not repeating the mistakes that got us to this point. It's worth repeating what those mistakes were:
We added onto our operating costs by believing we could grow our current business lines while still investing in a new plan for 2023 and 2024. As a result we created inefficiencies we can't afford to repeat.
We were too sure of the resilience of our enterprise clients - we did not expect these companies to lay off or freeze hiring at the rates they did.
We were too optimistic about future fundraising when it's now clear that we're entering a long recession. The consensus among our investors, board and the larger investing community is that companies need at least two years of cash runway in this environment.
On Friday we will hold a town hall meeting outlining our strategy into 2023 and 2024 more clearly. The business is resilient and our runway will give us time to weather this environment while growing products and scaling where needed. One piece of good news: our NPS scores increased in Q3 and we signed many new logos.
We also see that despite the numerous layoffs happening, there are ten million open jobs in the United States. Job seekers will continue to have the upper hand, especially as global population growth slows and demand for skilled workers increases. Each and every one of you who will no longer be at PowerToFly, know that you're more than capable of finding a new opportunity on your career journey and we're here to support you. Again, we are truly sorry for the impact this will have on your lives. And please know that to honor all that you've done here, our goal is to build PowerToFly into a company with a resilient and tremendously impactful future.
Milena and Katharine