GET EMAIL UPDATES FROM POWERTOFLY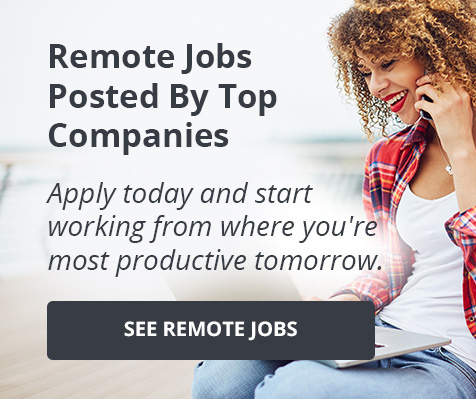 Datadog
Get Ready For the Next Step in Your Career - Prepare For an Interview With Datadog
💎 Going for that next step in your professional career may seem scary. Don't miss the valuable insight from a recruiter at Datadog about their interview process!
📼 Watch this video to get key advice for the next step in your career. In this video, you'll meet Adriana Buss, Senior Technical Recruiter at Datadog, who'll share a walkthrough of the company's application process and what to expect when applying for a job at Datadog.
👉 Datadog is hiring! Check out the company's open jobs:
Senior Product Designer (USA remote!) https://bit.ly/DatadogSrProductDesignerPTF
Software Engineer (USA remote!) https://bit.ly/DatadogSoftwareEngineerPTF
Team Lead, Engineering - Compute (Europe remote!) https://bit.ly/DatadogTeamLeadEngineeringPTF
---
📼 Ready to take the next step in your career by applying for a job at Datadog? Get to know the application process. It starts with the recruiter interview. The purpose is to get to know you better: Who you are, what drives you, and the key elements you are looking for in a role. The company wants to learn more about you and your ideal role.. What does development look like to you? Don't miss Adriana's single most crucial piece of advice for the recruiter interview. "Be as honest as possible with us. Open up to us, and just know that we are your advocates. We are here to help you. We are here to support you throughout the process," says Adriana. The better the Datadog team gets to know you, the easier it will be for them to find you the right position.
📼 When aiming for that next step in your career, it's essential that you research the company you're applying to before starting the interview process. For Datadog, you can go from visiting the company website to exploring the product o watching case study videos (either on their website or on YouTube). Watch some demos, and maybe go on some engineering blogs and read what people say about the company. What is it they like? What is it t they don't like about the product? Form an opinion about Datadog, about the product or the platform.
Ready For the Next Step in Your Career: Show Up As Yourself
Bring your true self to these interviews. At Datadog, they want to see the real you; they want to see who you are.. They want to see your strengths, but also your flaws because all these things are what make you great!
🧑💼 Are you interested in joining Datadog? They have open positions! To learn more, click here: https://bit.ly/Datadog_PTF
Get To Know Adriana
Adriana is experienced in leading complex talent projects and applying search techniques across a global remit. Tech-savvy with an in-depth understanding and appreciation of wider HR and resourcing issues and strategy, she specializes in recruiting Product, Leadership, Engineering, and various corporate functions such as Marketing, Content, Finance, and Legal. Currently, she's looking for great PMs who have a passion for product craftsmanship - to make a product with care, skill, and ingenuity. If you are interested in a career at Datadog, you can connect with her on LinkedIn!
More About Datadog
Datadog is the SaaS-based monitoring and security platform for cloud-scale infrastructure, applications, logs, and more. Datadog delivers complete visibility into the performance of modern applications in one place through its fully unified platform—which improves cross-team collaboration, accelerates development cycles, and reduces operational and development costs.
0:00 Trust in Yourself
0:28 Introducing Datadog
0:36 You Write It, You Run It, You Own It
0:56 Stage 1: Recruiter Interview
1:46 Stage 2: Assessing Your Skills
2:37 The Coding Interview
3:06 Final Stage: What's On Your Mind?
3:39 Apply Now!
#Datadog #PowerToFly #Datadogjob #workatDatadog
#interviewtips #Datadogcareer