GET EMAIL UPDATES FROM POWERTOFLY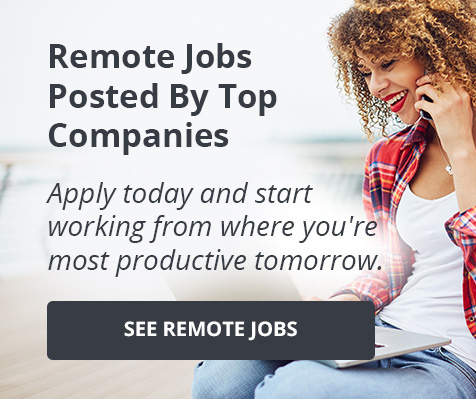 Veracode
These Recruiter Insights Will Help You Through Your Interview Process!
💎 Get valuable recruiter insights to help you in your next job search. Watch the video to the end to learn more.
📼 Every recruiter has insights to help you make your job search more enjoyable. Amy Hansen, principal talent acquisition business partner at Veracode, shares her tips and information about the company. Check it out!
---
📼 Recruiter insights for your resume: Your resume is your foot in the door and the opportunity to be considered for a position. There's no perfect resume, but there are some pointers on what recruiters like to see. First, embrace simplicity. Keep your resume simple, concise, and well-organized. Avoid using obscure fonts, colors, graphics, or photos. The second tip is to keep it relevant. Your resume is a work in progress that you should update for each role you apply to. So, thoroughly review the job description and look for the skills and accomplishments the reviewer wants to see. Then, take the time to pump up your resume and communicate those relevant skills. Third, make sure it's accomplishment-driven instead of just a list of responsibilities. And lastly, ensure that it's error-free. Take time to do spelling and grammar checks.
📼 Recruiter insights for the interview process: There are three different stages within the process. That includes the recruiter screen stage, the hiring manager screen, and the interview team. You'll first meet the talent acquisition teams within the recruiter screen stage. Then, post-discussion, if the recruiters feel there's potential alignment with their business needs, they will schedule time for you to meet with the hiring manager. During your conversation with the hiring manager, the level of questioning will go deeper, and you'll answer behavioral interview questions to assess specific competencies. Finally, they will introduce you to the interview team if the alignment there continues.
Recruiter Insights for Your Responses: STAR Technique
When preparing for an interview, look at the job description and see if there are core competencies that stand out to you. Then, as you're formulating your responses, use the STAR technique. STAR is an acronym for situation, task, action, and resolution. It's a way of organizing your thoughts to facilitate a solid, well-rounded, example-driven response. Think about the situation. What was the goal you worked towards? What actions did you take, and what was the positive outcome?
🧑💼 Are you interested in joining Veracode? They have open positions! To learn more, click here.
Get to Know Amy Hansen
Amy is a talent Acquisition professional with 20+ years of experience building sales/customer-facing teams in high-growth SaaS organizations. If you are interested in a career at Veracode, you can connect with her on LinkedIn. Don't forget to mention this video!
More About Veracode
Veracode delivers the application security solutions and services today's software-driven world requires. Veracode's unified platform assesses and improves the security of applications from inception through production so that businesses can confidently innovate with the web and mobile applications they build, buy and assemble as well as the components they integrate into their environments.