GET EMAIL UPDATES FROM POWERTOFLY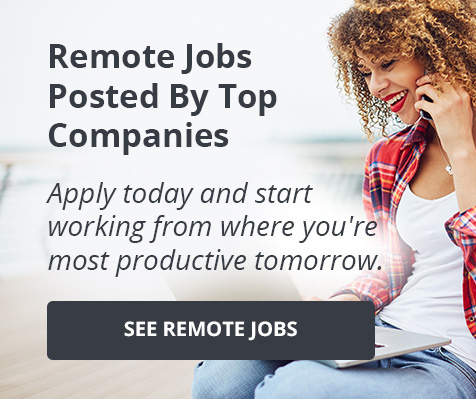 Relativity
Wondering What Technical Qualifications You Need To Work At Relativity? Discover Them Here!
💎Technical qualifications are only part of what you need to work at Relativity. Watch the video to the end to get some insights on how you can prepare for a technical interview.
📼Want to know what technical qualifications you need for different positions? Candice Belasco, a Senior Technical Recruiter at Relativity, shares this and other valuable information with you in this video.
---
📼What type of technical qualifications is Relativity looking for? For engineering, strong programming and coding skills, experience with web technologies and web development, experience with CI/CD, and familiarity with agile and SCRUM methods. DevOps is a plus in many cases. On the product management side, they're looking for individuals who have managed a product roadmap and have experience conducting discovery and usability testing.
For the designers, they look for a strong portfolio that demonstrates and showcases case studies.
📼Showing your technical qualifications is what you are supposed to do in the first interview with the recruiter, who usually looks to ensure that the candidate meets the minimum qualifications, aligns with salary, and has strong communication skills. The second step is with the hiring manager, who does a deeper dive into the resume and looks to ensure that the candidate can meet the job expectations. The third interview is a Zoom phone call that consists of anywhere from two to four segments. Final interview expectations include a coding challenge or real-life product problem, meeting with various members of the engineering and or product teams, and a core values interview with questions targeted towards Relativity's core values.
Do I Have All The Technical Qualifications I Need? - Apply With Confidence!
For those on the fence who feel like you don't check every box, as long as you can perform the fundamentals of the role, apply with confidence. Relativity is looking for the total package, which means a well-rounded person. So just remember that the job description will be your best resource. Keep in mind that most questions they ask will be derived from the job description.
🧑💼 Are you interested in joining Relativity? They have open positions! To learn more, click here.
Get to Know Candice Belasco
Her role is to find top talent for Relativity's Engineering, Product Management, IT, and Security Groups. If you are interested in a career at the company, you can connect with Candice Belasco on LinkedIn. Don't forget to mention this video!
More About Relativity
Headquartered in Chicago with offices around the world, Relativity creates intuitive software that helps law firms, government agencies, financial institutions, and other major corporations quickly find the truth in data. Their journey began in the e-discovery space and evolved to develop broader legal and compliance SaaS solutions.