GET EMAIL UPDATES FROM POWERTOFLY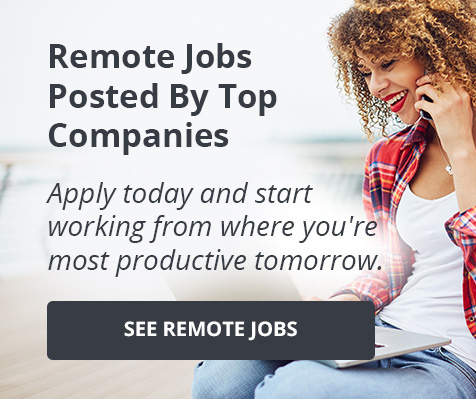 CallRail
Best Tips for your Interview with CallRail - Get Ready to Apply!
💎 Looking for some tips and tricks to prepare for your job interview with CallRail? You've come to the right place! Make sure to watch the video until the end for some valuable insights.
📼 Watch this video to get some tips that will help you prepare for your interview with CallRail. In this video, you'll meet Kristin Marsicano, Director of Engineering, and Jon Cyprian, Talent Acquisition Manager at CallRail, who will tell you about the application process and give you some tips and tricks to crush the interview!
---
📼 Tip #1 for your interview with CallRail: Based on Jon's personal experience as a recruiter, he shares there isn't a "moment" when he knows the candidate is perfect for the job. That said, some vivid indicators naturally give recruiters a better feeling about a candidate, including the research they've done and just their genuine honesty! Transparency about skillsets and what you are looking for in your career journey matters!
📼 Tip #2 for your interview with CallRail: Kristin reveals, "One of the most common hiring misconceptions is that you have to meet all of the criteria in order to even consider applying." That is not true! Being on the other side of engineering hiring for the past seven years, Kristin has seen so many scenarios where the company extended an offer to somebody, even if they didn't meet every single one of the criteria. She recommends that you directly call out how your existing experience matches the job requirements when you apply. Then, if and when you get through to the interview, be prepared to note specific examples that match your experience to the role's needs. Kristin is looking to hire people who can adapt, who have the self-awareness to know what it takes to learn on the job.
Resume Tips for your Interview with CallRail
Jon says there are really only two things to keep in mind when it comes to resume tips. First, a resume over two pages can be too much. But if you still want to present that extra information, Jon recommends doing two submission formats: a short-form and a long-form. The second thing Jon suggests is to submit your resume in a simple form, using either PDF or Microsoft Word. That's because many applicant tracking systems that recruiters use do not accept additional formats.
🧑💼 Are you interested in joining CallRail? They have open positions! To learn more, click here.

Get To Know Kristin and Jon
Kristin is an experienced technical leader, people manager, educator, and mentor with 20 years in the software development industry, including authoring Android Programming: The Big Nerd Ranch Guide. She excels at project and team leadership, and is effective at communicating with technical team members across disciplines and skill levels, as well as non-technical team members and stakeholders. She has experience seeing projects through from inception to implementation. Kristin builds buy-in with internal team members and stakeholders through transparency, collaborative ownership, and consistent practices.
Jon has been with CallRail for more than three years now, first as an Internal Recruiter and currently as a Talent Acquisition Manager. If you are interested in a career at CallRail, you can connect with Kristin and Jon on LinkedIn!
More About CallRail
CallRail is here to bring complete visibility to the marketers who rely on quality inbound leads to measure success. Their customers live in a results-driven world, and giving them a clear view of their digital marketing efforts is the first priority for CallRail. They see the opportunities in surfacing and connecting data from calls, forms, and beyond—helping their customers get better outcomes. CallRail has appeared on best places to work lists and are ranked #1 on G2, but they're not done. They need savvy, innovative people like you to help their customers scale and grow. Are you game?