GET EMAIL UPDATES FROM POWERTOFLY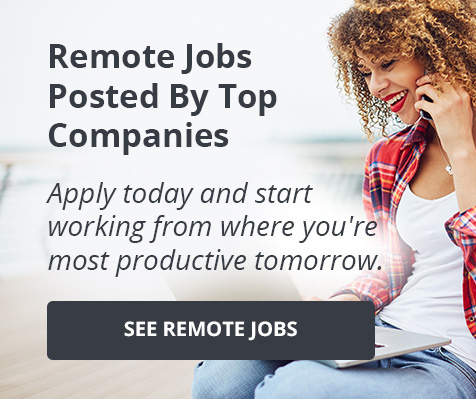 CoverMyMeds
A Day in the Life of Our Customer Support Team
Below is an article originally written by Jessica Behrendsen at PowerToFly Partner CoverMyMeds, and published on October 2, 2017. Go to CoverMyMeds' page on PowerToFly to see their open positions and learn more.
We're looking for folks who have a passion for helping others and want the opportunity to work alongside some truly brilliant and hard-working individuals.
This is how we bill the job for our customer support team and the content is a direct result of the individuals we've already gathered. A valued position in the company, our support team is on the front line, helping doctors, nurses, pharmacists and their staff get the most out of their experience with CoverMyMeds, and ensuring patients get the medication they need to live healthy lives.
We sat down to chat with a few current and former members of the team, Ashley, Caleb, Melissa and Lauren, to get the story on what the job entails and why it's such a popular position. (Spoiler alert: They unanimously agree, it's the people that make this an incredible place to work.)
CoverMyMeds: Thanks for chatting with us, guys! Can you give an overview of your role at CoverMyMeds?
Ashley Trede: I am an account coordinator, which means I help users that call our support line or chat in via our website. When users reach out to us it could be anything from helping choose the correct form, to answering questions regarding features on their CoverMyMeds account. I also work on a few other support projects and assist in the training.
Melissa Richardson: As an account coordinator/specialist-hybrid, my position is a unique blend of normal coordinator duties of inbound support for our users and being a resource of internal support for the account specialist team.
Caleb Ray: I'm an account coordinator, which comes with a variety of intriguing duties — inbound support can mean helping a user successfully submit their first prior authorization (PA), answering questions about CoverMyMeds' features and benefits, why they should create an account and even on occasion, lending an open ear to a user having a rough day. It never gets boring!
Lauren Schneider: I'm an events coordinator on the marketing team, I transitioned from the support team about six months ago. My focus is planning strategies and appearances at trade shows and conferences. With my role, I can work with all four verticals of the business.
CMM: What's the best part of being on our customer support team?
AT: One of the best parts of being on the Support team is being on the front line and helping our users. I have the chance to assist from the beginning of the PA process to the end. Helping users also leads to collaborating with different verticals outside of the Support Team, which is a great opportunity to learn more about what each department does and how the company runs!
MR: Knowing at the end of the day, the work you have done will help other people live healthier lives. There are a lot of jobs out there in the world, but not all of them can give you the satisfaction of helping people daily.
LS: It's such a fun group of people to work with. It's always a great time because there is always great people around you.
CMM: Do you feel like you have the tools & support for growth within CoverMyMeds?
LS: Yes! It was my goal from the day I started at CoverMyMeds to learn about the industry and use that knowledge to further my career. With the direction of my support supervisor, I met with co-workers from each vertical to learn how the support team affects their vertical and how they work with marketing to accomplish objectives. That's how I found my way to marketing.
It was great working on support and learning the nitty-gritty of PA. I gained first-hand experience on how CoverMyMeds makes prescribers' lives easier and patients' lives better. I had not worked in health care before, so seeing it first hand was really the best way to learn what the company does. Now, going to trade shows, when providers ask about the benefit of CoverMyMeds and how it works, I'm very equipped to talk to them about our solution.
CR: I started at CoverMyMeds as an account specialist and transitioned within the department to an account coordinator. I could not have done this without the support and guidance of my supervisor and the rest of our support leadership team. One-on-one meetings are a standard practice, but CoverMyMeds makes sure these meetings are valuable.
The usual leadership barriers you see in other companies don't exist here so it's not surprising the support team does an amazing job at supporting our team. Core Values aren't uncommon, but at CoverMyMeds we truly embrace them daily.
CMM: What's your favorite part about working at CoverMyMeds?
LS: The people! It's an awesome feeling to come to work every day and be surrounded by passionate people that support you and want you to be successful.
MR: My coworkers! I love working for a company that employs such intelligent and interesting people. Everyone is helpful and kind. I know I cannot have a bad day in a company with such wonderful individuals.
AT: Being surrounded by brilliant, hard-working people who are passionate about their work.
CR: The location, the mind-blowing lunches our culinary team create, our dedicated and supportive executive leadership; however, at the end of the day, it comes back to our Core Values.
Interested in applying for a position on the support team? We're Hiring!