GET EMAIL UPDATES FROM POWERTOFLY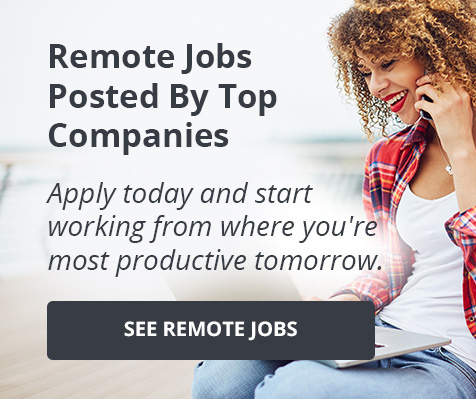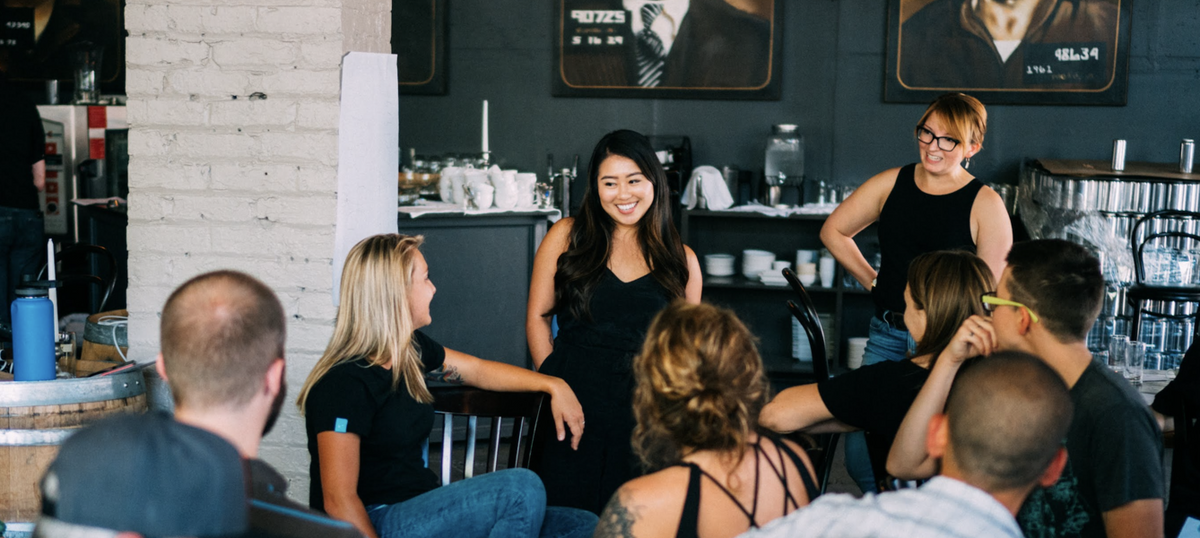 Irena Lam and Sheilin Herrick at the Summer 2018 Karat Offsite. Photo credit to the incredible Andy Leong.
Karat
Why I Joined Karat
By Sheilin Herrick
Below is an article originally written by Sheilin Herrick at PowerToFly Partner Karat, and published on October 30, 2018. Go to Karat's page on PowerToFly to see their open positions and learn more.
After my first meeting with Karat co-founders Mo Bhende and Jeffrey Spector I was interested at least and all-in at most. They were doing something different, something that mattered and had the opportunity to change the course of lives. Interviewing may sound like a simple way to make software engineers' and recruiters' lives easier, but doing it with humanity in mind, fairness as the goal, and rigor as the standard is hard -- and necessary. Interviewing is the gateway to a good job. Improving it can change countless lives.
Mo and Jeff's passion for the business is palpable and the problem Karat is solving is real. When I recapped the meeting with my husband he said, in a very prophetic kind of way, "these are your people. Don't even talk to anyone else. This is where you should be."
Leading marketing at Karat wasn't my only job opportunity at the time. However, I'm reminded every single day of why it was (and is) the right choice. I wanted to do something different, something more fulfilling, something with a crystal clear north star. So here's why I joined.
Seattle's best kept secret
It was serendipitous that I found Karat. They had a solid product market fit. The company had built an impressive book of business by strategically direct selling to the right prospects, client testimonials, and word of mouth. Karat had it all. Real problem + proper product market fit + real working solution = marketer's dream come true.
No one needs another recruiting tool
Prior to accepting my offer, I reached out to Melissa Minor, an experienced technical recruiter. I tried to explain to her what Karat was in order to get her feedback and advice, which would surely be useful to me as the company's first head of marketing. I clearly failed.
"Oh my God, no one needs another ATS type tool that thinks it can find candidates for you." She continued, referring to recruiting tech talent, "it's especially bad in Seattle and San Francisco. Someone has to come up with a better way."
Addressing this kind of deep frustration is what marketers live for.
So I asked, better prepared to describe the problem, "well, what if I told you you didn't have to do those first-round interviews anymore? You could just get the qualified candidates onsite. What if someone else did it and was actually better at it?"
She responded, "yeah, that would be amazing, if someone could actually do that."
So there I had my answer. I had to join Karat.
Pouring marketing fuel on the fire
I wish I could show you the graph of our inbound lead and pipeline development activity since we started working with local journalists to get a little coverage, developing content, promoting it, and integrated it into our sales prospecting approach. I can't. But trust me, it's good. It's "up and to the right" to the max. We haven't even scratched the surface.
Now, the challenge is to focus. We have so many great stories to tell, which ones do we keep to hold close, waiting for the right time, and which ones do we tell now? Inclusion strategies? Just how much power should you give AI in the hiring process? How much candidate experience really matters for retention? We can talk about all of it. Most days it's very, very hard to know which is the right direction to focus the conversation. But we're figuring it out. (If anyone wants to talk to me about the story they wish Karat was telling about technical interviewing, hit me up, I'm all ears).
We are removing limitations on economic potential of companies and candidates
As a woman who went to a relatively unknown school, I am quite confident I was on the receiving end of resume bias more than once. I was overlooked, underestimated, and not given the same tools and experiences as other students until much later in my career. For example, I and many of my peers struggled to get an internship, and when I did I found out that it was fraudulent. Try finding a Stanford business undergrad that experienced that (and if you were and did, I want to hear about it).
Working at Karat has allowed me to dive deeper into the issue of economic inequality exacerbated by an inequitable approach to recruiting. I'm not the only skilled person who was overlooked due to resume bias. It's a big problem that affects both companies and candidates.
The average company assesses very few direct applicants. They're the ones that didn't get picked out of a stack of resumes at a career fair or proactively contacted on LinkedIn by a recruiter. They're overlooked. While many companies continue to use archaic selection, sourcing, and recruiting approaches (or, perpetuate those archaic methods with AI), they'll never know if there is a diamond in the rough with incredible potential. By not being assessed, that same talent is experiencing significant limitation of their economic potential.
Setting aside the fact that I'm not a software engineer, I have to wonder: would my career have been different if I were given more shots at an interview with more companies? Yes, almost certainly. Would it be better and easier? For a long time I thought so. Now, I'm motivated by the mission we're on. When you're on a mission, "easy" doesn't matter.