GET EMAIL UPDATES FROM POWERTOFLY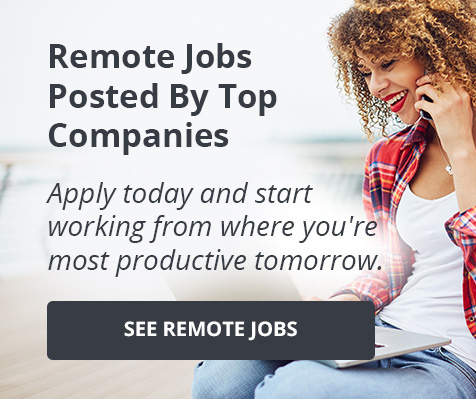 Chainalysis Inc.
Chainalysis Interview Tips From a Recruiter
💎 Don't miss these tips for your interview with Chainalysis! Learn more about this company's amazing mission within the crypto industry.
📼 Watch this video from Chainalysis to learn how to prepare for your interview. Molly Gancsos, Recruiter at Chainalysis, shares some insights on what it's like to work at the company.

---
📼 At Chainalysis, they feel it's critical to build diverse teams. Their studies literally prove that a diverse workforce results in improved processes and faster and better business solutions. But more than that, the scope of the work done at Chainalysis itself is highly diverse. And so, they're building internal teams to reflect the diversity of the external solutions that they deliver.
📼 Since she joined Chainalysis, one thing that has been incredibly surprising and refreshing for Molly is the level of respect and pride that everyone has in working there and in their roles. As she says, "It's a very low ego environment. People genuinely want your feedback and genuinely want to collaborate."
Prepare For Your Interview With Chainalysis With This Tip From A Recruiter
As Molly notes, soft skills are incredibly valuable, with their importance equal to technical skills. And one of the soft skills that Chainalysis truly values is intellectual curiosity. At Chainalysis, you'll find a level of intellectual curiosity threaded throughout individuals. It's an essential quality since the team operates in the brand-new cryptocurrency and blockchain analytics space. (Talk about uncharted territory!) So, their people must have the desire to learn more about it and seek out information.
🧑💼 Are you interested in joining Chainalysis? They have open positions! To learn more, click here.
Get to know Molly
As the youngest of four girls (Go ahead say it, "Your poor father!"), one might say Molly's been a people person since the day she was born. As a kid, she looked up to her siblings and observed everything they said and did. To their dismay, this led to near-constant questioning of their behaviors. "Why" was her favorite word. Today, she still asks people "why," although now respondents give her permission to ask questions and pry into their lives. Her passion is delivering new, more meaningful, and powerful ways to listen creatively to people and then turn those emerging insights into ideas that generate results. Molly's worn many hats in her career thus far—manager, recruiter, fundraiser, salesperson, researcher, writer, marketer, and event planner. As a result, she has a unique ability to manage multiple projects and navigate complex challenges.
More About Chainalysis
By now, you may be familiar with cryptocurrencies and their mainstream growth potential. Unfortunately, a rapidly growing ecosystem can mean an increasing number of bad actors trying to take advantage of it. At Chainalysis, they believe in building trust between the key players in this space—law enforcement, regulators, cryptocurrency businesses, and financial institutions—so the industry can continue to grow. Chainalysis powers compliance, regulatory, and investigative software that detects and prevents activities on the blockchain like money laundering, terrorist financing, child exploitation, ransomware, and more. You may have heard about their role in solving the Twitter hack, assisting in counter-terrorism financing, or taking down the largest child exploitive material website in the world.