GET EMAIL UPDATES FROM POWERTOFLY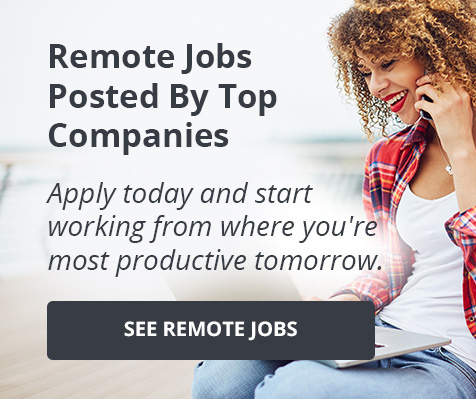 New Videos
Get hired at GoTo! - Prepare for your job interview
💎 GoTo recruiters know that in an interview, there is no specific point that indicates whether someone will be the right fit for the role. However, the first few minutes always project the direction it will go. Watch the video to the end to get some tips to succeed.
---
📼 GoTo has a specific interview process. Marco Osoy, talent acquisition team manager, answers a few questions to help you through the selection stages.
📼 Want to join GoTo? An interview is the first step. And the key is showing enthusiasm. Someone who starts the conversation with a lot of energy and demonstrates interest will make the process easier. Recruiters strive to have more natural dialogues rather than feel they are pushing people for information. So if someone has excellent communication skills and displays excitement, this will set them up for greater success.

📼 Feeling anxious? GoTo knows that an interview process can make you feel nervous. For that reason, recruiters typically lead with the most popular question ever: tell them something about yourself. And they ask it for two reasons. First, it's an icebreaker that will lead to a more natural conversation. And secondly, it allows them to assess the ability of someone to speak about themselves.
GoTo's interview process
Every process is different, but GoTo follows some common steps. Number one: pre-screening. Here, they cross-match your resume against the job requirements. Number two: screening. They validate the information you provided on your resume and ask questions about your past experiences in similar roles. Number three: hiring manager interview. The hiring manager will dive deeper into your professional background and prior experiences in similar positions. They might ask questions about how you overcame challenges and turned them into business opportunities. Next comes the panel interview. A group of subject matter experts will interact with you simultaneously. They will focus their questions on your ability to communicate ideas, solve problems, and your experience with the skills that the position requires. Lastly, there's the hiring decision. Here, you'll get more information about the next stages of the hiring process or details about where you need to improve to move forward at GoTo.
🧑💼 Are you interested in joining GoTo? They have open positions! To learn more, click here.
Get to know Marco Osoy
Marco is outspoken, enthusiastic, and proactive. Goals, honesty, and responsibility are his best allies. If you are interested in a career at GoTo, you can connect with him on LinkedIn. Don't forget to mention this video!
More about GoTo
GoTo's flexible-work software – including GoTo Connect, GoTo Resolve, Rescue, Central, and more – is built for small and medium-sized business IT departments but powerful enough for the enterprise. By creating secure, easy-to-use software, GoTo is committed to ensuring time at work is well-spent so that time outside of work is better spent. With over 3,000 global employees and over $1 billion in annual revenue, the remote-centric company's physical headquarters is in Boston, Massachusetts, with additional offices and thousands of home offices in North America, South America, Europe, Asia, Australia, and beyond.