GET EMAIL UPDATES FROM POWERTOFLY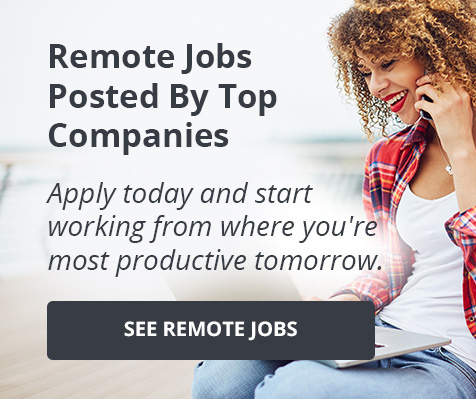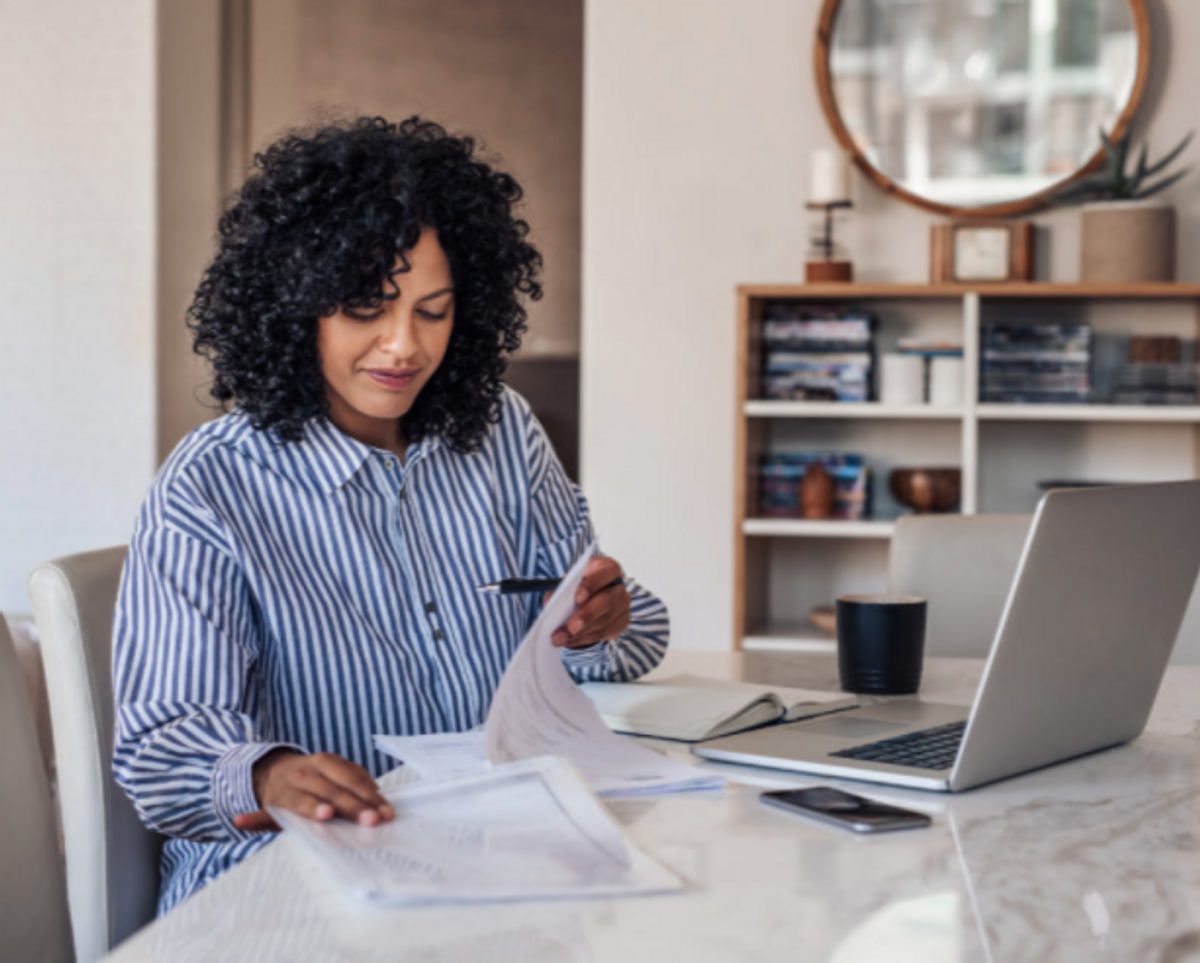 Equinix
How Equinix Seamlessly Turned-On Remote Working During COVID-19
By future-proofing its IT infrastructure, Equinix was ready for the pandemic's surge in remote employee traffic
Below is an article originally written by Greg Ogle, VP, Global IT Infrastructure at Equinix, and published on March 15, 2021, in Equinix's blog. Go to Equinix's company page on PowerToFly to see their open positions and learn more.
The author and motivational speaker Dennis Waitley is famous for saying, "Expect the best, plan for the worst and prepare to be surprised." At Equinix, we put these words into action for ourselves and our customers, with one important modification…we like to plan for success!
This strategy was really put to the test in late January 2020, when all of our Asia-Pacific employees were sent home due to the sudden outbreak of the global COVID-19 pandemic. And as practically every business around the world experienced, a massive worldwide employee shift to remote working soon followed. None of us knew how long this temporary situation was going to last and that unpredictability presented us, our employees and our customers with new challenges and successes.
One of the most important learnings we've implemented was to apply a 5 to 10 year vision to our IT infrastructure planning. This helped us to meet the pandemic's unforeseen and unprecedented remote user demands. A year later, I'm reflecting on our experiences and the best practices we deployed to future-proof our IT infrastructure and prepare ourselves and our customers for a surprise of this magnitude ꟷ and how we were able to just flip the switch overnight to "remote."
Transforming to a more agile, digital infrastructure made remote working a non-event
Even before the pandemic, digital leaders on Platform Equinix, such as Dropbox, Netflix and Zoom were transforming their legacy infrastructures to meet the needs of a more mobile and distributed user base ꟷ and we were no different. By working over the last decade to expand our flexibility, scalability and security, we were already ahead of what was to come from the pandemic. As a result, in the grand scheme of things, we only had to make some minor adjustments to our digital infrastructure to accommodate the significant shift in workload traffic. Future-proofing our IT infrastructure over the years helped us make the huge transition to a work from home (WFH) environment a non-event for our IT organization and, more importantly, our more than 9,000 employees and the 10,000+ businesses we serve.
Intentionally designing for mobile gave us a head start
Over a decade ago, we could see how businesses around the world on Platform Equinix® were becoming more distributed and mobile. At that time, we made a conscious choice to design our digital infrastructure for mobile remote workers, whether they were or not.
The workforce collaboration tools we deployed, such as Microsoft Teams, Yammer and Zoom, made it easy for employees to start working together remotely from day one. And our virtual desktop infrastructure (VDI) allowed us to quickly onboard and support our global employees and contractors.
Distributing and scaling Zoom for instant global collaboration
As with many of our customers, Zoom was one of the key collaboration tools our company used to maintain remote working productivity during the pandemic. As a result of seeing the rise in Zoom traffic early on, we split our existing Zoom infrastructure into regional subnets and added some new ones globally. We also routed the traffic around our virtual private network (VPN) infrastructure to deliver the best quality of service (QoS) possible to all our global users. What happened was amazing ꟷ all of a sudden, the entire company was seamlessly collaborating without missing a beat! Between March 2020 and March 2021, our Zoom meeting minutes increased 718% from more than 4 million to over 35 million! We highly recommend deploying this best practice of segmenting specific high volume, latency-sensitive workloads to deliver the best QoS for the greatest user experience possible.
…we only had to make some minor adjustments to our digital infrastructure to accommodate the significant shift in workload traffic."
Reinforcing VPN performance for greater remote access security
For many digital businesses supporting remote workers, VPNs are the main gateways between company resources and remote workers. Early in the pandemic, many network service providers (NSPs) saw huge spikes in VPN usage ꟷ for example, AT&T experienced a 700% surge in its customers' VPN traffic.[i]
This was one area that we focused on in the year prior to the pandemic ꟷ replacing our VPN to make sure it was as secure and reliable as possible. This turned out to be a prophetic decision ꟷ when the pandemic hit, we didn't have to worry about the VPN gateways becoming bottlenecks due to the shift in traffic from our employees suddenly working from home. As a result, during that fateful weekend in March, when all of our U.S. employees went home, we were able to make simple, fast adjustments that enabled us to continuously serve our global employees without missing a beat. We just quickly upgraded our connection to our Silicon Valley and London corporate data centers to 10 Gbps and expanded our IP address pool.
The following diagram outlines our timeline for our WFH infrastructure:
Equinix Work from Home Infrastructure Preparedness Timeline
Our cloud smart strategy accelerated everything
Our efforts to support our remote workers happened in parallel with our "Cloud Smart" digital transformation strategy, which helped us accelerate everything we were doing. As we see with many of our customers' digital transformations, this type of strategy enables companies to make effective use of digital technologies, such as cloud and SaaS platforms. For us, this meant leveraging a combination of technology components to efficiently and cost-effectively deploy our applications and services. A large part of that strategy included migrating 80% of our business apps from a legacy, on-premises infrastructure to an optimized IaaS platform – VMware Cloud on AWS.
We highly recommend deploying this best practice of segmenting specific high volume, latency-sensitive workloads to deliver the best QoS for the greatest user experience possible."
Flexible infrastructure and internal support made all the difference
The highly flexible nature of our digital infrastructure gave us the elasticity to add the capacity we needed to support all of our remote worker environments. In addition, our expert IT Services organization was also well prepared to support our remote workforce. We emailed tips and tricks weekly to our employees and leveraged an E-Bot AI chatbot tool that automated the process for solving simple IT issues. And one of the things that I am most proud of after making these minor adjustments to our digital infrastructure is that we've had zero internal customer escalation calls!
Preparing for the new normal
We realize the world has dramatically changed for us and our customers. We will continue to plan ahead for a mobile, remote workforce by enabling a lot more flexibility for our employees to work in our global facilities, as well as remotely.
Another area we are looking into is new automation tools designed for enhanced mobility and seamless interaction. For example, "touchless meetings" enable you to enter a conference room and your Zoom meeting will automatically start up on your laptop. We will be launching Zoom Phones globally to replace all existing office phones for a simple, easily accessible experience.
People still make the biggest difference
We've talked a lot about the technology and tools that enabled us to quickly pivot our global digital infrastructure and QoS to support remote workers as efficiently and effectively as possible…but the real heroes here are the dedicated members of our global IT organization. As our CEO and President Charles Meyers said at our recent IT Offsite meeting:
"It was an extraordinary year, and one that, in many respects, we would probably prefer not to repeat. We experienced unprecedented challenges, as a company, as individuals and as a society. But, in the face of adversity, we rose to those challenges together…….revealing the true "Magic of Equinix" and demonstrating the resiliency of our culture. Teams around the company showed up in service to each other, to our customers and to our communities. Quietly and with exceptional professionalism, our IT organization played a huge part in helping us navigate the many challenges as we transitioned to the realities of working from home. By providing the tools and technology we needed to remain productive, they made it possible for us to continue to advance our strategy and deliver for our customers, supporting our role as the world's digital infrastructure company."
Ultimately, our customers are incredible role models for how digital leaders deploy visionary best-practices throughout the digital transformation journey. Our customers' transformation use cases demonstrate how implementing fundamental digital infrastructure building blocks enables them to future-proof their businesses and proactively adapt to planned and unforeseen conditions.
To learn more about how Equinix can help you build and create digital infrastructure that can prepare your IT organization for whatever comes its way, check out our Digital Leaders eBook.