GET EMAIL UPDATES FROM POWERTOFLY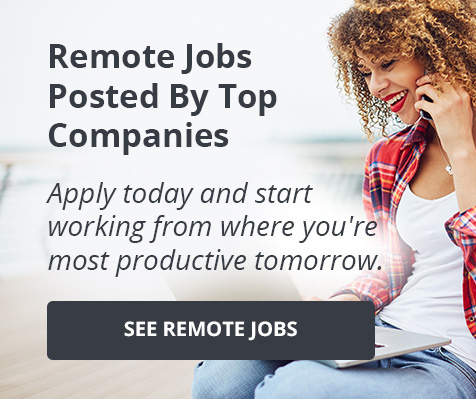 Moov Financial
Get Your Resume Past Moov's Applicant Tracking System by Following These Suggestions!
💎Passing an applicant tracking system is the first challenge in a new position. Watch the video to the end to learn how to get hired at Moov Financial.
📼 The applicant tracking system helps recruiters search for the best candidate. Kristi Mark, Manager of Talent Acquisition at Moov Financial, goes over Moov's application and interview process and gives you some insight on how to prepare for it!
---
📼Get your resume past the applicant tracking system following three tips. First, look at the job description, and make sure you understand the qualifications needed and what the responsibilities are. Secondly, make sure your resume has some of the qualifications that match what the company looks for. Lastly, add something to your objective or even a cover letter that shows why you're interested in Moov Financial.
📼 To get past the applicant tracking system, start by doing your research. Moov loves hearing what people have learned about the company and there's a lot of information out there. Also, express why you want to work there and what you feel you can bring to Moov Financial. Since Moov Financial is 100% remote, the whole process is also remote, so try to solve any technical issues before your interviews, and don't forget eye contact during every meeting!
Once Past The Applicant Tracking System, The Process Begins!
What does the interview process look like at Moov Financial? Once you have received that email saying they're going to be moving forward with you, you'll have a preliminary phone interview with the recruiter. Secondly, you're going to have a virtual meeting with the hiring manager. If it's a technical position, then you're going to have a practical meeting with two engineers. After that, you would be in a meeting with three of the team members that you potentially would be working with. If it's a non-technical role, you're going to have 3 to 4 meetings with hiring managers or directors from different areas in the company. If you are on the sales side of things, you're going to have an email scenario or a presentation that you put together, and then you will present those in front of the VP and the hiring managers. After all the interviews have been conducted, Moov will ask for some references.
🧑💼 Are you interested in joining Moov Financial? They have open positions! To learn more, click here.
Get to Know Kristi Mark
Kristi Mark helps create and execute an aggressive recruiting strategy to build durable A-player teams while building relationships across the company to ensure they are proactively working on everyone's needs before they arise. If you are interested in a career at Moov Financial, you can connect with Kristi on LinkedIn. Don't forget to mention this video!
More About Moov Financial
Moov Financial is the payments processor devoted to delighting users. They believe moving money is an essential building block of every software company. Instead of dealing with user onboarding, compliance, and becoming a payments expert, they make money movement dead simple, freeing businesses to focus on what matters most. Every company will become a fintech company, and Moov is the platform developers will use to get there.