GET EMAIL UPDATES FROM POWERTOFLY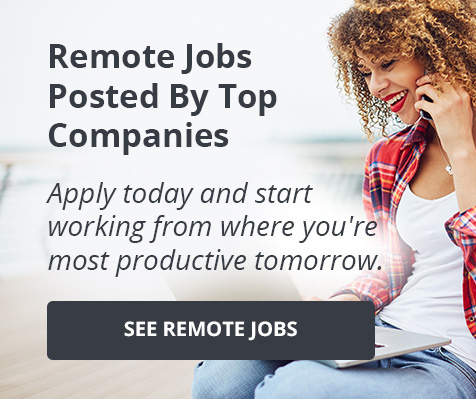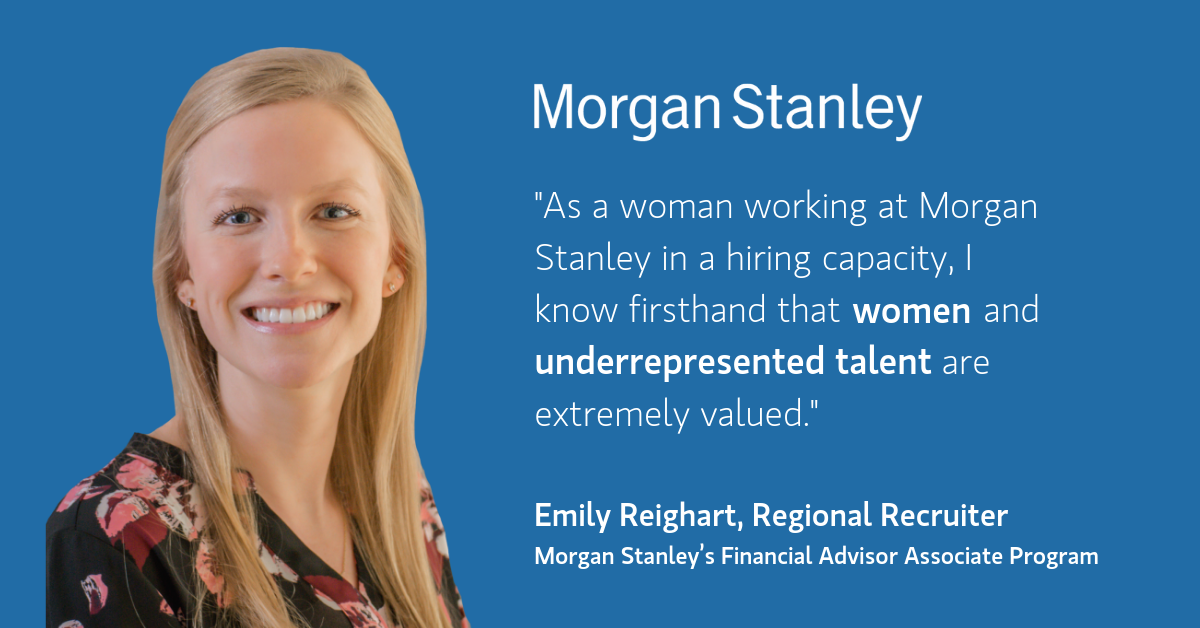 Morgan Stanley Technology
Want to Be a Financial Advisor at Morgan Stanley?
Meet Emily Reighart, Regional Recruiter for Morgan Stanley's Financial Advisor Associate Program
Morgan Stanley is hiring for their Financial Advisor Associate Program. We sat down with Emily Reighart, Regional Recruiter, to learn more about what kind of person makes a good fit for the program and to get her tips for acing the interview. Read on to learn more!
---
What traits are you looking for in your next team member?
Emily Reighart: Camaraderie, respect, professionalism… someone who is willing and able to speak up and share their opinion and ideas.
Why do women and underrepresented talent feel they can thrive at Morgan Stanley?
ER: As a woman working at Morgan Stanley in a hiring capacity, I know firsthand that women and underrepresented talent are extremely valued. Morgan Stanley frequently shares firm-wide stories and celebrates female employees who have seen success and made an impact in their roles. The firm is supportive and encouraging to women who desire to pursue leadership positions within the industry.
What does the interview process look like at Morgan Stanley and how long does it usually take?
ER: Once a prospective candidate completes and passes assessments as part of our online application, they are moved forward to speak with a recruiter. From here, the candidate will complete an online video interview. If selected to progress, he or she may meet in person with a hiring manager and complete a business plan; the business plan outlines their game plan for success as they build up their book of business as a financial advisor.
What's a hot tip about your interview process that you can share with the PowerToFly community?
ER: While there are multiple steps to the process, taking the initiative to get them done allows you to control the hiring timeline and shows your initiative. Also, if ever your application is not moved forward during a certain point in the interview process, you're always encouraged to try again in 3 months' time!
Can you relay an encouraging anecdote about someone who was hired by your company who may have thought it was a long shot, or they applied multiple times?
ER: This happens more often than you might think! Many candidates have reattempted the online application assessments more than once and have still joined the firm.
What do you love most about working at Morgan Stanley?
ER: I love working for a large firm, as the opportunities here are many. Morgan Stanley offers a collaborative culture, and my colleagues - direct and indirect - have always been respectful and friendly.
Morgan Stanley is an equal opportunity employer committed to diversifying its workforce (M/F/Disability/Vet).