GET EMAIL UPDATES FROM POWERTOFLY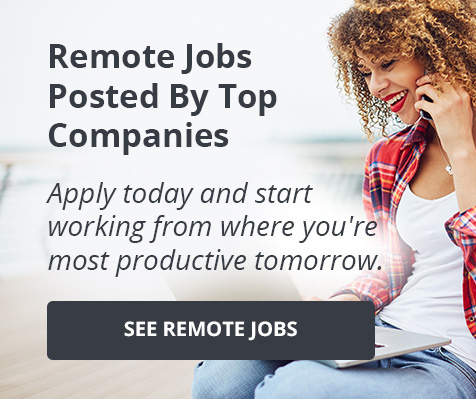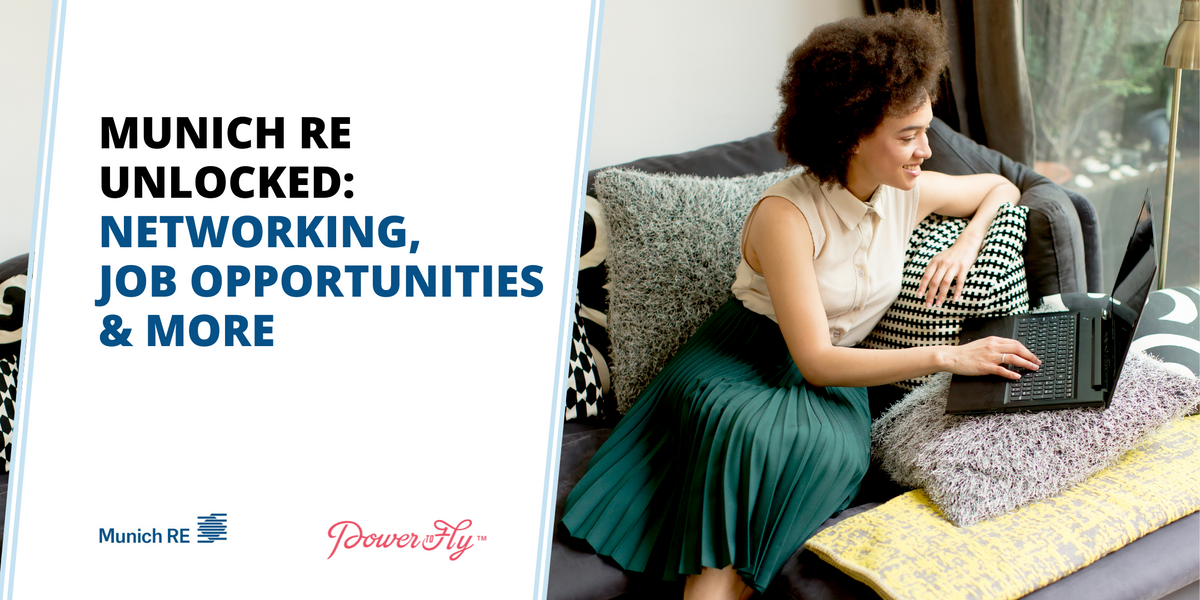 Munich RE
Munich Re Unlocked: Networking, Job Opportunities & More
On November 4th, 2021, a few of Munich Re's senior women technology leaders joined us for a virtual networking event to share the inside scoop on life at the world's foremost reinsurance company.
Besides lending their personal stories and experiences, the team talked about how Munich Re harnesses data science to develop essential products that will lead them into the future.
The event kicked off with an introduction to Munich Re from Sandra Chefitz, VP of Integrated Analytics.
"What we do in a nutshell is employ data science and engineering practices to deliver innovative solutions for assessing and managing life insurance," Sandra explained. "We started as primarily data scientists, actuaries, and engineers, but have evolved into something a little bit more interdisciplinary as we've built, deployed, and sold our solutions." More information about the Integrated Analytics team can be found here.
Sandra then led a candid Q&A session with Mary Forrest, President & CEO, North America (Life & Health).
So, how exactly does Mary describe reinsurance?
"To friends of mine that are not in the insurance world, I say we basically insure the insurance companies," she said, adding, "So, most people think that when they go to an insurance company, that's the company they deal with and that all their needs are covered. And it's just not the case."
Munich Re has invested heavily in analytics and engineering functions to support their digital strategy. Mary highlighted her passion for technology and the company's focus on transforming back-office operations. "I want to be at a point where our systems are sophisticated, and our upgrades are a lot easier in that we can move with the times a lot faster," she said.
Next, we moved into aTech Talk featuring Pragnya Srinivasan, Senior Data Engineer, and Julia Druce, Manager, Data Science.
Pragnya and Julia touched upon their engineering responsibilities. They also showcased one of the company's flagship products, a point of sales risk assessment tool that allows them to integrate analytics with action.
"Each of us plays a different role in the product life cycle, but we try and resolve intriguing problem statements that help make us the remarkable team that we are," Pragnya noted.
Following the Tech Talk, we pivoted into our interactive panel discussion. We had the chance to hear from June Quah, Assistant VP, Integrated Analytics, and Marielle Jurist, Data Scientist, Integrated Analytics, who appeared alongside the rest of the team.
"We believe it's very important to give people the opportunity to focus on physical and mental wellbeing and to nudge them to make the right choices," June shared when asked how Munich Re takes care of its people.
Next, we circled back to Julia, who elaborated on the company's brand-new point of sale instant decision system for life insurance and the need for cross-collaboration.
"There's a lot that we're looking forward to there and incorporating new data sources, building new models, and optimizing the project," Julia said. "And of course, to do that, we have to work really closely internally to get good feedback and peer review."
Marielle then talked about the impact of Covid-19 on the team as a whole and how they adjusted.

"We're really used to communicating with each other; online communication is essential. We're also tech-savvy, so working remote has been an easy pivot for us," Marielle said. "We have online team building events on Fridays. We have our virtual cantina, connect with our peers, play virtual games.".
After that, Pragnya returned to discuss how Munich Re's data engineers are continually striving to improve processes and impact operations. She explained that the team is always developing automated solutions for clients and pointed to an exciting environmental project centered on reducing carbon emissions in the atmosphere.
"It makes me incredibly proud that as an engineer at Munich Re, and as an earthling, I am able to work towards an environmental cause alongside technological advancements," Pragnya said.
We wrapped up the discussion with live questions from our audience, and our panel shared the best advice they had received throughout their career journeys.
Marielle recalled insights a professor once shared with her to seek out job opportunities where women held roles she could envision for herself. "It's not a hard-fast rule, but that's one of the reasons why I joined this team. This company, we're pretty much a 50-50 split between women and men in our department," Marielle said, "And it's kind of just been a guiding arrow for me. If I see women doing things that I want to do; like that's where I belong," she concluded.
Finally, we divided into breakout sessions to connect attendees with Munich Re team members, so they could learn more about open roles with the company and have additional questions answered.
Munich Re is hiring! For more information on open roles and to learn how you can join the team, visit the company on their PowerToFly page today.