GET EMAIL UPDATES FROM POWERTOFLY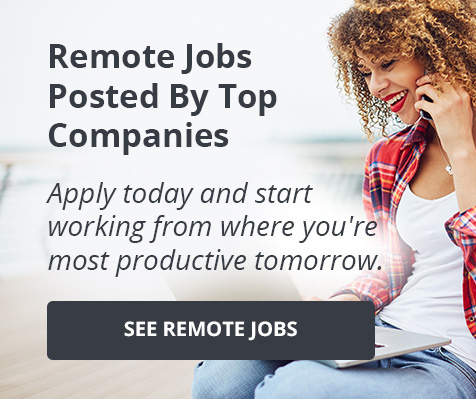 Thumbtack
Remote Jobs Are Here To Stay. Join Thumbtack And Work From Home!
💎If you want to apply for remote jobs make sure to complete each section of the application. When possible, highlight the skills that are most conducive to a virtual environment. Watch the video to the end to know what skills you can showcase to succeed.
📼Wondering about application processes for remote jobs? Linda Ruiz David, Technical Sourcing Manager at Thumbtack, goes over the company's application process and gives you a few insider tips on how to rock your next interview!
---
📼 Remote engineering jobs follow a certain application process at Thumbtack. Typically, applicants will have a 30-minute recruiter screen or an exploratory hiring manager chat as a first step. This is followed by a 60-minute technical interview conducted by a Thumbtack engineer. You'll be evaluated on problem-solving, coding, collaboration, and learning. Once you've passed the technical assessment successfully, you'll be invited into a virtual onsite, at which point you'll be given two hands-on coding questions, two system or feature design questions, and an experience interview with an engineering leader. You should be prepared to talk about projects you've led, challenges you've faced throughout your career, and how you've addressed these obstacles, what you've learned.
📼Technical interviews for remote jobs require you to show several skills. You should feel confident to showcase problem-solving, coding and systems design, technical communication, and learning. For the technical communication pillar, make sure to describe to the interviewer what you're doing while you're building the solution, this gives them insight into what you're thinking and helps make it easier for them to give you hints on how to do something differently or take a different approach. How you respond to this new information is going to be part of the learning pillar.
Remote Jobs In Inclusive Workspaces - Thumbtack Is Your Place!
At Thumbtack, they build, measure, and hold themselves accountable for diversity, equity, and inclusion in everything that they do. They have standardized interview methods, which means that everybody is evaluated the same. They also have eight employee resource groups, which are identity-based communities that foster a sense of belonging within the company. They also know how important it is to build inclusive products. They uncovered potential areas for platform bias and launched company-wide product initiatives to help address them. DEI is everybody's job at Thumbtack!
🧑💼 Are you interested in joining Thumbtack? They have open positions! To learn more, click here.
Get to Know Linda Ruiz David
Linda believes in developing equitable hiring practices that inevitably enhance candidates' and hiring teams' experiences. She also believes that balanced teams in healthy, inclusive environments work better together. If you are interested in a career at Thumbtack, you can connect with her on LinkedIn. Don't forget to mention this video!
More About Thumbtack
A home is the biggest investment most people make, and yet, it doesn't come with a manual. That's why Thumbtack is building the only app homeowners need to effortlessly manage their homes — knowing what to do, when to do it, and who to hire. The company is driven by a common goal and the deep satisfaction that comes from knowing its work supports local economies, helps small businesses grow, and brings homeowners peace of mind. They're seeking people who continually put their purpose first: advocating for pros and customers, embracing change, and choosing teamwork every day.