GET EMAIL UPDATES FROM POWERTOFLY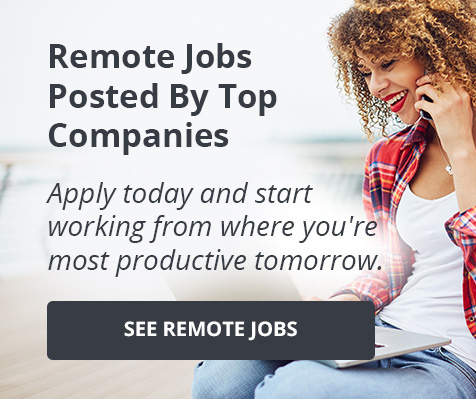 Autodesk
Insights on Tech Sales and Autodesk's Recruiting Process
💎The tech sales area might be the perfect place for you. Watch the video to the end to learn what you can expect when applying with Autodesk.
📼Are you into tech sales? Do you want to apply for a position at a company that believes in making progress rather than waiting for it? Shireen Ng, Strategic TA Partner for Global Sales and Customer Success, and Anusha Verma, APAC Recruiter at Autodesk, talk about technical sales and, in general, what the Autodesk application process is like. They will also share some tips on how you can prepare for the different stages of recruiting.
---
📼 Tech sales drive all verticals in architecture, engineering, construction, A.E.C., and design and manufacturing. If you join the team, you will act as a consultant to Autodesk's clients, helping them to see the value of the solutions in their day-to-day workflows. In this process, you will manage the client, and build a personal brand and reputation for yourself as a trusted solutions consultant. Make sure to show that you are suitable for this responsibility during your interviews!
📼 The application process for Tech sales and other roles has different stages. First, you have to click on the relevant job postings. Click on the 'Apply' Icon. Fill in your personal, educational, and career details and submit them. Once your application is submitted, your profile will be reviewed. The company's recruiter will reach out to you and evaluate you as per the job opportunity. If your profile gets shortlisted, you will have the initial round of discussion with the hiring manager to assess your behavioral aspects and culture fitment. After passing the interview with the hiring manager, you will proceed with the technical and cultural-based interview.
A Customized Tech Sales Resume
What do technical recruiters look for? An easily read resume. No typos and grammar, and a format that is not too cluttered. You may want to consider customizing a CV for the role that you're applying for, to better showcase your industry knowledge, and also your key technical skills. Include experiences such as project management. How do you turn a business challenge into a solution? Remember, it is not a long list of job descriptions, but a highlight of the key things that you want the hiring managers and recruiter to know why you could be a good fit for the role.
🧑💼 Are you interested in joining Autodesk? They have open positions! To learn more, click here.
Get to Know Shireen Ng and Anusha Verma
Shireen Ng is a Talent Partner who has a passion for connecting with people and bringing onboard the right candidates for an organization's success. Anusha Verma is a Global Talent Acquisition professional with more than 8 years of experience in Recruitment Processes and Talent Mapping. If you are interested in a career at Autodesk, you can connect with Shireen and Anusha on LinkedIn. Don't forget to mention this video!
More About Autodesk
From the greenest buildings to the cleanest cars, from the smartest factories to the biggest stories, amazing things are created every day with Autodesk. Over four decades they've worked together with their customers to transform how things are made, and in doing so, they've also transformed what can be made. Today their solutions span countless industries empowering innovators everywhere. But they're restless to do more. They don't believe in waiting for progress, they believe in making it.