GET EMAIL UPDATES FROM POWERTOFLY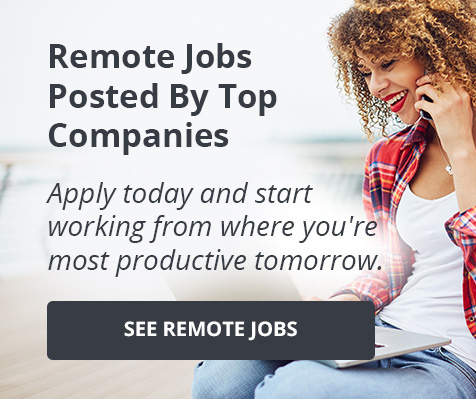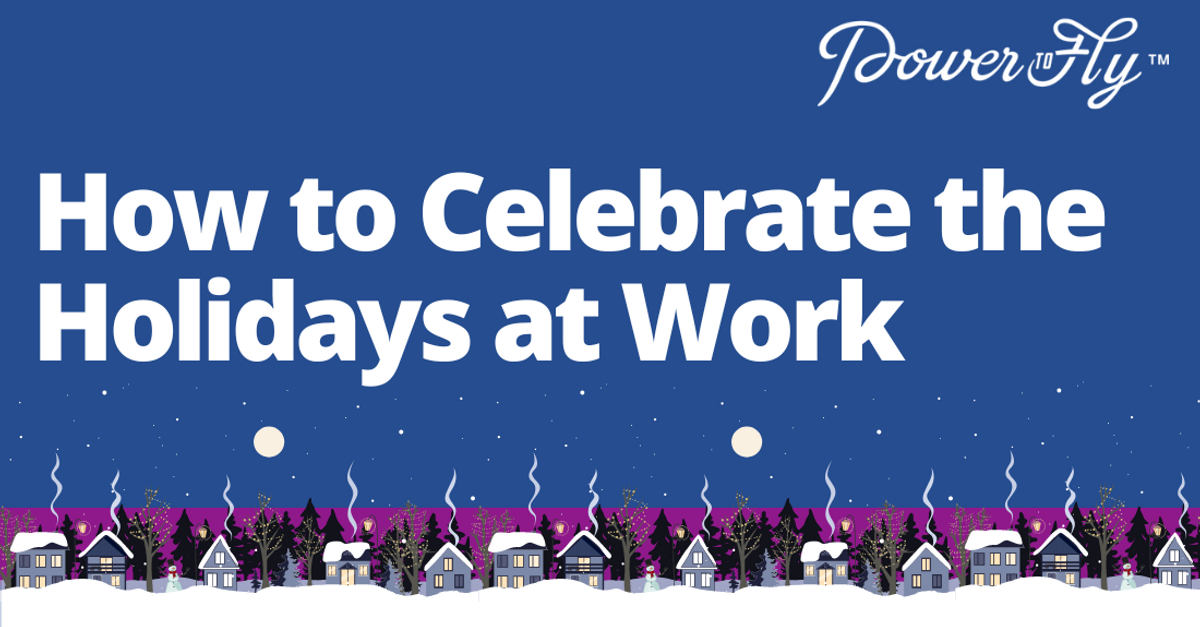 Work-Life Balance
How to Celebrate the Holidays at Work
17 Ideas from Our Partner Companies
Do you need some ideas to make a memorable holiday celebration for your team?
As the year winds down, companies are gearing up to celebrate the holidays and their team's many achievements this year.
If you're looking for creative ways to spice things up this year, read on to get an inside look at the unique ways that our partner companies are celebrating the holiday season, virtually and in-person.
Skedulo's got talent (...and prizes, and more)
"With a globally distributed team, Skedulo is approaching the holiday season through a variety of in-person events. To name a few, we will host activities such as a rooftop gathering, Escape Room, and a lunch cruise.

Our Vietnam office is doing something special this year, with their own "Skedulo's Got Talent" competition show.

Both our London and Brisbane offices are giving back to the community through volunteering/fundraising efforts. For our remote employees in the US, we will have regional hub gatherings and offer gift cards to anyone who is unable to attend an in-person gathering."
Learn more about Skedulo, here.
Elastic's team is cooking-up ways to pay-it-forward
"Elastic is holding Decemberfest, its annual virtual holiday celebration, to bring together Elasticians from around the world to Fest their Best. In addition, we have local celebrations Elasticians can attend, with the option to order a festive hoodie for those who cannot.
To celebrate the season of giving, Elastic is also hosting local donation drives and giving employees $50 to donate to their charity of choice. And for a bit of fun, Elasticians can compete in a Gingerbread House competition and contribute to Elastic's Holiday Cookbook."
Learn more about Elastic, here.
Autodesk loses for a week — R&R is the gift that keeps on giving
"We'll be hosting fun year-end events for employees at each of our offices to reflect on, and celebrate, our accomplishments over the past year.

After that, our offices will be closed globally from December 19-23 to give everyone time to relax and recharge. This is one of the many ways we ensure Autodeskers take time away from work throughout the year to meaningfully disconnect, so we can come back fully rested and ready to show up as our best selves!"
Learn more about Autodesk, here.
ServiceNow knows that sharing is caring

"At ServiceNow, we'll be recognizing and celebrating our teams around the world for all their hard work and commitment to helping our company become the defining enterprise software company of the 21st century. We'll be hosting digital and in-person celebrations for our teams globally. Additionally, as a diverse and inclusive company with employees from all backgrounds, faiths, and traditions, we enjoy learning and seeing how our team members celebrate during the end-of-year holiday season.

We'd love to be a part of your holiday moments, too—today, tomorrow, and always.
Check out our community here."
Learn more about ServiceNow, here.
Workiva makes time for fun and gives back big time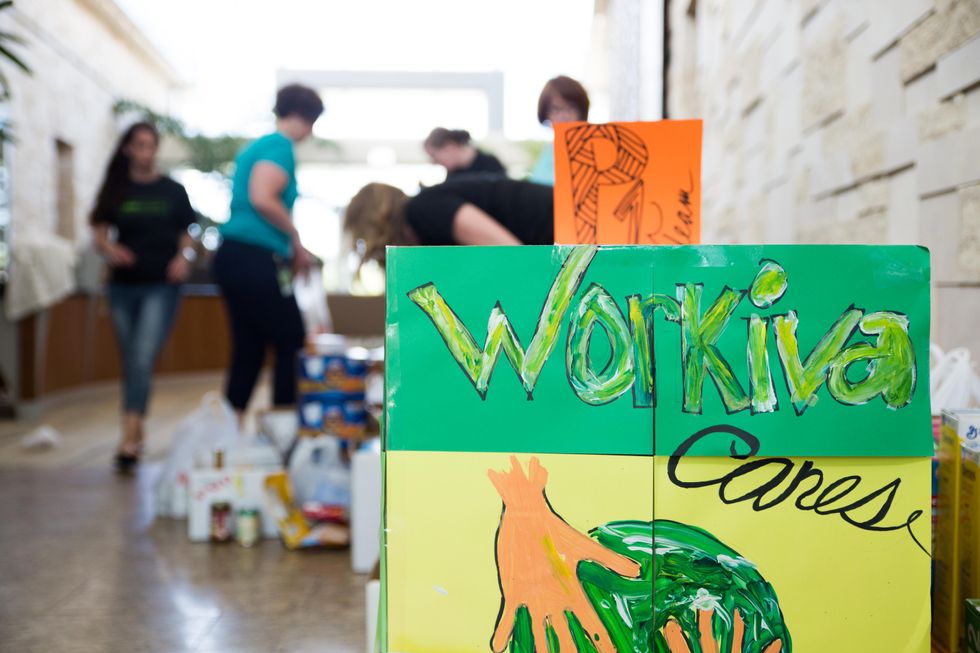 "The holidays are a season of giving at Workiva. Along with celebrating a successful Annual Giving Campaign where employees made financial donations to over 650 charities, many also use their eight hours of annual employer-sponsored volunteer time off to give back to their local communities in ways that are meaningful to them.
The end of the year is also a time to reflect on our accomplishments. Our annual Year in Review video is a fun way to celebrate our success as a company as we look ahead and set goals for the new year."

Learn more about Workiva, here.
ASM shares thanks through the New Year
"It's that time of the year to reflect, celebrate, and say "Thank You"! Especially to our ASM team in Phoenix! They lead ASM's holiday kick-off by hosting a Thanksgiving feast filled with lots of laughs, and full stomachs. At ASM we carve out time to share thanks, connect, and reflect during the Holiday season.

Happy Holidays to everyone who celebrated and will continue to spread joy through connection this holiday season.

We send 'thanks' to you, and all of our colleagues around the world!
#ASM#semiconductor#thankyou#HappyHolidays"
Learn more about ASM, here.
Shopify celebrates with support, recognition, and R&R this year
"At Shopify Logistics, we're celebrating the holidays by giving employees the last week of December off and celebrating our warehouse and operations teams with special recognition of their work over the holidays to support our organization!"
Learn more about Shopify, here.
Arch Insurance rejoices in the wake of a big announcement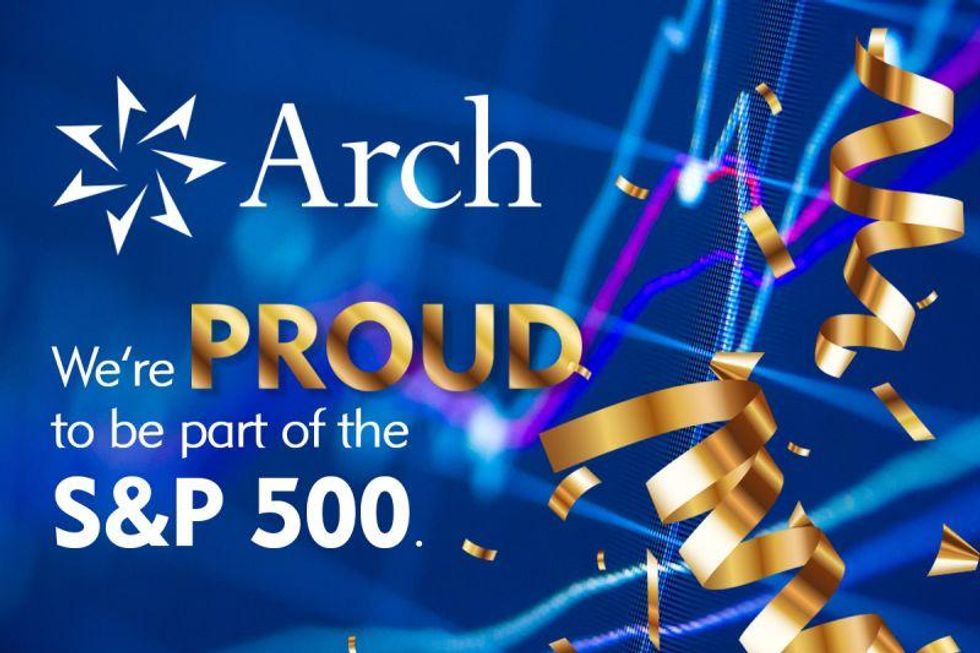 "Exciting things are happening at Arch. Arch Capital Group Ltd. (ACGL) has been added to the Standard & Poor's 500 index. The S&P 500 index is the most broadly tracked investment benchmark with $13.5 trillion invested in the United States and around the world.

'This is a significant moment in our company's history. This external validation of the incredible job done by the talented people here at Arch should make us all proud. It's a great thing to be able to say that you work for a S&P 500 company.'" — CEO Marc Grandisson
Learn more about Arch Insurance, here.
GoTo Gives — The true spirit of the season
"At GoTo, we celebrate the holiday season through our philanthropy and volunteering program, GoTo Gives. The holidays are a time for giving back and our GoTo Gives volunteers across the globe fill the season with actions to support their local communities – whether that is using VTO (Volunteer Time Off) or participating in our charitable match program through WeSpire. Many sites and offices also hold giving drives supporting non-profit organizations that are helping children and families with supplies during the holiday season." – Amy Wendel, Senior Director, Head of Corporate Responsibility
Learn more about GoTo, here.
RTB House celebrates together
"We kicked off the holiday season with a gathering of the U.S. RTB House team in Savannah. We are fully remote so for many, this was the first in-person meeting with the team! Holiday-themed trivia was a collective favorite!

We're now looking forward to next year as we plan to double our team. With travel back in full swing, we have a full schedule of amazing events and activities planned for RTB'ers and their clients. Looking ahead into 2023, we have many new product features coming, new clients onboarding, and more teammates joining. The future is truly exciting here at RTB House."
Learn more about RTB House, here.
UnitedHealth Group wants you to take care of your mind, body, and more
"In the final weeks of the year, we're taking time to reflect on our people's contributions in helping communities worldwide access the care they need to feel their best. As a leader in health care, we strive to help our team members feel their best too.

As we take time to reflect on our achievements this holiday season, we want to support our team members in closing out the year strong by connecting them to resources such as our Stride program, giving them access to exercise and mindfulness apps, wellness coaching, financial counseling, and more.
View our benefits here."
Learn more about UnitedHealth Group, here.
Collective Insights and the Empty Stocking Fund
"At Collective Insights, our calendars are brimming with holiday events.

An annual favorite is the Empty Stocking Fund, where we help provide gifts to economically disadvantaged children during the holiday season. We're also excited to host the holiday dinner at The King Plow Arts Center this year.

From festive attire to spirited games, it's a great way to mix and mingle with the Collective Insights team and their guests. And then we're starting the new year off with our Company Kick-Off event, where we talk strategy, vision, and goals for 2023—followed by a happy hour (or two)."
Learn more about Collective Insights, here.


Aurora Solar is spreading holiday joy
"We'd like to express our gratitude for every Auroran during this holiday season. We are so grateful for the work each team member puts in on a daily basis to bring us closer to our mission of creating a future of solar energy for all.
This holiday season, we will be celebrating with a favorite tradition of ours, holiday card making. This event not only serves our external communities but also gives Aurorans the opportunity to share stories and grow deeper connections with each other.

With the New Year, comes opportunities for growing our community, elevating employees, and sharing our Mission." — Tiffany Harris, Workplace Experience Program Manager
Learn more about Aurora Solar, here.
Stem is getting together in L.A. and there will be awards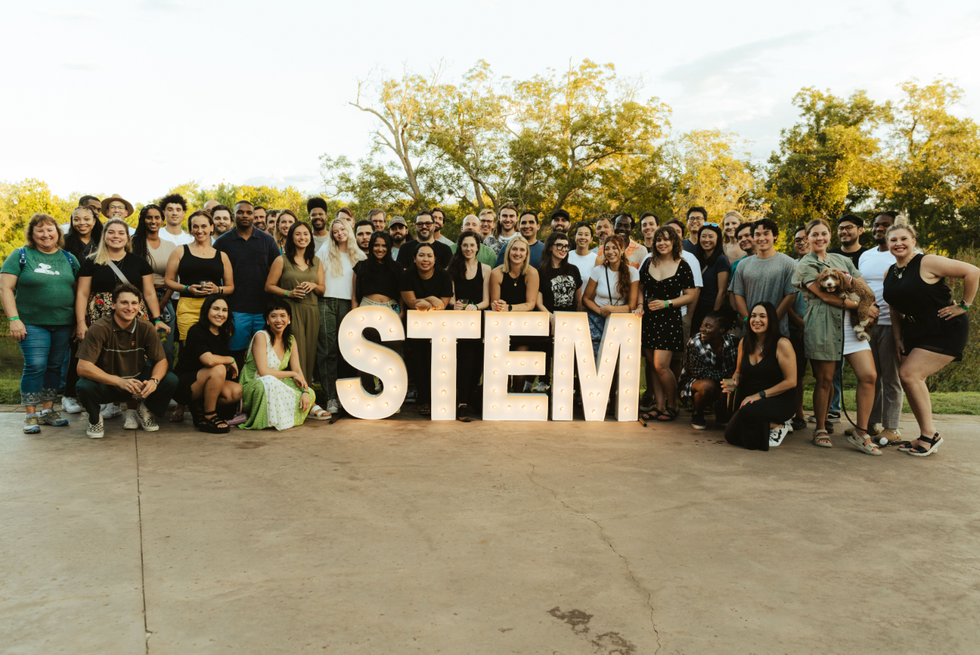 "This year, Stem will be celebrating the holiday season with a virtual awards ceremony and company holiday party on December 13th. The holiday party will allow our employees from all over the world (Japan, England, Brazil, and more) to be able to celebrate our wins and reflect on memories made in 2022.
The Stem team is excited to set goals for the new year, through a series of team meetings held in Los Angeles."
Learn more about Stem, here.
Zapier believes in balance and teamwork
"Zapier is an international team that celebrates holidays unique to each person. For that reason, there are no official holidays. Instead, we're encouraged to request time off for holidays that are meaningful to us. Many Zapiens reserve the last two weeks of the year to be with family and friends, travel, and more. Marta Mierzejewska, Recruiting Lead, is traveling to Spain and Poland to celebrate Christmas with her family.
Our customers are always top of mind, so time off around the holidays varies depending on each role. We collect our teammates' preferences and try to schedule time off as transparently and as fairly as possible."
Learn more about Zapier, here
.
Equinix believes pauses in the name of gratitude
"The end of the year is the perfect time for reflection. At Equinix, we will be pausing to take stock, share gratitude for one another, and celebrate the holiday season. Employees will be having meaningful end-of-the-year conversations with their managers to discuss achievements and make plans for growth and development.

Our company-wide newsletter, Love, Equinix, is coming out in December and it will contain messages of gratitude, including from leaders, thanking our employees. And, of course, across our many locations, employees will be coming together to mark a successful past year and toast the new one to come."
Learn more about Equinix, here.
PagerDuty is on hibernation duty for the season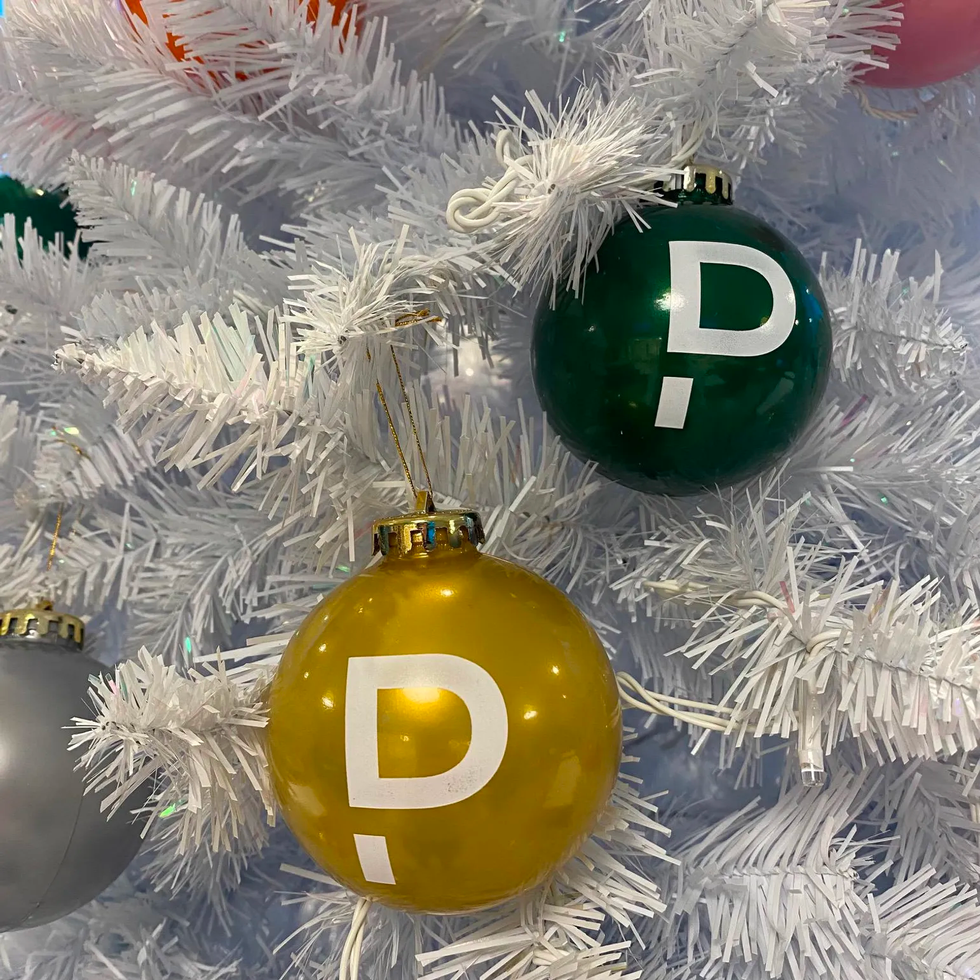 "At PagerDuty, we celebrate the holiday season with HibernationDuty, a week when everyone will be asked to take a much needed break. We feel that HibernationDuty is an effective way to ensure that Dutonians get the rest they need and an opportunity to spend time with their loved ones.

As part of the Performance Experience at PagerDuty, we kick off the New Year by aligning on goals at 3 levels: company-wide goals, functional organization goals, and individual goals. This provides our Dutonians with an understanding of what they should be doing to grow, develop, and be successful."
Learn more about PagerDuty, here.