GET EMAIL UPDATES FROM POWERTOFLY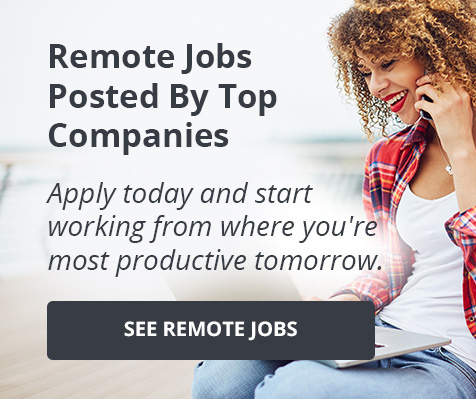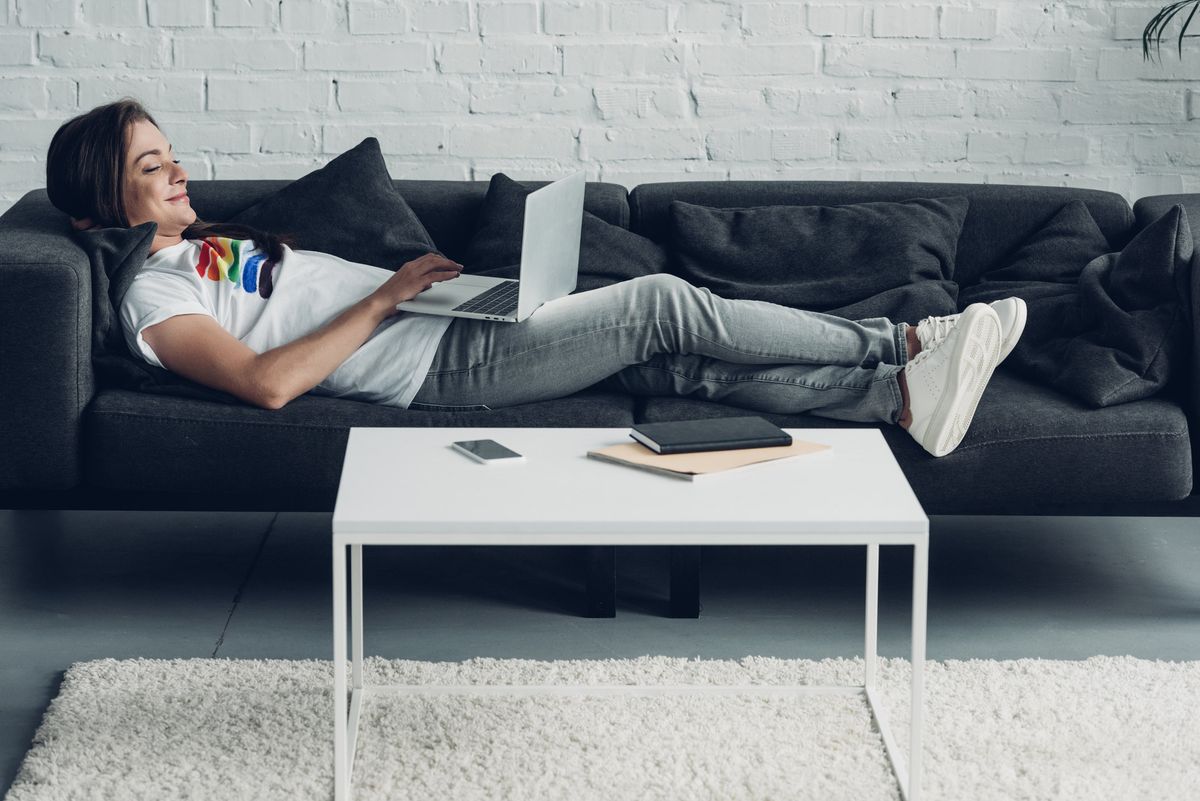 How To Land A Remote Job - 5 Tips For Remote Job Seekers
As remote work continues to grow, more and more people are able to join the workforce from the comfort of their own home.
---
This is particularly useful for those who find physical offices impractical, inconvenient, or otherwise inhibiting. For example, stay-at-home parents or individuals with disabilities often find that a remote job is much more feasible them, and they can enjoy the benefits of joining a very inclusive remote workforce.
So remote work sounds pretty great, but what's the best way to land a dream remote job? Many people seeking remote jobs lack experience not only working for remote (or distributed) companies, but also applying to them! The process is of course slightly different when compared to a traditional 9 to 5. New tools, different working cultures, and practices all need to be learned and explored. Even the kind of places to look for job postings can be different.
If you find yourself in this crowd and you're hoping to land your first remote job, don't worry - we've got you covered with our top tips for remote job seekers.

5 Tips on How To Land A Remote Job
1. Get to know the market
Before embarking on your remote job search, it's worth taking a look at companies that hire remotely. Some may be fully or partly distributed. Take a look at some of the big companies like Buffer, DuckDuckGo, or Github that are fully remote. Plenty of startups also offer fully or partly remote roles, and more often than not really celebrate diversity and inclusivity within their company culture.
A number of different platforms exist where you can search for the remote job of your dreams. Remote.co, Jobspresso and Remotive are some of the biggest platforms for searching for remote jobs in all disciplines and industries (and of course, you can always find new, legitimate remote jobs on PowerToFly's remote job board as well). If you need something more project-based rather than a dedicated full/part-time job, then take a look at 99designs or fiverr.
2. Research the company's culture
What's great about the remote world is that it really values diversity and inclusion. Geographical location, cultural differences, and time constraints do not apply in the same way as they do in a physical office.
When looking to apply for a remote job, make sure you do some research into how a company operates and its core values. You may find that not every remote job fits your personal circumstances. Perhaps you may occasionally need time off to look after family or to focus on your health. It's worth before applying to search around for any information regarding a company's policies so you don't waste time applying and interviewing for a job that isn't suitable. It's also usually easy to find out what a remote company values, as without an office space they need to provide as much information as possible regarding themselves online.
More often than not, remote companies will be much more flexible and be able to provide you with the support and flexibility you need.
3. Brush up on your soft skills
Soft skills are important and key assets to have in ensuring success in your remote job hunt. Without a physical presence in the office, more often than not you will have to rely solely on your communication and soft skills. Clear and concise intercultural communication skills go a long way when having to communicate remotely, helping avoid confusion and making sure that everyone is on the same page.
Most remote job applicants will already have the tech know-how, which is, of course, an important part of working outside of the office. We all need to keep up to date with relevant tools like Asana, video-conferencing, and Slack to be able to work remotely, but a good grasp of soft skills allows you to really excel in the remote world.
4. Leverage your network
As remote work grows in popularity, the competition for the best remote jobs gets fiercer by the minute. So don't just apply to jobs and wish and wait - get out there and leverage your network! Talk to those already in positions that you're interested in on LinkedIn or other platforms to get a sense of what skills they have and how you can improve. Be proactive and get in touch with the hiring teams of companies you're interested in.
There are no physical spaces here to bump into someone like at a meetup or conference, so you have to reach out and make an effort to gain contacts. Once you've built up a network of remote workers and employers that you are actively engaged with, it will be much easier to land that dream remote job you've always been looking for.
5. Take part in the Remote Future Summit!
Are you working remotely or planning to start? Taking advantage of virtual conferences about remote work is a great way to get a foot in the non-literal door!
Hop on board of the Remote Future Summit 2019 - the biggest virtual conference about remote work! We'll talk all about how to land a remote job and the latest trends in the industry.
Join us for three days of keynotes and workshops between 15th and 17th of May 2019. Summit will feature over 40 global experts representing companies like Microsoft, Hubspot, Buffer, Doist, Cisco as well as our very own Lauren Hagerty, Senior Manager of Marketing And Community at PowerToFly who will be talking about increasing diversity with remote hiring during the 2nd day of the event.
Join from anywhere, for free: The Remote Future Summit is 100% virtual and open for everybody! You can book your ticket here.